Jump to recipe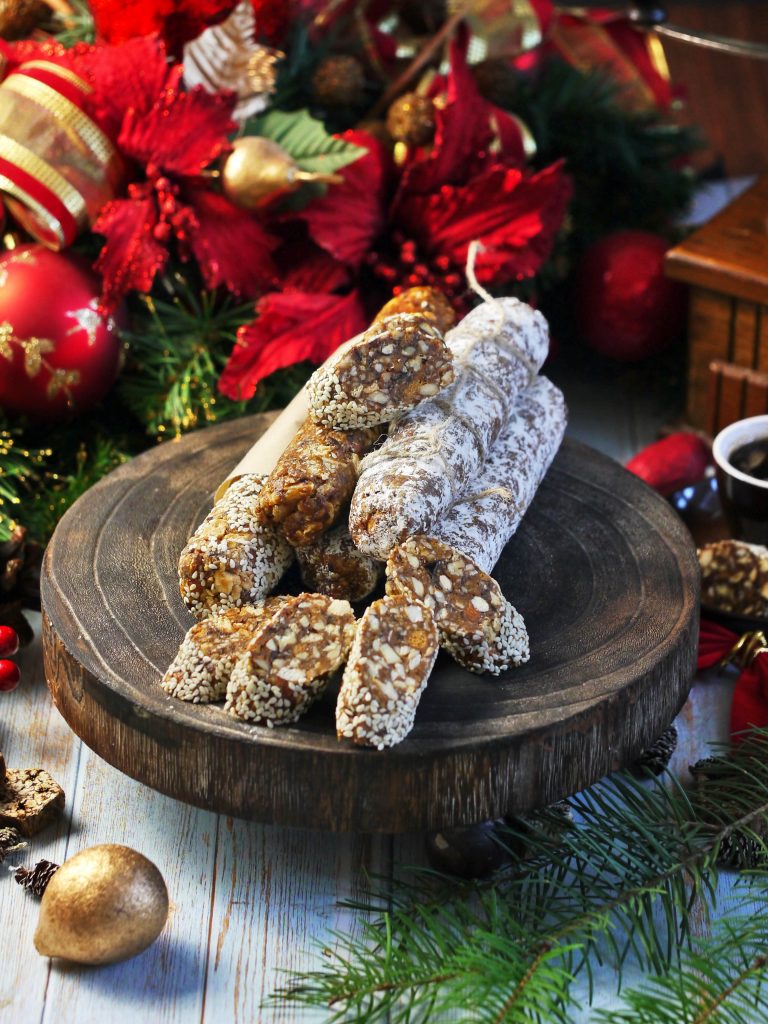 If you need a brake from baking, I am here with a perfect Christmas dessert, it is healthy, nutritious, very tasty, unusual , it doesn't require baking and takes minimum time to prepare! it's perfect on a dessert tray and also makes a thoughtful homemade gift.. Let's together make dry fruit Sweet Salami this holiday season!

I'm using U.S. Medjool dates, prunes, almonds and pecans to make this tasty flavourful dessert. BTW did you know that we don't grow these items locally? We import prunes, dates, pecans and almonds from neighbouring farms in the USA, and thanks to a commitment of team TasteUSA (www.tasteusa.ca)whom I collaborated with today, these high quality products are available in Canada all year round.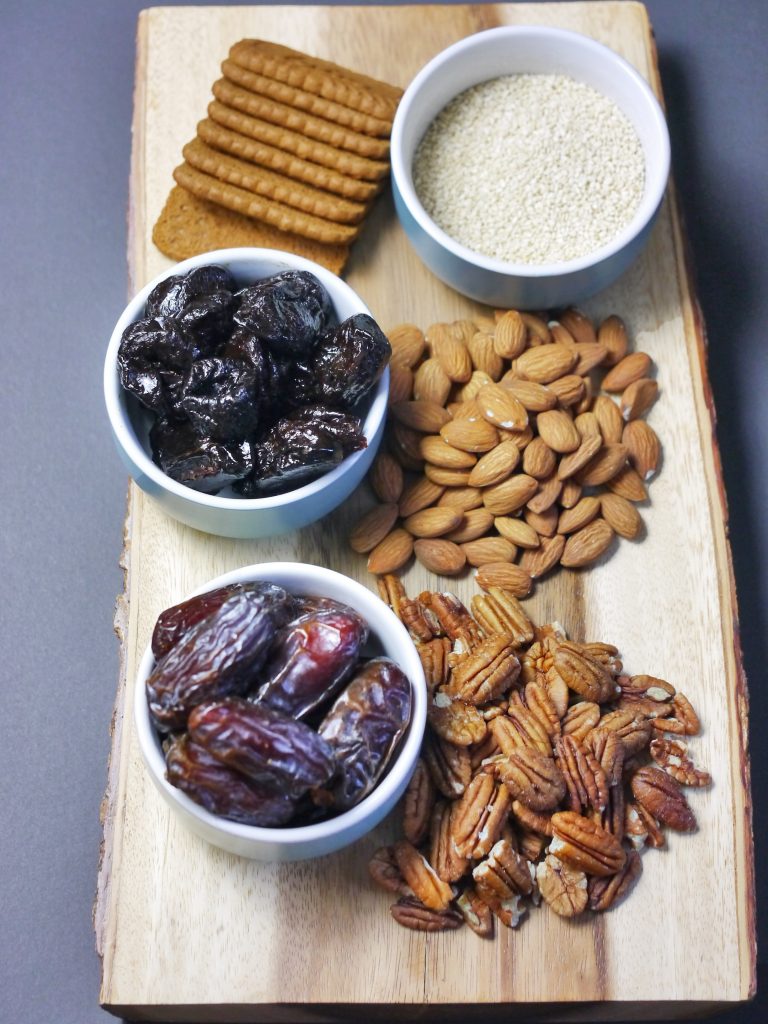 Sweet Salami with dried fruits and nuts

Notes
If using icing sugar, use a pastry brush to brush away the excess icing sugar.
Roll up each sweet salami in plastic, twist the ends to seal. Refrigerate the salamis until firm, about 2 hours.
Sweet salami can be frozen for up to 1 month. Thaw at room temperature for 15-20 minutes before slicing.
Ingredients
2 cups (300 g) pitted U.S. Medjool dates
1 cup (200 g) U.S. Prunes
1 cup (150 g) U.S. Almonds roughly chopped
1.5 cup (150 g) U.S. Pecans roughly chopped
8 (62 g) Lotus Biscoff cookies roughly chopped (Other biscuits like Maria/ Graham crackers, or any tea biscuits are great too)
0.5 cups (50 g) Sesame seeds Or Icing sugar
Instructions
Using your preferred method, chop Almonds and Pecans. No rules here, just chop roughly. Juts make sure to leave bigger chunks as they will look appetizing when you slice sweet salami .
2 Roughly chop Lotus Biscoff cookies.
3 Using a food processor blend Dates and Prunes together. Process until you get a sticky paste.
4 Transfer the paste to a large bowl, mix in Almonds, Pecans, Lotus Biscoff and mix them until thoroughly combined. It's best to use hand for this step, as the mass is heavy and very sticky.
5 Roughly divide the dry fruit mass into 6 equal portions . Place one portion on a cutting board and form a sausage (log shape)by rolling it out.
6 Spread sesame seeds (icing sugar) evenly on a cutting board and roll the sweet dry fruit salami in sesame seeds until its evenly coated. Repeat with remaining dry fruit mass.
© 2023 Copyright Olga\'s Confections