Jump to recipe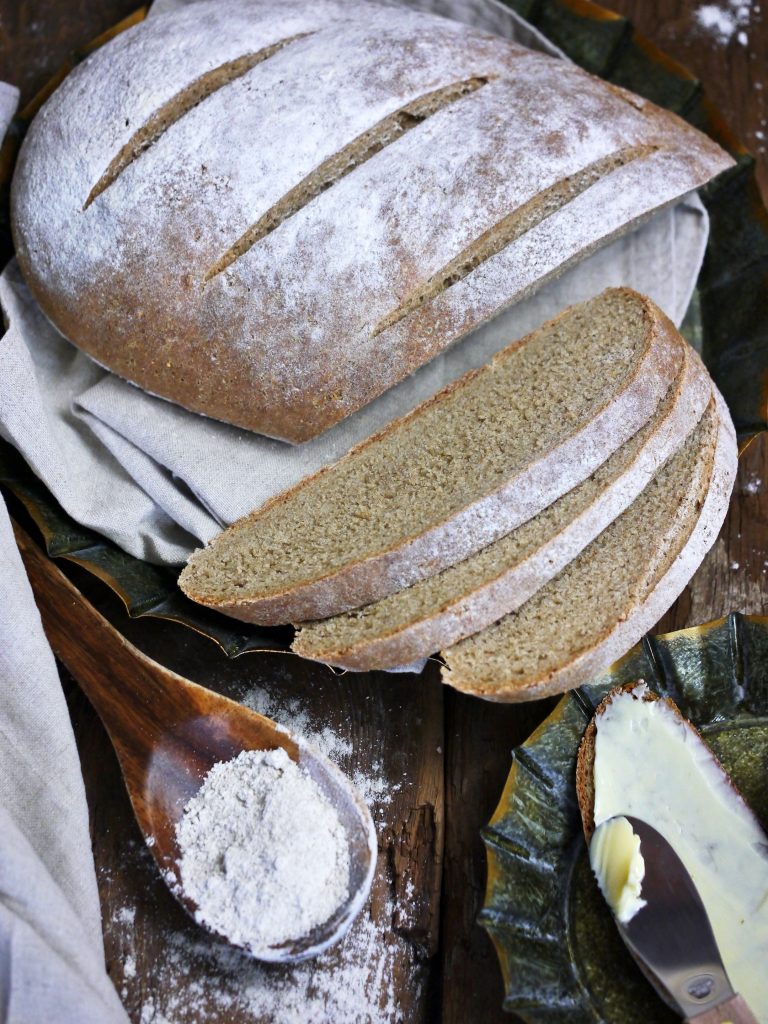 Raise your hand if you started January on a healthier note, or at least promised yourself to eat healthier.🙌🏻
People sometimes think that eating healthier means that food has to be blend, boring and tasteless but I want to prove and show the opposite with this beautiful loaf of Russian Rye bread (aka Black bread).
Rye bread has high amount of fiber, protein and iron, it has a small amount of fat, and has a lower glycemic index, which means it causes a slower increase in blood sugar than white bread after being eaten. This makes rye a healthy option. Rye contains gluten, but less than wheat.
Today for my beautiful Russian Rye loaf I am using an equal amounts of Grainworks organic rye flour and Grainworks organic unbleached flour. Grainworks carefully mills their farm-grown, Certified Organic Rye. It produces moist, dense, flavourful bread. The quality of the flour is impeccable and it's so pleasant to work with a high quality organic ingredient to get a better, tastier and healthier results.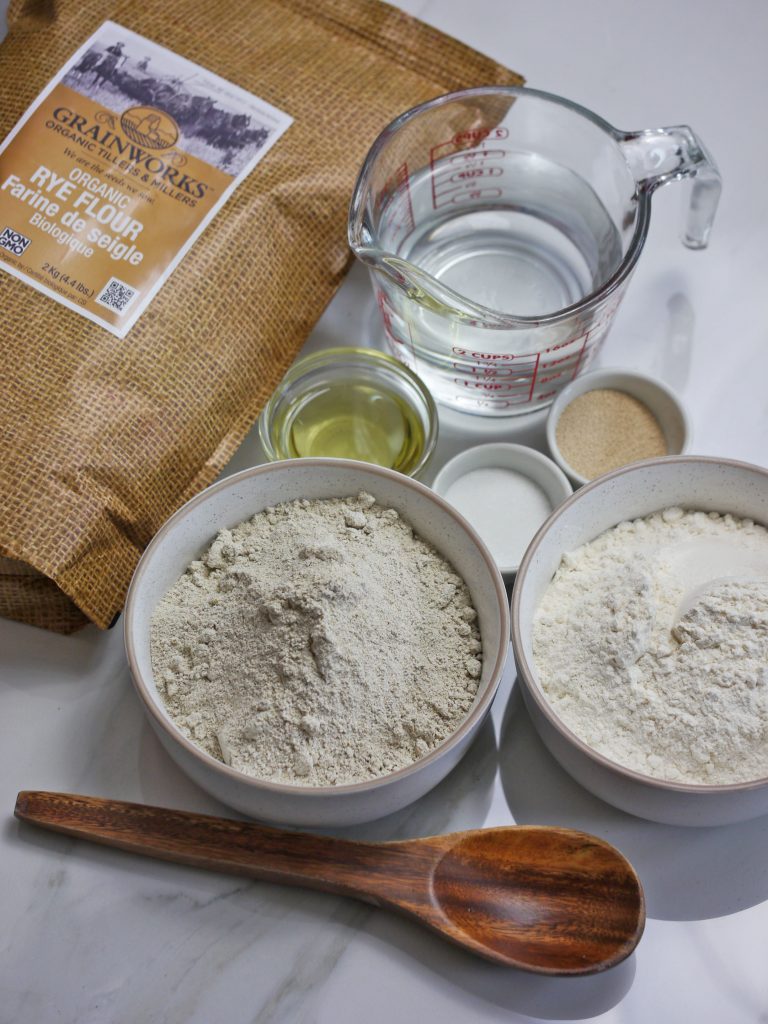 To order from Grainworks, visit their website at https://grainworks.com/products/.
I highly recommend making this bread. I'm using my mom's recipe today, which we have both used for many years. I sure hope it will become your family's favourite as well.
RUSSIAN RYE BREAD (Black bread)

Total Time
2 hours, 40 minutes
Notes
Store bread at room temperature, loosely wrapped, for 2-3  days. Freeze for longer storage.
Rye doughs will always be a bit sticky, resist  adding lots of flour ; adding too much flour will make a heavy, dense, dry loaf.
Store leftover bread wrapped in plastic for 2 to 3 days at room temperature; or in the freezer for up to 3 months.


Ingredients
1 3/4 cups (300g ) Grainworks organic unbleached flour
1 3/4 cups (300g ) Grainworks organic rye flour
1 2/3 cups (400ml ) lukewarm water 100 degrees F (38C)
1 tablespoon (10g ) dry yeast
1 1/2 tablespoons (20g ) vegetable oil
1 1/4 tablespoons (15 g) granulated sugar
Instructions
Proof the yeast: Add the lukewarm water, yeast and sugar to the medium size glass bowl. Give it a quick stir, and leave the mixture in a warm place for 10 minutes to foam up (place it into microwave or oven with light on).
Form the dough: Sift unbleached flour into a big bowl. Add salt and rye flour, whisk to combine. Once yeast is proofed, pour this liquid into the bowl with flour, add oil and mix well with wooden spoon to fully incorporate all the ingredients.
Dust work surface with unbleached flour and transfer the bread mixture on it. Start kneading the dough, adding small amounts of unbleached flour if needed (only if the dough feels too wet and sticky). Knead the dough for about 5 minutes. It should be soft to touch but it shouldn't stick to your hands.
Rise: Grease a large mixing bowl with a little bit of vegetable oil. Shape the dough into a ball, spread a tiny amount of oil on the top of the dough ball and place it into the greased bowl. Cover bowl with plastic wrap. Let the dough rise in a warm, draft-free place for 60 minutes.
Form the bread: Line a baking sheet with parchment paper and sprinkle it with a bit of unbleached flour. Punch the dough down while it's still in a bowl and transfer it on a clean working surface. Knead lightly for a minute, form dough into a ball. Now shape bread into a long log by folding the sides underneath to form it into elongated shape. Sprinkle some rye flour all over the dough. Place the dough on the prepared baking sheet and cover with a tea towel. Let it rise for 40 minutes in a warm, draft-free place.
Preheat the oven to 375 degrees F (190 degrees C). When the shaped dough had risen for the second time, cut 3 or 4 slashes on top of the dough with a sharp knife. Place baking sheet to the middle rack in the preheated oven and bake bread for 35-40 minutes until crusty and sounds hollow when knocking on it.
Remove the loaf from the oven, transfer it to a rack, and allow it to cool completely.
© 2023 Copyright Olga\'s Confections