Jump to recipe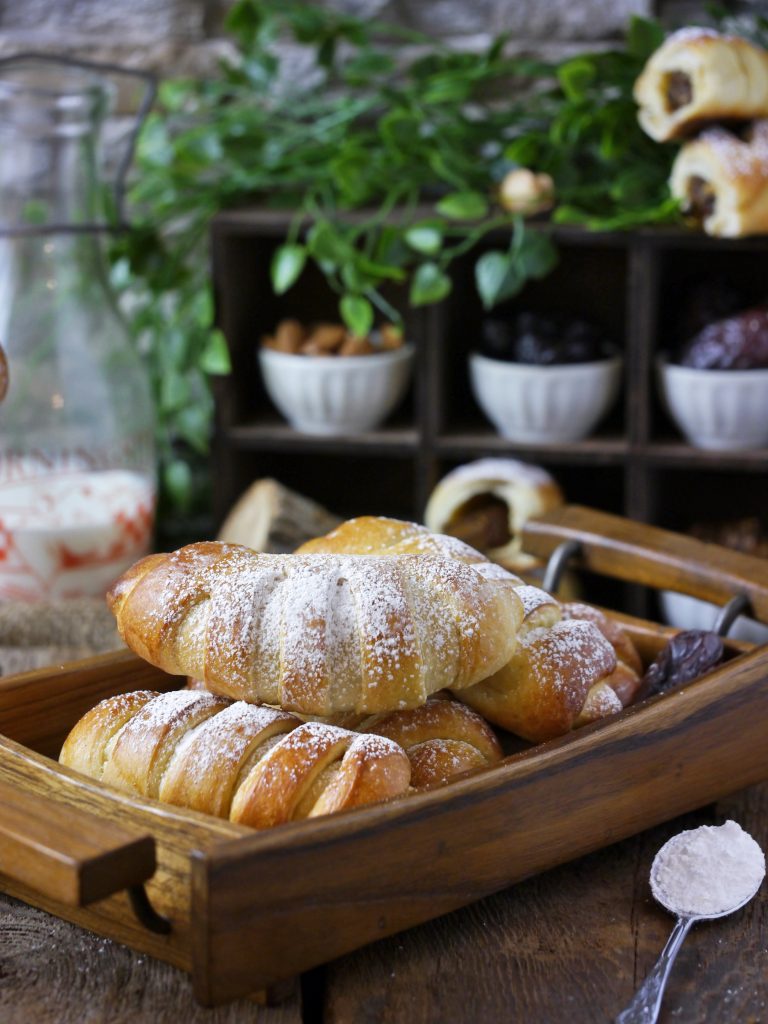 Colder months call for cozy, comfy and warm food. To me, warm and cozy baking means baking with yeasted sweet dough. I notice I bake more buns, pies, and other awesome treats that are made with yeasted dough during colder months. The warmth of the dough, its softness, the aroma of freshly baked treats, it's all so enjoyable!
If you are a fan of this type of dough and if dry fruits are something that you love, then today's recipe is just perfect for you.

In collaboration with www.TasteUSA.ca I have made these wonderful, soft Rugelach filled with a very tasty filling made out of U.S. prunes, Medjool dates and almonds. This filling compliments the soft, tasty dough and is just a perfect match. Did you know that we don't grow these items locally? We import prunes, dates and almonds from neighbouring farms in the USA.
If you are looking to bake something new, something incredibly delicious, satisfying and cozy, like my Rugelach with dry fruits filling, then follow the link to my recipe below.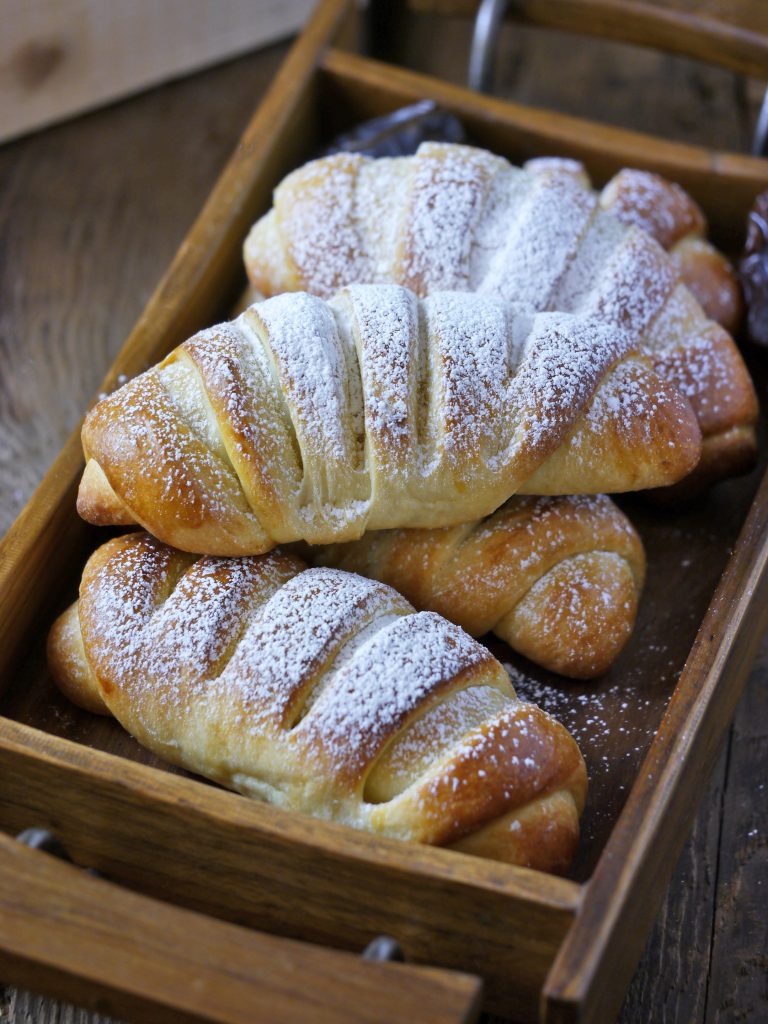 Today I'm sharing a "must have" recipe for the "universal" yeasted dough. Universal means that It's great for any type of baking project, whether it is sweet or savory . This dough rests and proofs in the fridge. It can be used within a week if kept tightly wrapped in the fridge so It's perfect for those days when you don't have a lot of time to bake.
You can even make extra dough and freeze it for later! This dough freezes well and can be kept in the freezer for up to 2 months.
This universal dough is elastic and smooth. It's very pleasant to work with! It's ideal!
For this recipe I am using half of the regular dough portion. If you are baking for a big family use it all or even double the recipe.

I'm using wonderful, delicious U.S. grown prunes, dates and almonds to make the filling for my Rugelach. This filling is delicious and satisfying and it pairs perfectly with the dough. You will simply want more, so let's bake!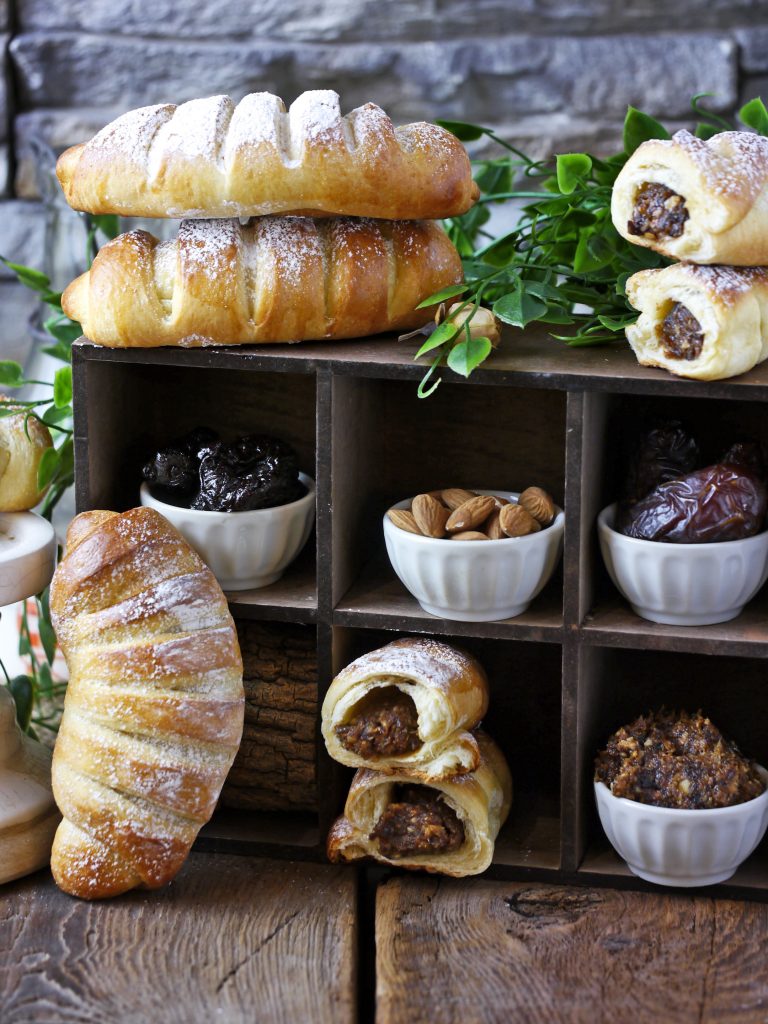 Notes
Scroll down to the bottom of the page for video tutorial and more visual instructions of how to shape Rugelach


Ingredients
For the Rugelach dough:
1/2 cup + 2 tbs (125g) milk, lukewarm
1/2 tsp salt
1 egg (room temperature)
1/4 cup (50g) sugar
1/2 cup (100g) butter, melted
2 1/4 cup (325g) all purpose flour, sifted
2 tsp (6g) instant yeast
Filling:
1 1/4 cups (200 g) pitted U.S. Medjool dates
1 cup (150 g) U.S. prunes
3/4 cups (80g) U.S. almonds
2 tsp maple syrup or honey (optional)
1 egg yolk + 1 tbsp milk for egg wash
Instructions
Pour lukewarm milk into the bowl of an electric mixer, with the whisk attachment. Add salt, sugar and egg. Whisk the mixture until fully incorporated.
Add melted butter (make sure it's not hot) followed by sifted flour and yeast.
With an electric mixer set on low knead the dough with a hook attachment for about 12-15 minutes. The dough should be very elastic and smooth.
When dough is ready, transfer it back to the bowl, cover with plastic wrap and let it rest in the fridge for at least 5 hours or better yet overnight.
The dough will rise slightly in the fridge. It will become porous and even more elastic with time.
This dough should be brought to a room temperature before baking with it. I take it out of the fridge at night, leave it on the countertop and then use it in the morning.
Roll out and divide the dough into 9-10 equal size pieces. If needed, slightly grease work surface to prevent sticking.
Roll each piece into a ball, cover with plastic wrap and let rest for 20-25 minutes.
While dough rests make the filling for rugelach.
Using a food processor blend together almonds, dates and prunes until the mass is sticky, if desired add a few tablespoons of maple syrup or honey to make it more soft and pliable.
Line a big baking tray with parchment paper and set aside.
After 15 minutes, when dough is ready roll one ball at a time into a long oval shape, add about 1 teaspoon of filling on the edge of the stretched oval dough. Without reaching the other edge, cover the filling with the dough, press tightly, so the filling won't leak during baking. The uncovered edge of the dough should be cut into 5-6 strips without cutting the dough through ( watch tutorial video ). Roll the dough, creating a sausage shape roll, leaving the seam at the bottom of the rugelach. Bend the edges slightly to create a crescent shape. Place Rugelach on prepared baking tray.
Repeat the same process with all the dough, make sure to leave enough space between each rugelach, as they will expand during baking.
Let unbaked Rugelach rest in a warm place for 15-20 minutes.
Preheat the oven to 360F, use convection setting. ( Bake for about 5 minutes longer if there is no convection setting in your oven)
Before baking, brush each Rugelach with egg wash. Prepare egg wash in a small bowl. Mix one egg yolk with milk and using a pastry brush generously but carefully brush each Rugelach with this mixture. Let Rugelach rest for another 10 minutes before baking; the egg wash will dry out and this will result in a beautiful glossy finish.
Bake Rugelach at 360 degrees F for 12-14 minutes until golden brown.
Once baked, cool rugelach on a rack before serving. Sprinkle some icing sugar on each Rugelach before serving if desired.
© 2023 Copyright Olga\'s Confections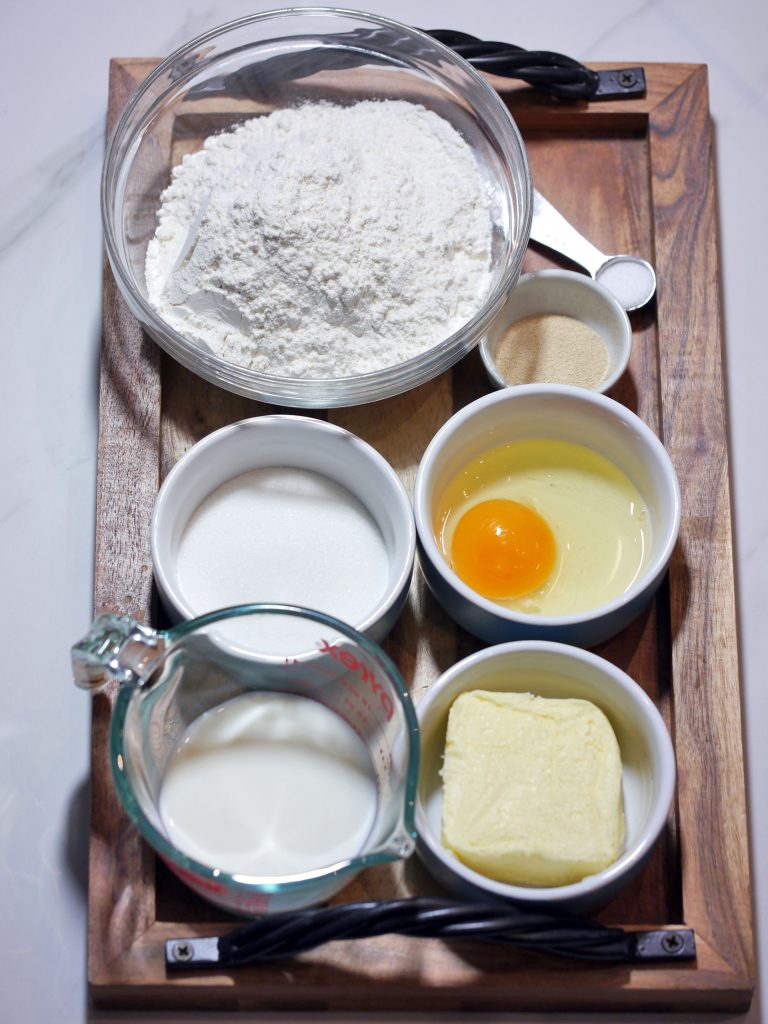 And as always if you bake using my recipe, send me a line or two, a photo or just tell me about your experience. I look forward to hearing back from you, friends.