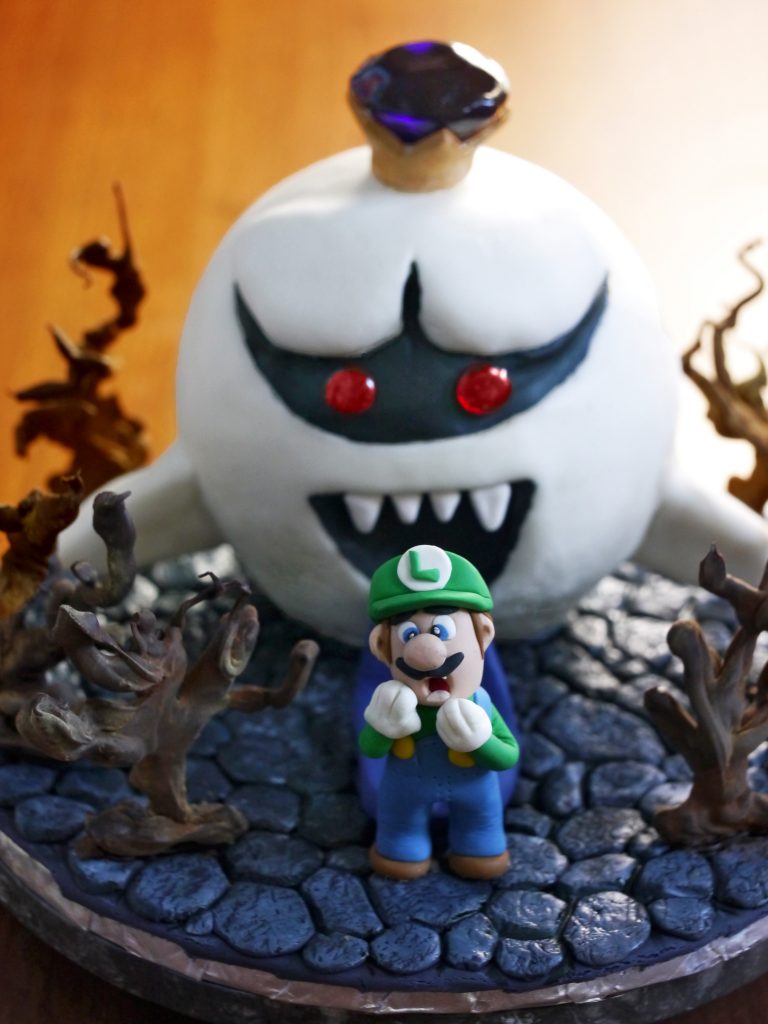 Our older son Eddie turned 9 on Monday, we didn't have a big celebration but if didn't stop us from having a weekend full of fun and cool adventures. And what birthday would that be without a fabulous birthday cake?!

Originally my birthday boy requested a Harry Potter inspired cake. You probably already know that my boys are always requesting specific birthday cakes, they love giving me challenges,and I push my limits with the cakes I bake for them 🤯😂 So what suppose to be a sorting hat cake from Harry Potter turned into a King Boo and Luigi from Luigi's mansion game😆 After Eddie saw his brother's Super Mario cake that was all he was dreaming of. For me ,it wasn't an easy task to come up with a totally different cake but in a same theme.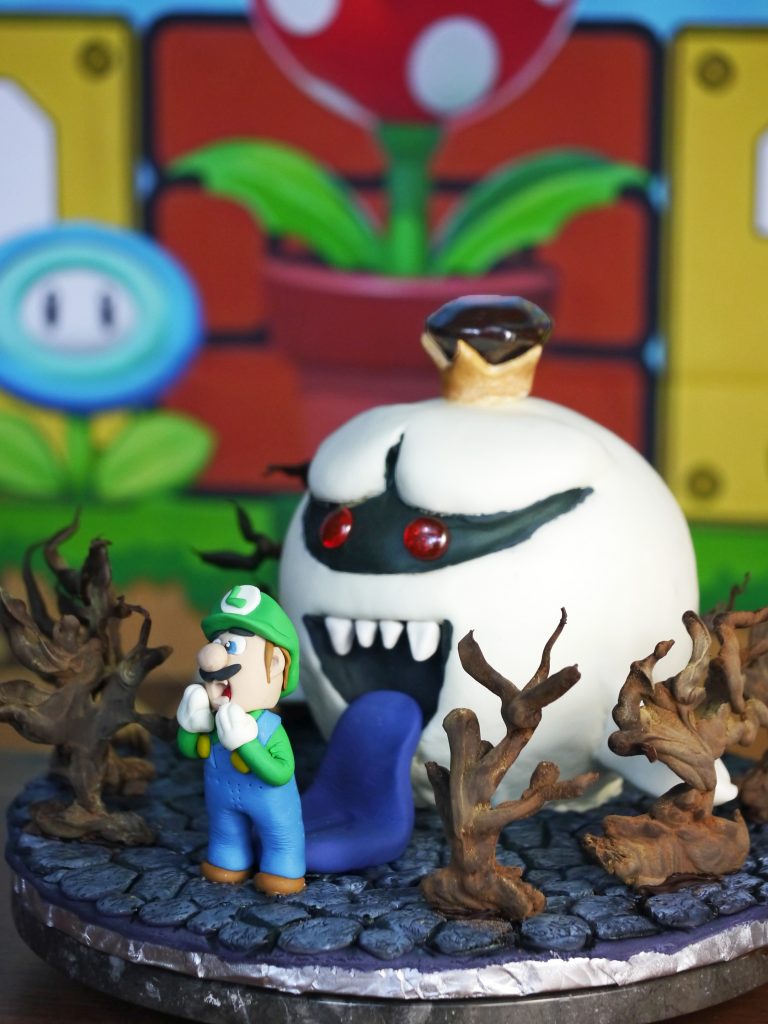 A bit about the cake: the cake is 100% edible and handmade by me.
King Boo is a 6 " vanilla cake with whipped white chocolate ganache frosting, covered with my homemade vanilla fondant. Eyes and crown gem are made with isomalt. The trees are made with dark chocolate, I piped melted chocolate on ice to shape it and then dusted with cocoa powder and matcha for a more realistic look. I have made a paving stone effect on cake board using fondant.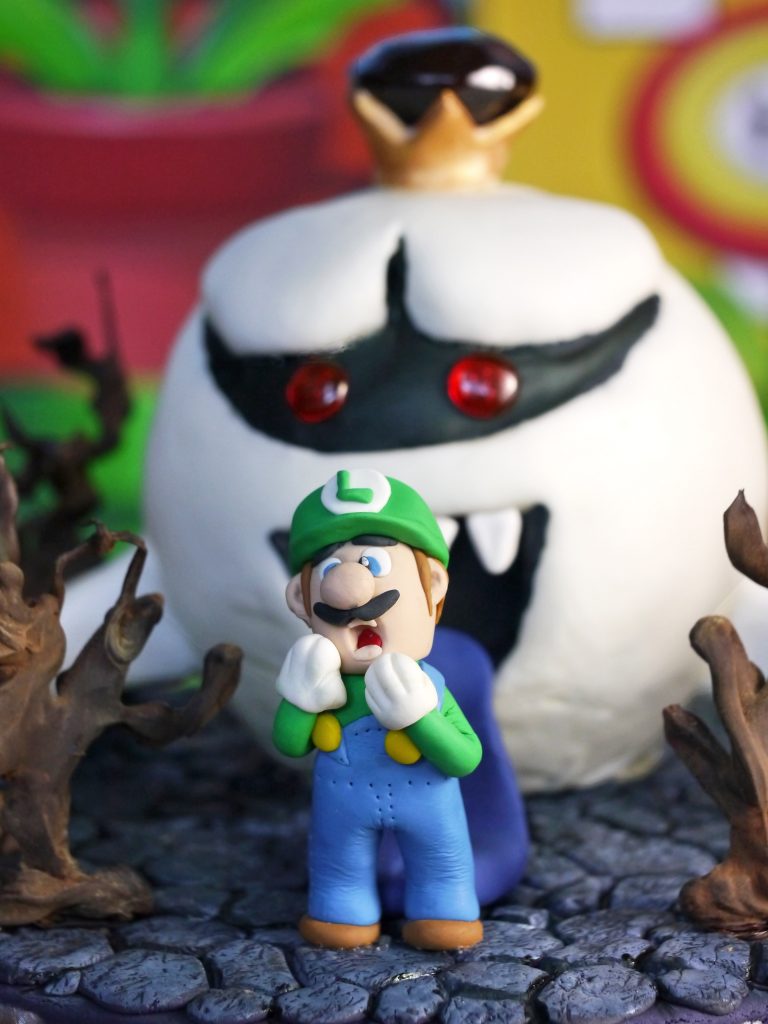 Would you want me to show how I created the cool looking paving stone effect on a cake board? Leave your comment and If I'll get enough interest, I'll post a tutorial👍🏻
Enjoy your day my wonderful friends, much love