Jump to recipe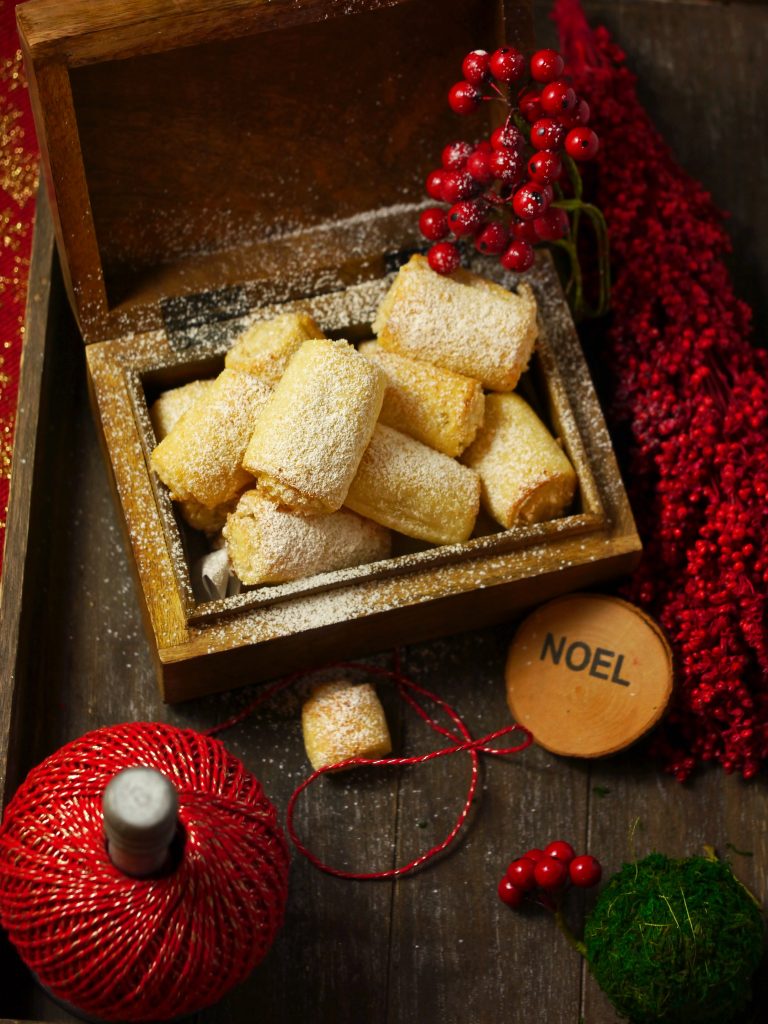 It's December 1st, Christmas is just around the corner( How is it an end of the year already? )
For me, just like for majority of you my dear friends, December is the craziest, busiest and at the same time most exciting month. As I baker I also add hours and hours of standing in the kitchen creating some sweet magic, baking, making no baked treats, making chocolate truffles, going though incredible amount of flour, tons of sugar, dozens of eggs loads and loads of chocolate, etc. etc…😀😍 On top of December orders , I also bake for friends and family, gifting a box of Olga's confections is a tradition of mine.

I'm starting my baking craze with one of my favorites ( and I have many)
Let me introduce you to soft, tasty, soul hugging Cottage cheese cookies with coconut filling. Cottage cheese makes the dough incredibly soft and flavorful, it creates layers, the texture somewhat reminds me of croissant , and coconut filling became an extra yummy addition to this incredible deliciousness. Even though I made these cookies just yesterday we gobbled them up within hours, they are that addictive 🤩🤤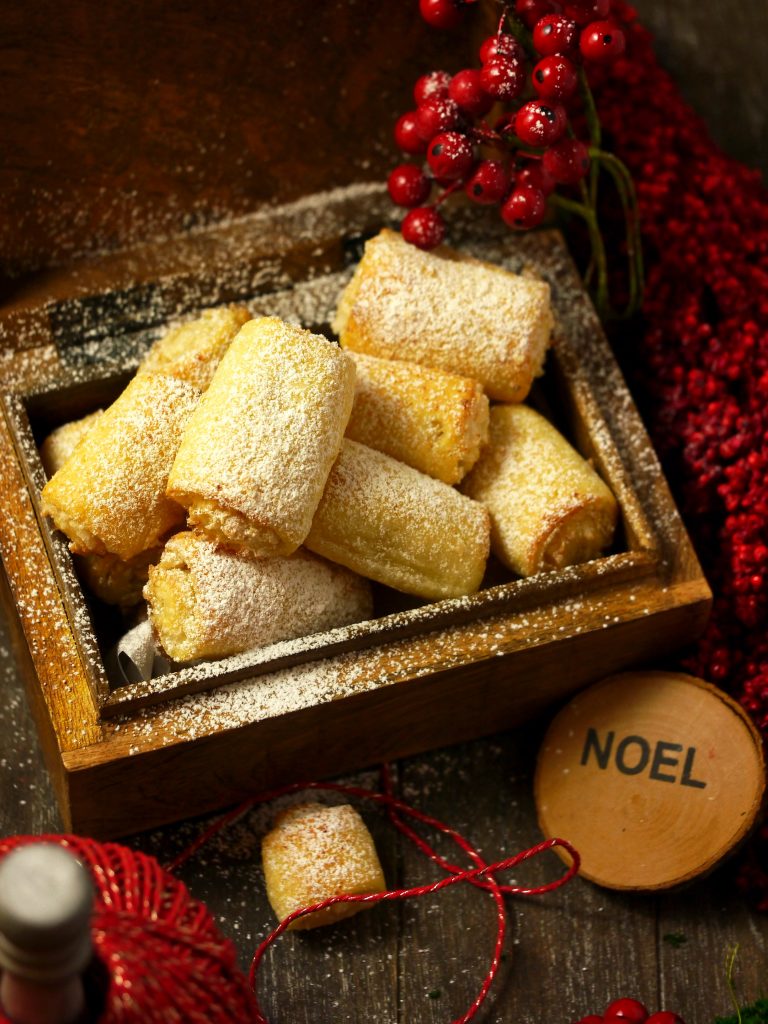 If you want to try something new and scrumptious this season, oh and also quick and easy too 😉check out my recipe below. Happy baking!!
Cottage Cheese Cookies with Coconut Filling

Serving Size
about 20 cookies
Notes
The portion can be doubled easily .
Cookies freeze very well.
If coconut is not your thing, opt it out and leave sugar only for filling.
These cookies aren't too sweet , add more sugar if desired.
Ingredients
Cottage cheese 250g
Butter at room temperature 80g
All purpose flour, sifted 180g
Baking powder 1tsp
Filling
Sugar 4 tbsp ( or to taste)
Shredded coconut 2 tbsp ( or to taste)
Instructions
Preheat oven to 360 degrees F.
In a medium bowl combine cottage cheese and soft butter. Mash this with fork so the ingredients are mixed together well.
Add about half of the sifted flour, add baking powder , mix well. Gradually add the remaining flour and knead a firm but soft dough ( you may need less or more flour, depending on the cottage cheese consistency).
Form a ball and divide the dough into two equal parts.
Roll each part into a long, thin rectangle ( each about 5×10 inch). Trim rough edges.
Sprinkle sugar and coconut on each rectangle, tap filling with your fingers so it sticks to the dough better.Then as tight as possible roll each rectangle to make a sausage shape.
Cut each sausage into about 2 inch pieces. Place cookies on baking tray lined with parchment paper or silicon mat, bake for 20 minutes until light golden.
Once cooked , let them cool for 15 minutes, sprinkle with powdered sugar and enjoy.
© 2023 Copyright Olga\'s Confections