Jump to recipe
Summer time is all about light, fruity, easy and delicious. Well… at least for me. I do tend to bake less during hottest months, but when I do I prefer something that's easy to bake and way quicker. My basic vanilla cake recipe is exactly what I love. It's easy, it's quick, it's light, fluffy, delicious and the recipe is so versatile!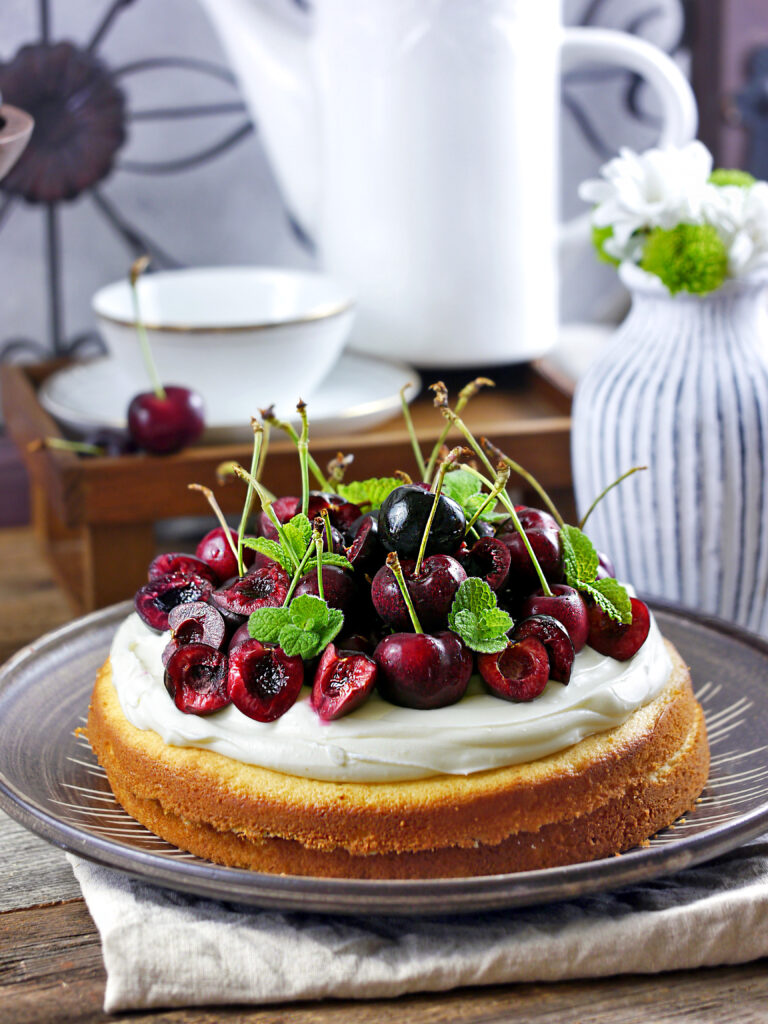 Bake it, then slice and dust with icing sugar and add berries, OR add lemon zest to the batter and you'll get a nice lemon cake, OR make it a layered cake and frost it with my delicious Cinnamon Cream Cheese Frosting, OR make it fruity with White chocolate Strawberry Frosting, OR use any berries or soft fruits that are in season… you see what I mean?
This cake recipe is a MUST have in your recipe book if you ask me.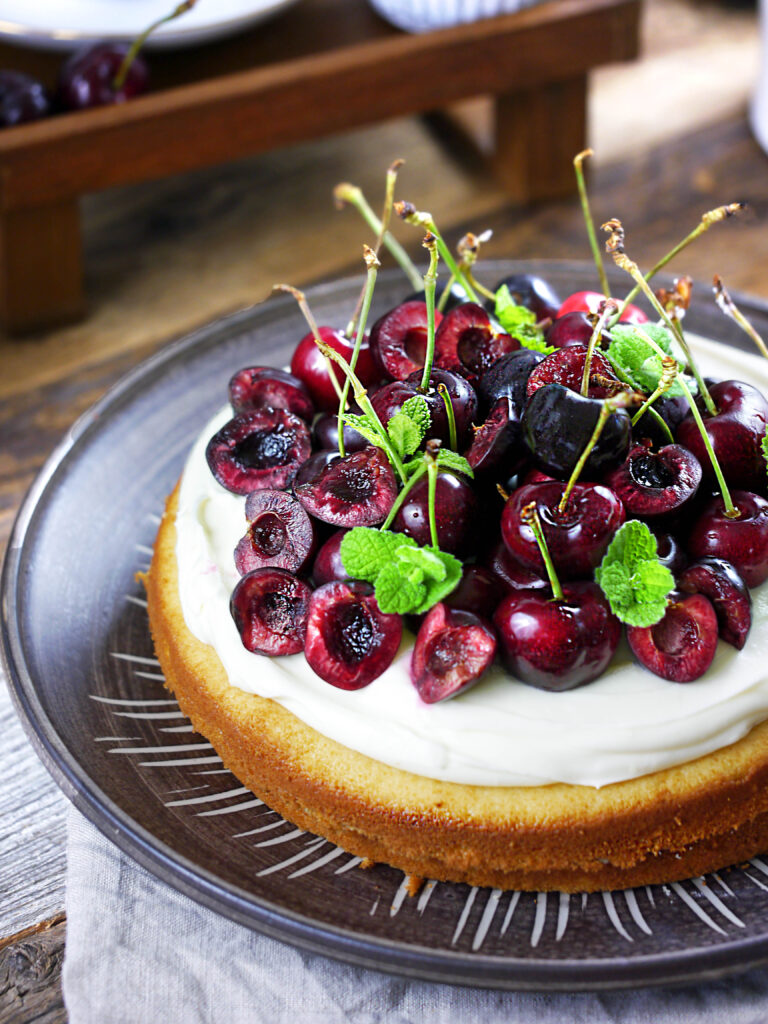 The instructions are quite easy, please do ead the recipe carefully and make sure to have all the ingredients ready and handy before you start baking. 
Have all the ingredients at room temperature, it makes a huge difference!
If you bake this cake, please do let me know what you think, I always appreciate a feedback.
Enjoy! And Have fun baking!
Basic Vanilla Cake

Notes
Make sure that all ingredients are at room temperature.

 

If possible use metric system when baking, it is more accurate and you'll achieve better and more consistent results.
To make sure that you divide cake better equally, use scales to measure the exact amount.
Mix flour in with a spatula, it would result in a thicker, more airy batter and the crumb of the cake will be fluffy and light.
Always cool off the cake completely before frosting.

 

This cake keeps fresh for 2 days without frosting if wrapped in plastic.
Ingredients
3/4 cup (200 g) butter plus a teaspoon for coating cake pans
3/4 cup (160 g) sugar
1, 5 tbsp vanilla extract
3 large eggs, room temperature
1 1/4 cups (200 g ) all purpose flour, sifted
½ tsp baking powder
4 tbsp milk
Instructions
Preheat the oven to 360 degrees F ( 180 degrees C)
Lightly grease 2 8inch baking pans with soft butter and line bottom of the pans with parchment paper.
Using a stand mixer fit with a paddle attachment beat sugar and butter together until light and fluffy, it should take about 5 minutes at a medium speed.
Add vanilla extract and eggs one at a time, allowing eggs to incorporate into the batter after each addition.
Turn off the mixer, add sifted flour and baking powder to the batter.
Using a spatula, carefully fold sifted flour into the batter until well combined.
Lastly add milk, mix it in until it is fully incorporated.
Divide the batter equally between the cake pans and bake for 25 -30 minutes, or until the toothpick comes out clean .
Remove cakes from the oven and let them rest for about 15 minutes. Then carefully remove cakes from the pans, discard parchment paper and cool cakes completely on a cooling rack.
Cool off completely before frosting.
© 2023 Copyright Olga\'s Confections