Jump to recipe
The weather In British Columbia have been unusually cold this spring. Since there is hardly any sun, I thought that something bright and delicate, like this fluffy Almond flour sponge cake would cheer everyone up, and bring that extra freshness and lightness to our table this weekend.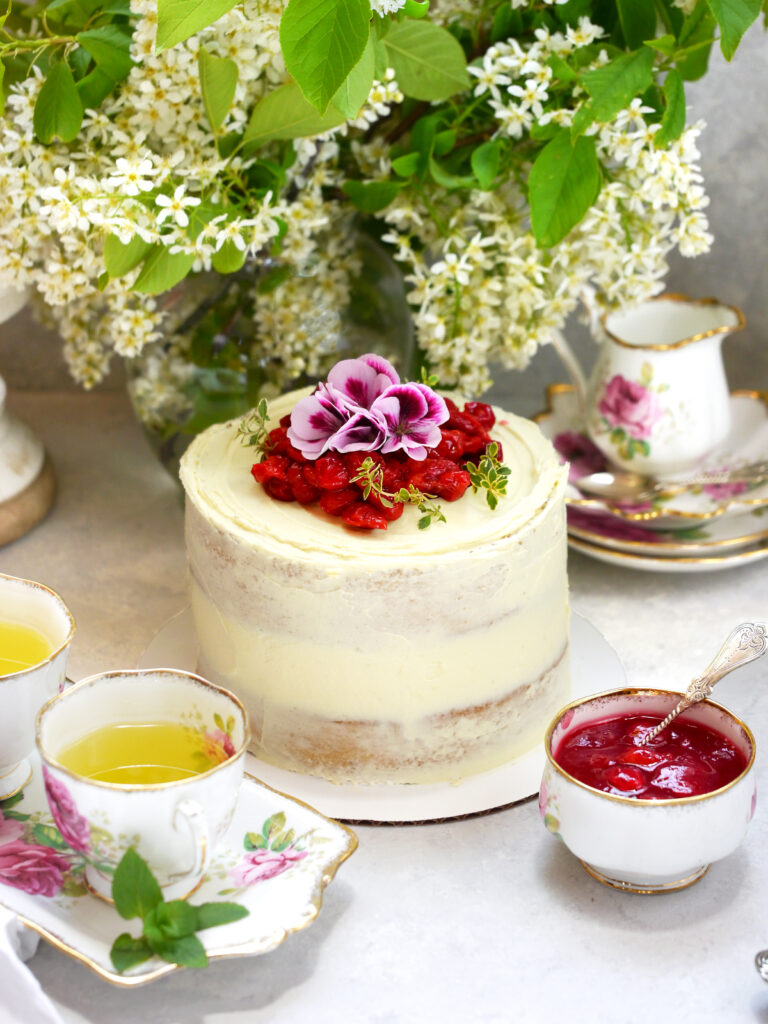 This Almond flour sponge cake is one of those cakes I bake often, it doesn't require extra tools during baking, or advanced baking skill. This Almond sponge cake has a wonderful fresh nutty flavor, it is made with almond flour, which makes it gluten free, it stays fresh for several days, it is light, fluffy and so delicious!
I can also name a few different ways to serve this cake: soak each cake with syrup and use it to make a trifle, simply dust it with powdered sugar, add a few berries,and enjoy it as is, make your favorite frosting, like for example my Strawberry frosting and make it into a wonderful layered cake. The one thing is that no matter how this cake is served, it is simply irresistible.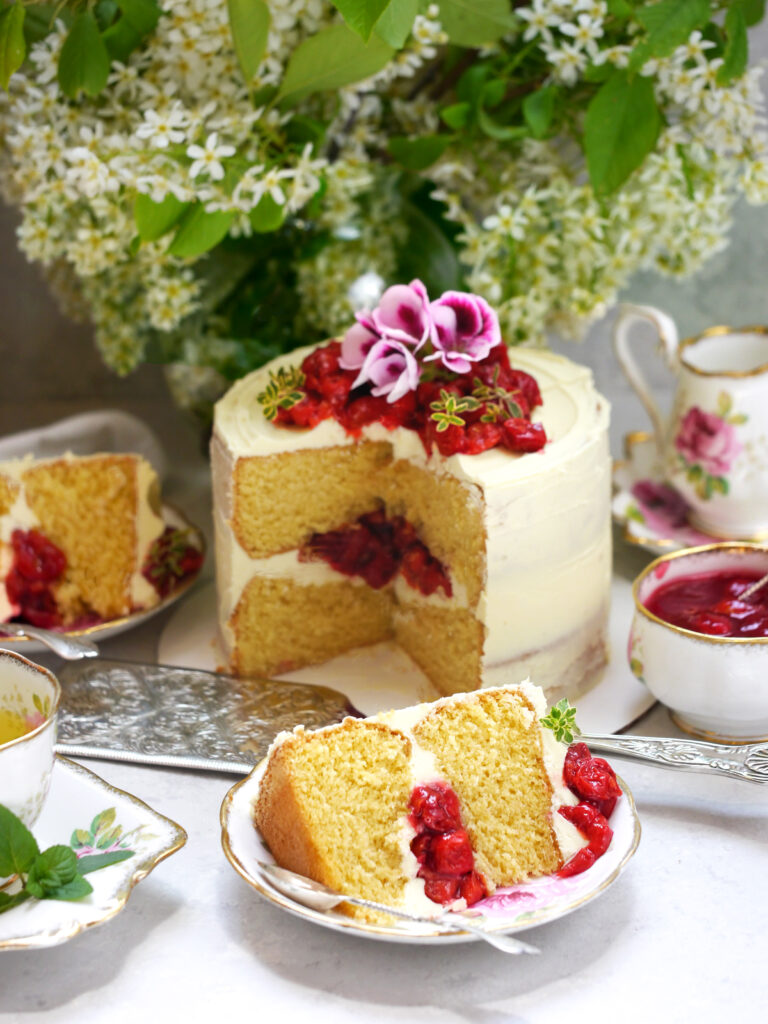 The "hardest" part while baking this cake, in my opinion, would probably be separating egg whites form egg yolks, whisking them up separately and folding those fluffy egg whites into the cake batter. Important thing to always remember while making this cake batter is to be patient, use spatula, while folding those egg whites into the batter, and folding the egg whites slowly and gently. This really is the key to success, the cake simply won't ever deflate, and would have a beautiful crumb.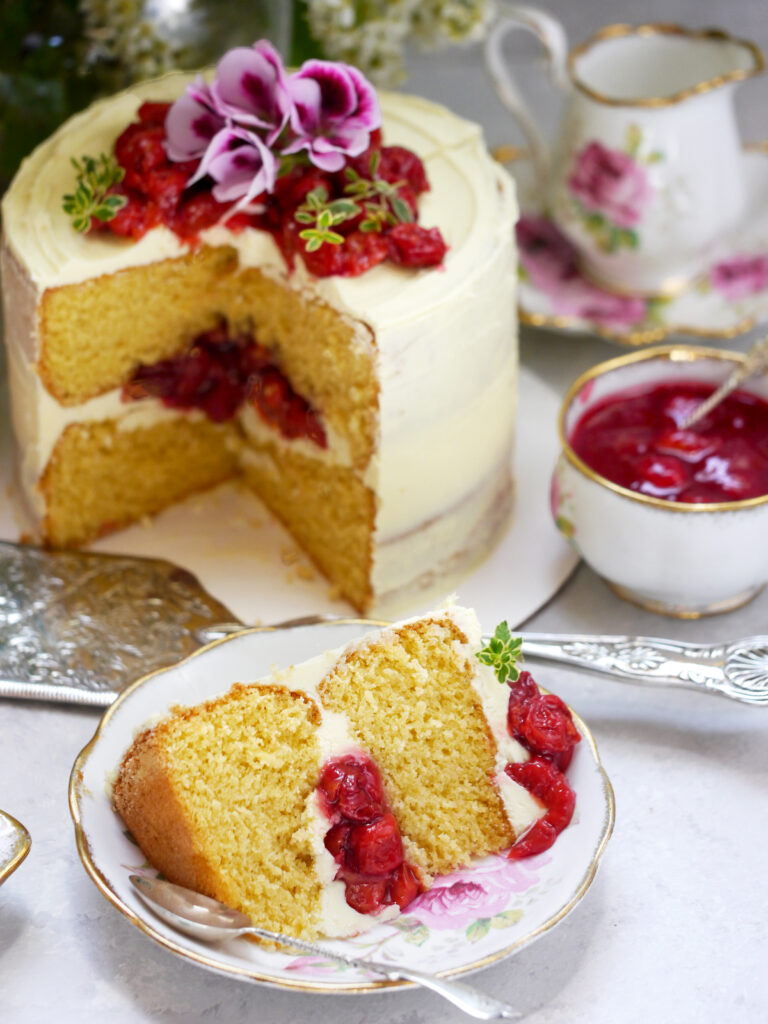 I hope you will enjoy this wonderful fresh cake. Please make sure to read the recipe couple times, if there is any question, please feel free to rich out. Use the form below
Or contact me through my Instagram page
https://www.instagram.com/cake_oli_cious/?hl=en
I am always happy to answer any of your questions. Have fun and enjoy baking!
Almond sponge cake (GF)

Notes
Cool completely before frosting .


Ingredients
4 large eggs, separated (room temperature)
1/2 cup granulated sugar.+ 2 tbsp. granulated sugar for dusting baking pans
1 tsp. vanilla extract
1 1/4 cups almond flour
1 tsp baking powder
1/4 tsp salt
Instructions
Preheat oven to 350°F, grease 2 6inch pans with coconut or regular butter, sprinkle 1 tbsp of sugar per each pan and swirl it around so it coats the bottom and the walls of each pan. Set pans aside
In a large mixing bowl, using hand mixer beat together egg yolks, 1/4 cup of the sugar, and vanilla extract until batter is smooth.
Using stand mixer, whip the egg whites until soft foam. Strat to slowly add remaining 1/4 cup of sugar and beat until stiff peaks form. Set egg whites aside.
Whisk together all dry ingredients( flour, baking powder, salt).
Add dry ingredients to the egg yolks. Using spatula fold dry ingredients in, until everything is incorporated.
Now fold in egg whites, small amounts each time, mixing thoroughly but gently,making sure that egg whites are fully incorporated after each addition. Batter at the end should be smooth.
Pour the batter into the prepared pans.
Bake cakes on the center rack for 30 to 35 minutes, until it's golden brown and toothpick comes out clean.
Once baked, remove cakes from the oven and let it cool in the pan for 5 minutes.
Turn cakes carefully onto the cooling rack and let cool completely before frosting with your favourite frosting.
© 2023 Copyright Olga\'s Confections