Jump to recipe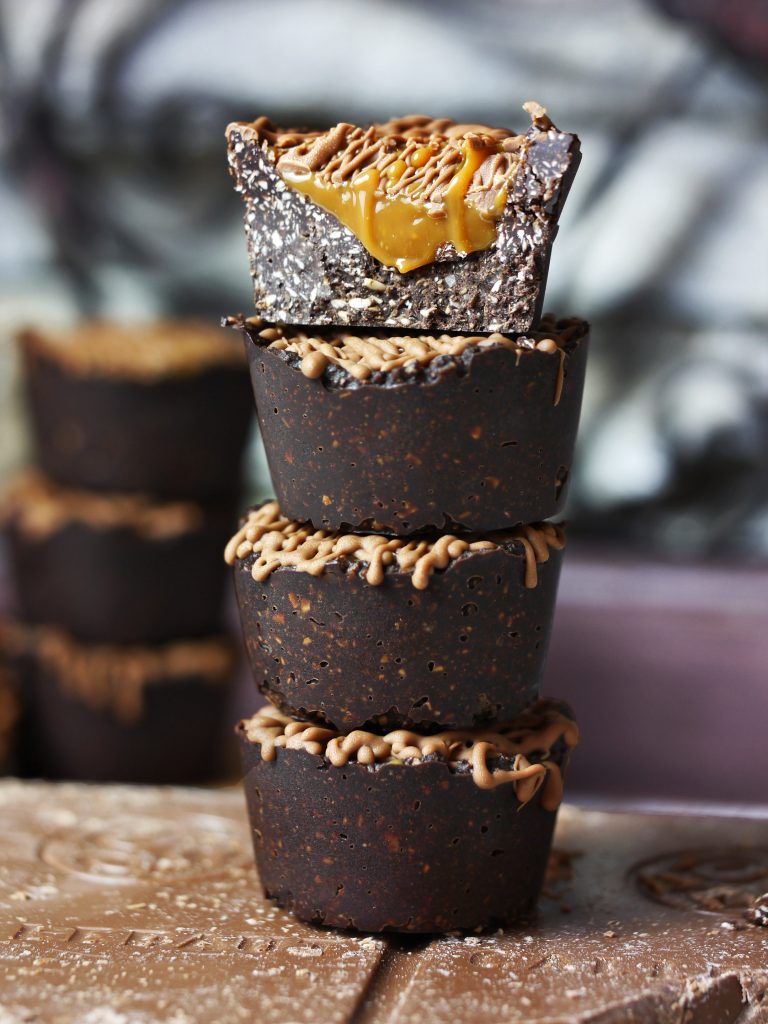 Hello friends. Let's take a little brake from all the fabulous and spooky Halloween treats and instead make a super easy, super tasty, very fast and easy, oh and not to forget to mention: a no bake dessert. Let's make No bake chocolate and Dulce de Leche cups.
These no bake chocolate cups will take you no more than an hour to make, they are decadent and easy to make, they will satisfy your sweet cravings easily, they are a bit more healthy alternative to rich desserts, and what's cool is that kids love them too, even though there are oats in these cups.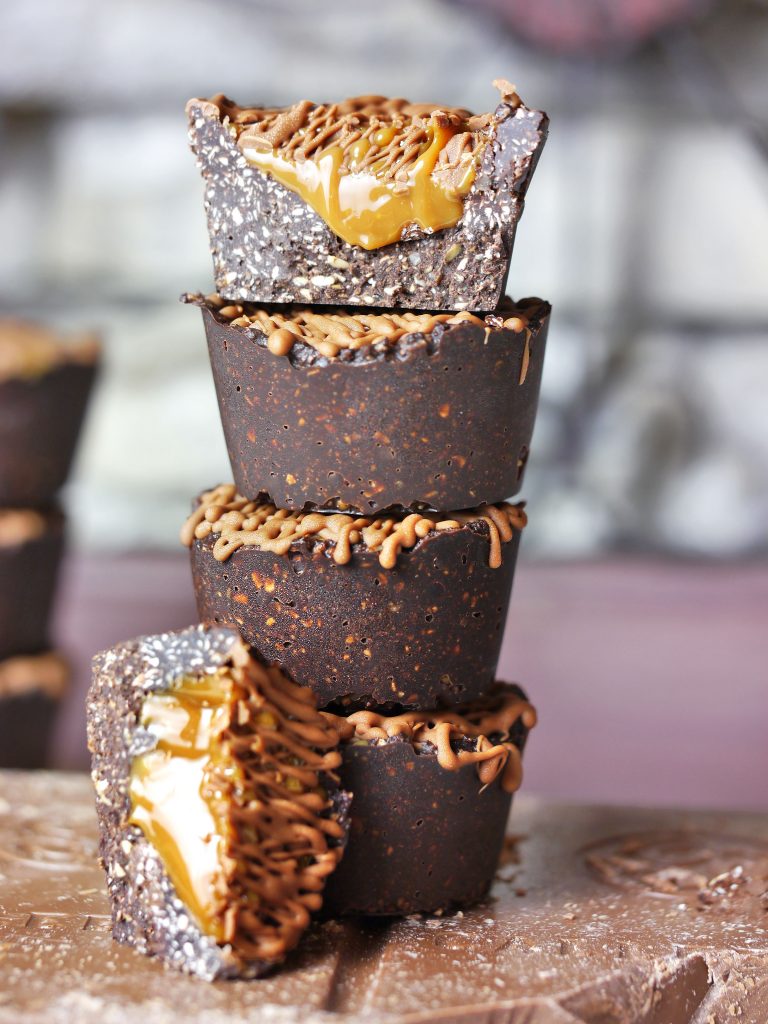 If after looking at these beautiful and delicious chocolate cups filled with yummy Dulce de Leche all you can think of is them, then don't hesitate and make these treats right away, they are so delicious, and did I mention easy to make?
Let me know what you think, I always love hearing back from you!
No bake chocolate and Dulce de Leche cups

Ingredients
110g oat flour or substitute with rolled oats blended into a flour
50g good quality cocoa powder
2 tbsp maple syrup
4 tbsp melted coconut oil
10 tsp (or more) Dulce de Leche
30g milk or caramel chocolate -optional
Instructions
If you don't have oat flour, simply blend oats in the food processor until it is very fine.
In a medium size bowl mix oat flour, cocoa powder, maple syrup and melted coconut oil. Divide mixture between 10-12 silicone mini muffin molds, press firm with small spoon making opening in the center. Freeze for about 15 minutes.
After that scoop a teaspoon of Dulce de Leche into each cup ( you might need a little more or less filling, depending on the size of your molds) . Refrigerate for at least 15 minutes until the filling is set. Take our of the silicone mold and enjoy.
Optional: in a small glass container carefully melt caramel or milk chocolate, mix well to make sure its fully melted, using a spoon or pastry bag, drizzle chocolate on each chocolate cup.
Keep refrigerated for up to 5 days.
© 2023 Copyright Olga\'s Confections