Jump to recipe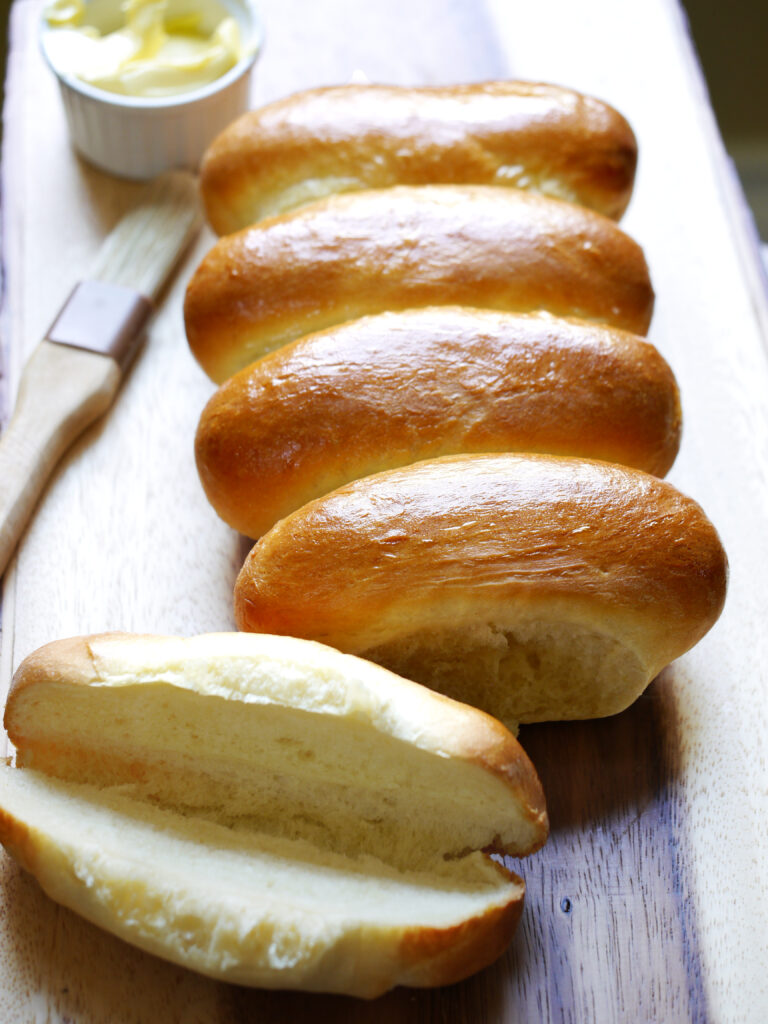 Have you ever made fresh Hot Dog buns from scratch? Trust me, when I say that no other store bought Hot dog bun can even slightly compare to softest, fluffiest, delicioest ( is this even a word?) Bun which I am about to show you today.
I try to avoid words like "Best ever", or "The best" or "The one and only" when I write my recipes, because i know for a fact that there's so many fantastic, great, delicious and successful recipes out there. With this recipe, I humbly add this time that these Hot Dog Buns are Softest! You have to trust my taste here ( not to forget a very picky taste of my boys) and of course you have to give this recipe a try, and you will see for yourself- these Buns are incredibly soft. I want to hope that after you taste them, store bought soggy Hot Dog buns are going to be forgotten forever.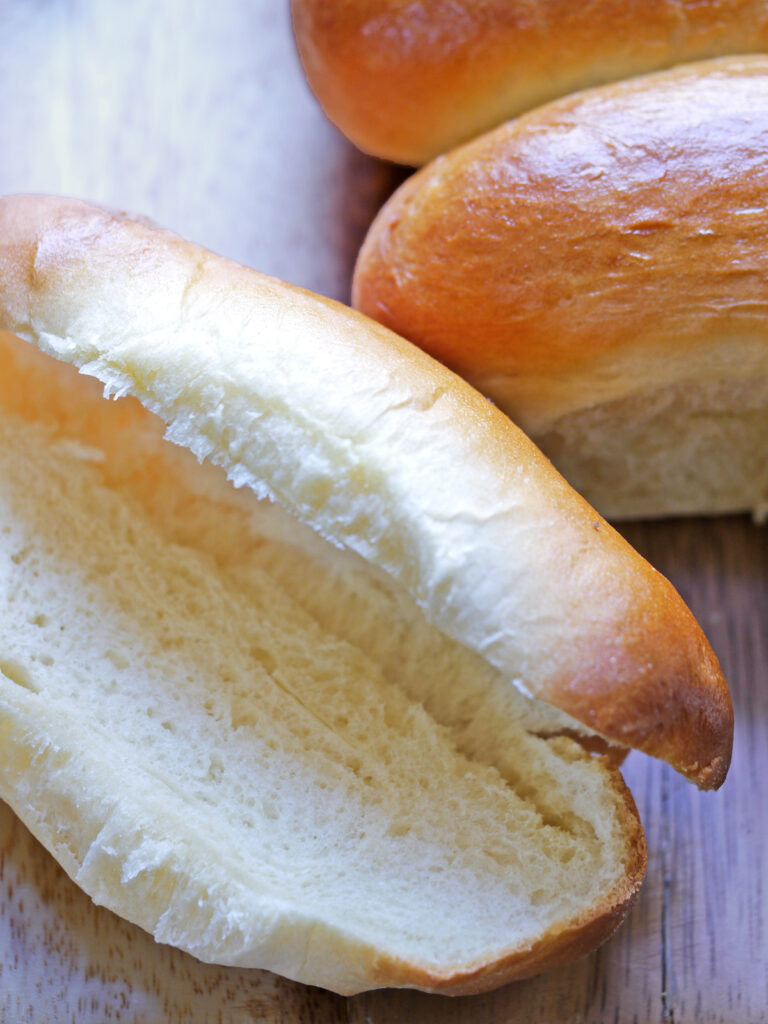 Like with every recipe which involves yeast , it takes time and patience to make these Hot Dog Buns, but it is so worth it. Your family will be in awe when they see a baking sheet full of yummiest buns which you juts took out of the oven. These Buns take a bring, simple Hot Dog to a totally different level!
Before you start, please read a recipe carefully, make sure you have all the ingredients ready and most importantly have fun creating these softest wonderful Buns. Enjoy!
Softest Hot Dog Buns

Serving Size
12 Hot Dog buns
Wait Time
1 hour, 30 minutes
Notes
Better taste fresh!

Ingredients
240ml (1cup) Lukewarm milk
10g (2.5 tsp) Instant Yeast
525g (3.5 cups) All purpose flour
15g (1Tbsp) Sugar
8g (1.5 tsp) Salt
1 Egg +1 Egg yolk ( room temperature)
40g (2.5 Tbsp) Soft unsalted butter
Instructions
Start by proofing yeast. For that warm up the milk to 37 degrees C (98F), add instant yeast, whisk together. Place milk in a warm place( oven, microwave, or simply at room temperature) for 8- 10 minutes.
In the bowl of a stand mixer, combine all the dry ingredients together.
Add milk/yeast mixture to dry ingredients and using the dough hook attachment start mixing at a low speed. Add egg and egg yolk.
Mix until dough is smooth (2-3 minutes) add soft butter, about a teaspoon at a time. Scrape sides of the bowl if necessary. Mix until thoroughly combined, about 7-10 minutes
Shape soft dough into a ball, grease glass bowl container nicely with olive oil. Place dough into the container, cover with plastic wrap and let rise in a warm place for at least an hour. Dough should double in size.
Deflate the dough by punching it down, transfer it onto a lightly floured table. Divide into 12 even pieces.
Shape each piece into a ball , cover with plastic wrap, and leave to rest for 15 minutes.
Once dough is rested, roll each ball into a long cylinder, make sure that each cylinder is the same size, place them on baking sheet lined with parchment paper and cover with a clean tea towel. Let them rest and proof at a room temperature once again for 30-45 minutes.
Preheat oven to 190C (375F).
Once unbaked hot dog buns are rested, gently brush each with a little bit of milk.
Bake on the middle rack of the oven for 15-20 minutes.
Once cooked, brush buns with melted butter and enjoy!
© 2023 Copyright Olga\'s Confections