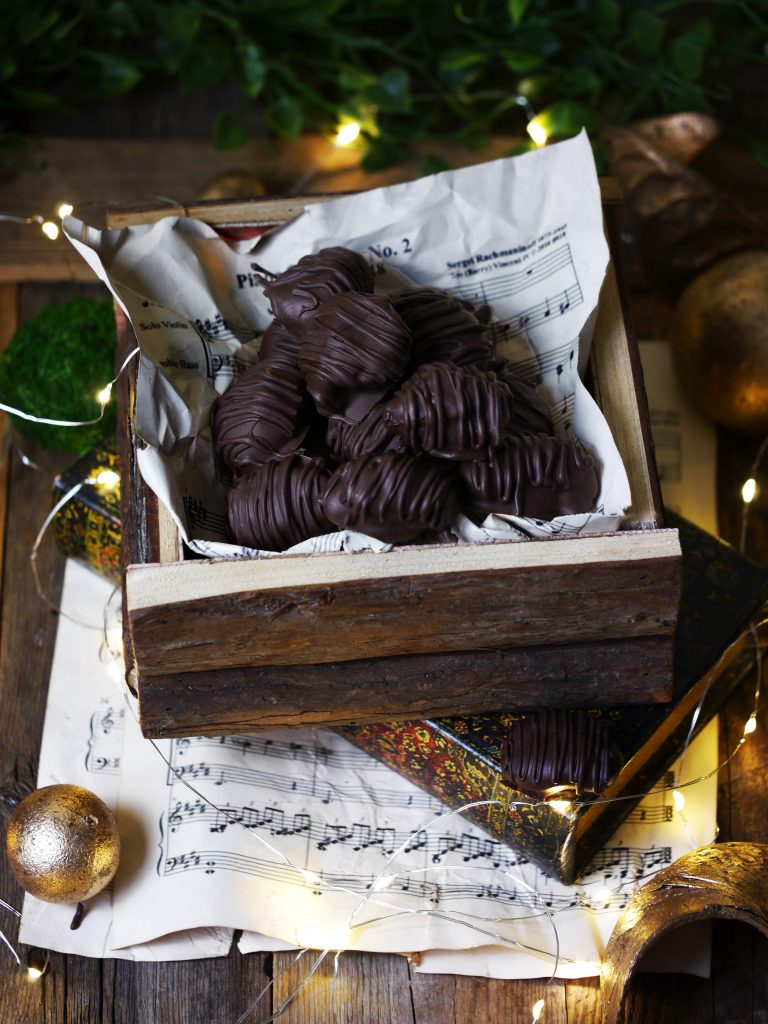 When I was a kid my favourite isle in a grocery was a candy isle. My sister and I would save up money to buy some yummy candy, usually somethings cheaper like toffees or lollies or sweet pebbles . Chocolate candy were more expensive, and they either came in bulk or in beautiful gift. Chocolates in a box were super special, usually bought as a gift for birthdays or some other special occasions, like New Year for example . Back then there was no Mars or Snickers or any other chocolate bars like that, Soviet chocolate candy were good quality, some really great stuff. My favourite chocolate candy was a chocolate covered prune with walnut center. There were so good – no artificial flavours or preservatives, it was as natural is it can possibly get. To me there was no better and tastier candy than that one! Even now, when my parents come with a visit they always bring a bag full of these yummy chocolates .
I haven't had a chocolate covered prune since my parents last visit, so I decided to make them myself. I was so naive to think that I'll have them all for myself, but they were such a hit!
With just 3 ingredients and a bit of time on your hands you will be able to make these scrumptious, indulgent, beautiful chocolates !
With holidays just around the corner, these candies will make a perfect handmade Christmas gift ( if you won't eat them all by yourself of course 🤣) believe me they are so much better than any store bought chocolate!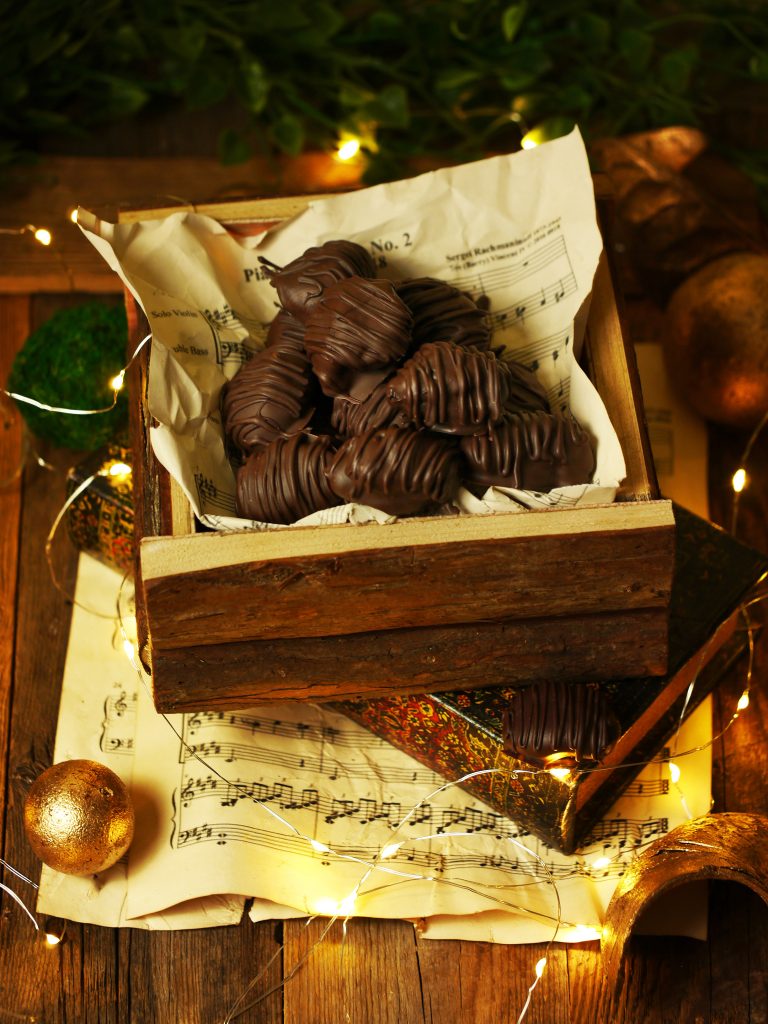 Make them, try them, enjoy them and let me know what you think!
Chocolate covered prunes with walnut center.
12 pitted dry prunes
12 walnut halves
About 1 cup of good quality semisweet chocolate chips
Stuff each prune with a walnut half. Open the side of the prune with a knife to fit a nut inside if needed, set aside. Line baking sheet with baking paper and set aside.
Melt chocolate chips using your favourite melting method. Chocolate should be glossy and smooth.
Using a fork ,dip each nut-stuffed prune in melted chocolate until fully covered, if there's too much chocolate, tap chocolate covered prunes carefully to get rid of the extra.
Place chocolate covered prunes on baking sheet and chill in refrigerator for 15 minutes or until hardened .

Store in refrigerator in an airtight container.