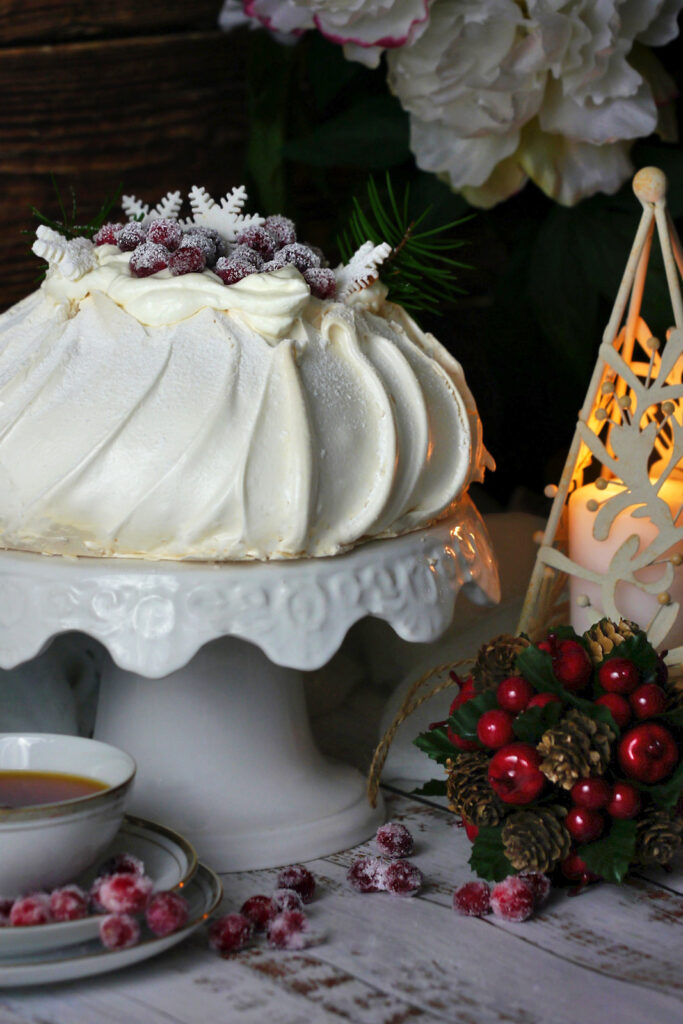 She is temperamental and can be unstable, she is fragile and delicate but she is exquisite, she is elegant and graceful, she is beautiful, she is Pavlova.
Pavlova is hands down one of the best desserts that I've eaten. A crispy delicate outside and soft, cloudy texture inside. Biting into it feels heavenly good, it is divine!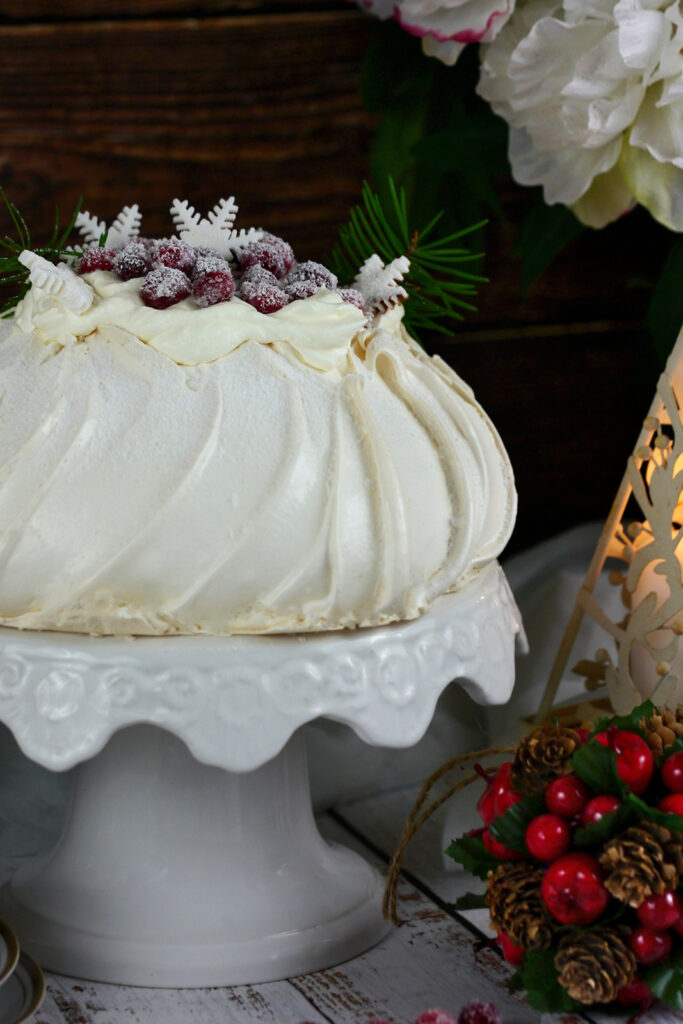 My best way of serving it just with whipped cream to balance out the sweetness of meringue and topped with fresh berries. This time, however I made it look more festive and added sugar coated cranberries which I made a day earlier, and dusted with powdered sugar.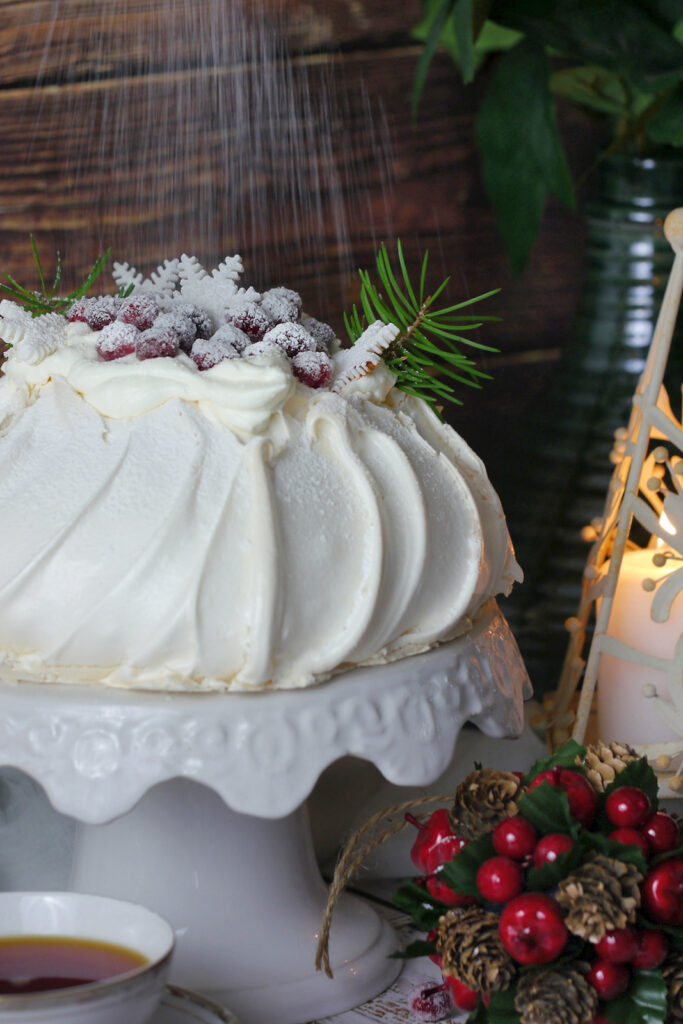 It is recommended to eat this dessert within a few hours after baking, and we made sure to follow this rule, waiting for me to finish photographing it was especially difficult this time