One of the things that I absolutely enjoy doing around Christmas time is decorating the Christmas tree.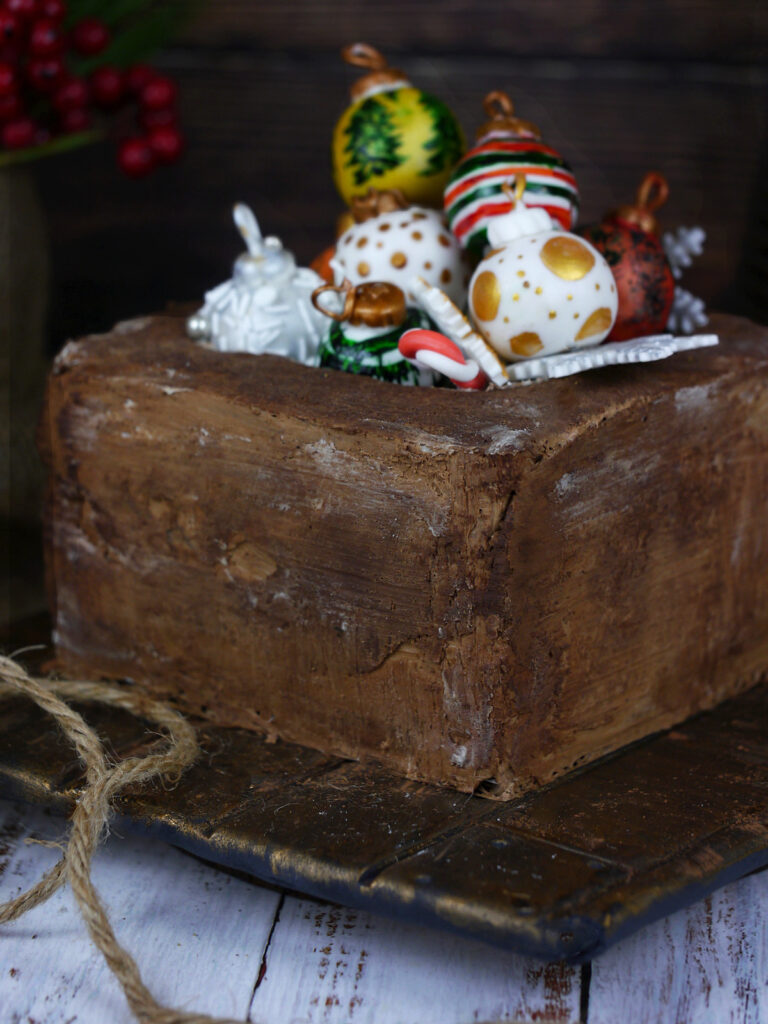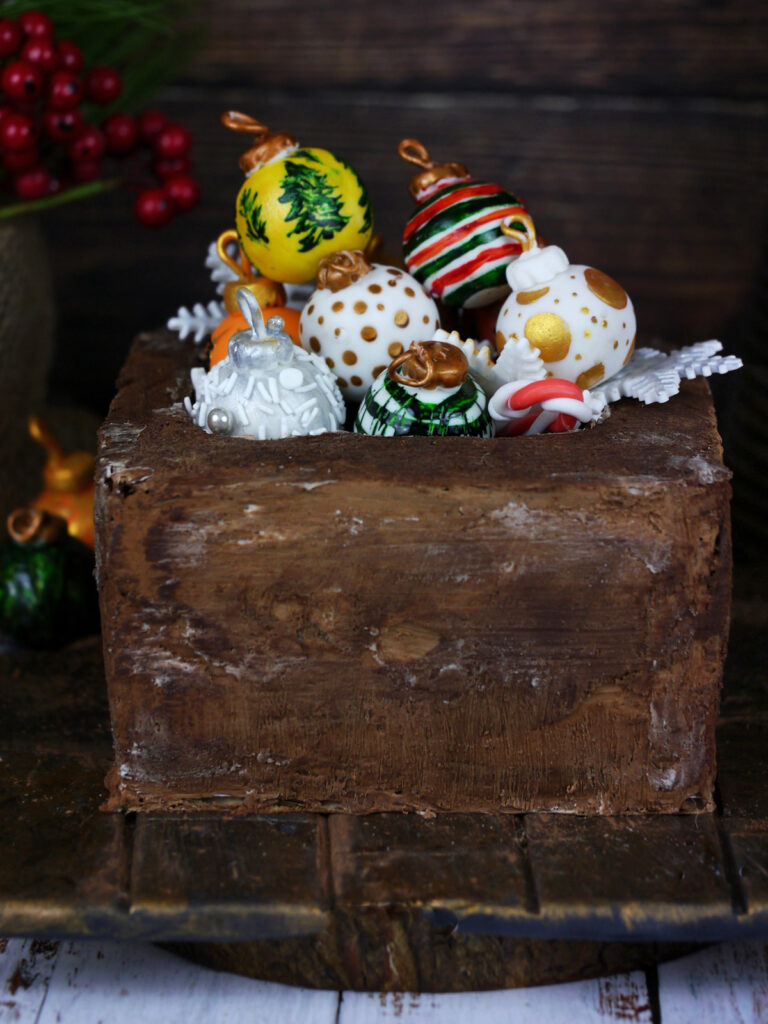 This is something that me and the boys anticipate doing. We love taking the boxes out of the storage , we love going through each ornament, carefully picking which one would go on a tree this year. We have lots of very special, personalized ornaments, there is a story behind each one, and that makes it even more special and dear to me.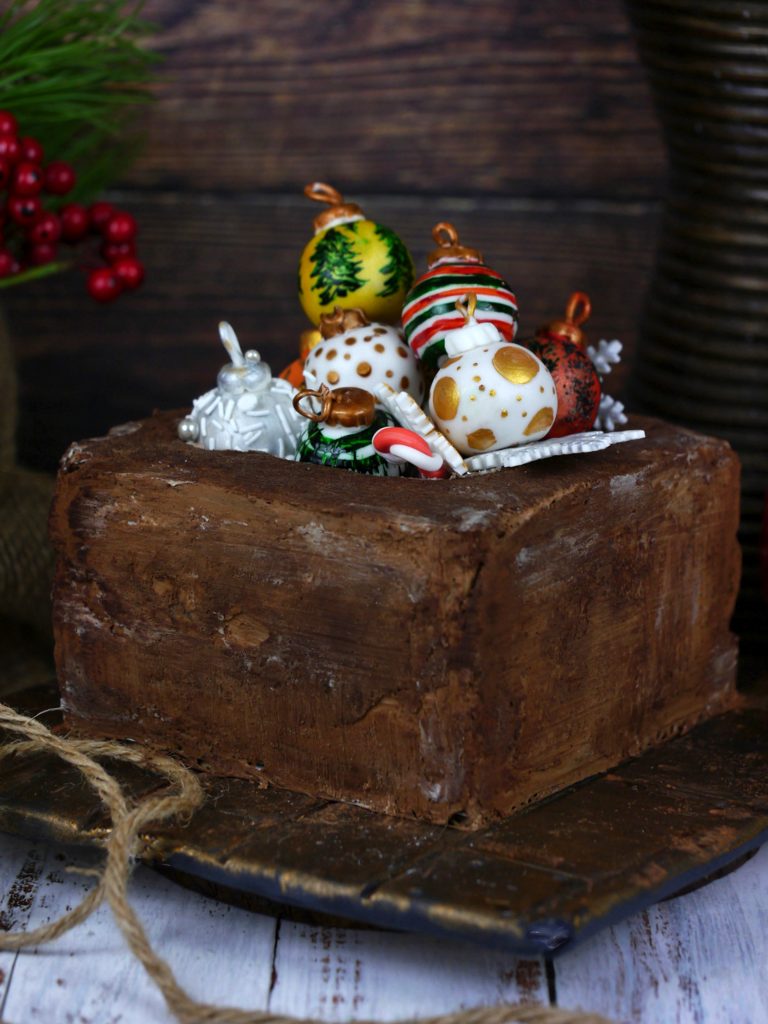 There is an ornament that my husband bought when our first son was born, there is an ornament for our first Christmas together, and an ornament that we got after we bought our house close to Christmas time, there is one when we welcomed our second son, when kids went to school, when we started skiing… It is so nostalgic, so precious. I really hope that my boys would continue the tradition when they grow up and have family of their own.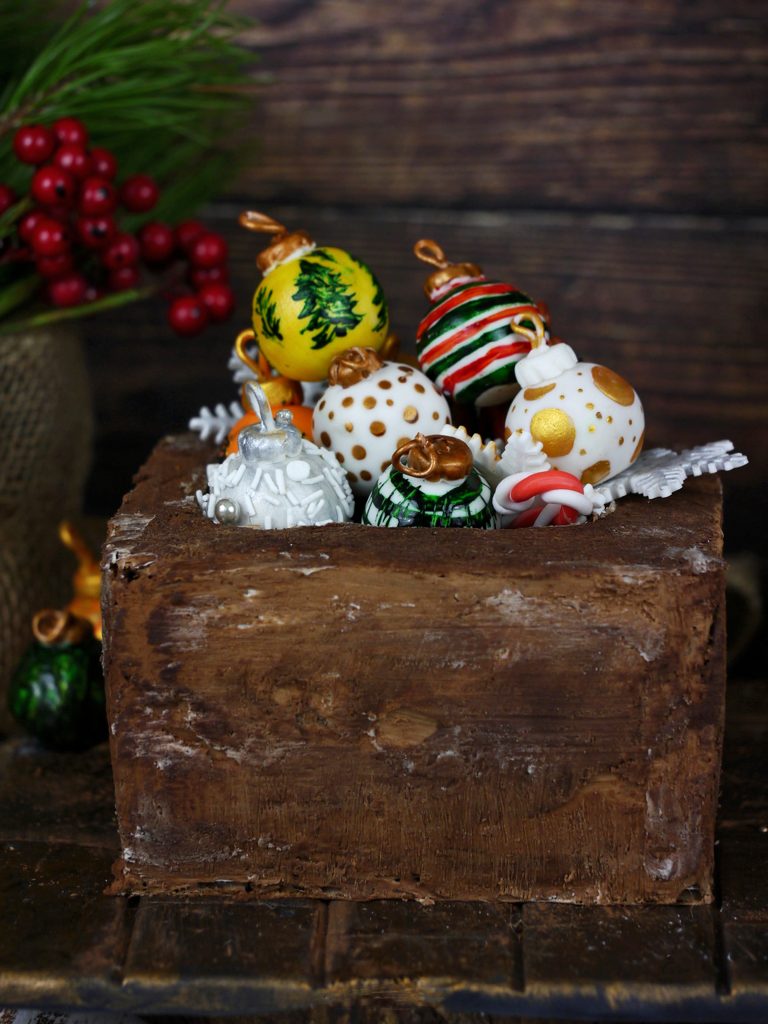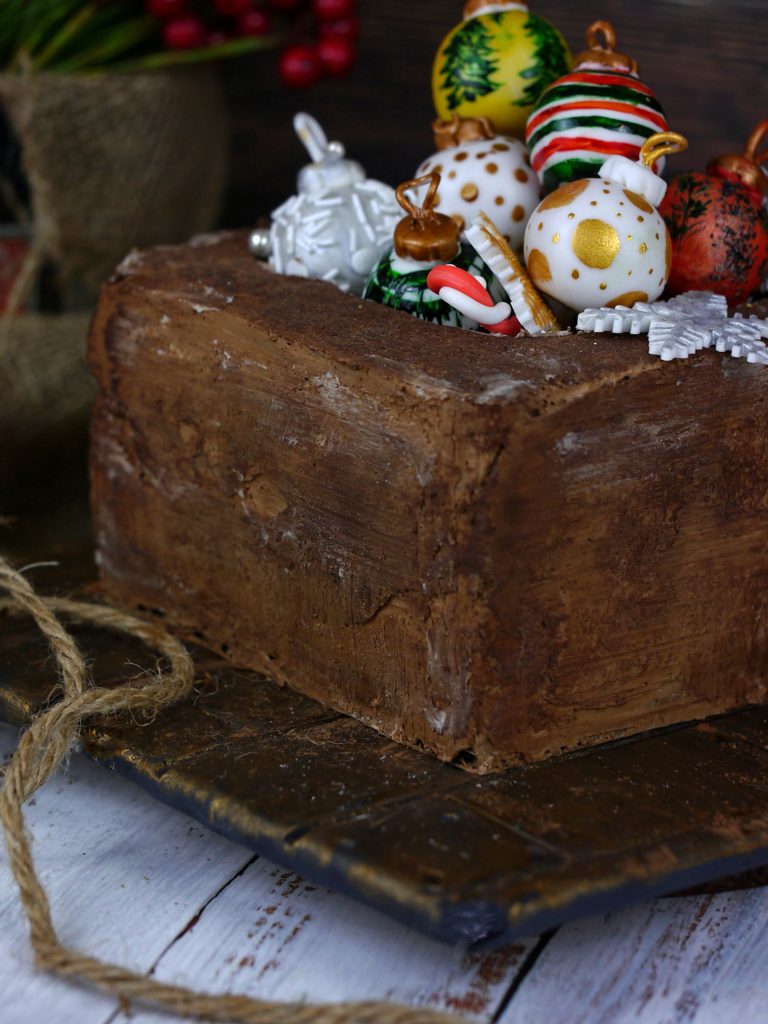 Love for Christmas ornaments and beginning of magical holiday season inspired me to create the cake that I am showing you today. This is a vintage wooden trunk with Christmas ornaments that many of us take out of the storage during the Christmas holidays. I worked for some time on texture and tried to create the most realistic look possible. After the Robot cake- texture is my new favourite thing to make, I must say and I already look forward to gets my hands on another project!
Each ornament on a cake is hand painted, is completely edible, and each one looks different.