Jump to recipe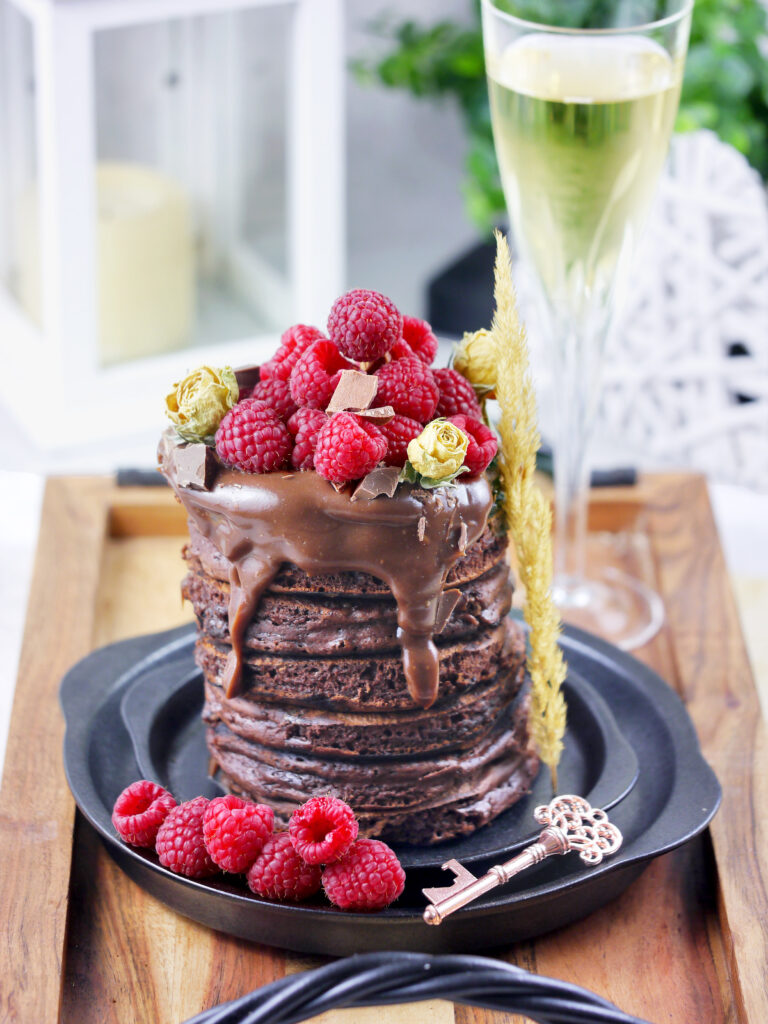 Happy Friday my friends, are having big plans for this Valentine's Day?
We don't go overboard and we don't buy expensive gifts. We love and show appreciation for each other every day, not just once a year, we care about each other and we make sure to show how much we care every moment of our lives, I think that's already a gift big enough♥️♥️
If we don't exchange presents, it doesn't mean that we don't do something special for each other, I for example love gifting my family with sweet and delicious treats, one of my ways to show my family how much I love them is through food.

I'm planning to make this Valentine's Day weekend extra sweet and delicious for my 3 incredible men in my life, whom I adore, cherish and love unconditionally, my men hold a key to my heart.
We all are a huge crepe/ pancake lover. Crepes is the most cooked breakfast in my house, and it's been like this for many years. While I'm most of the days cook crepes, we all don't mind mixing in some new foods into our repertoire.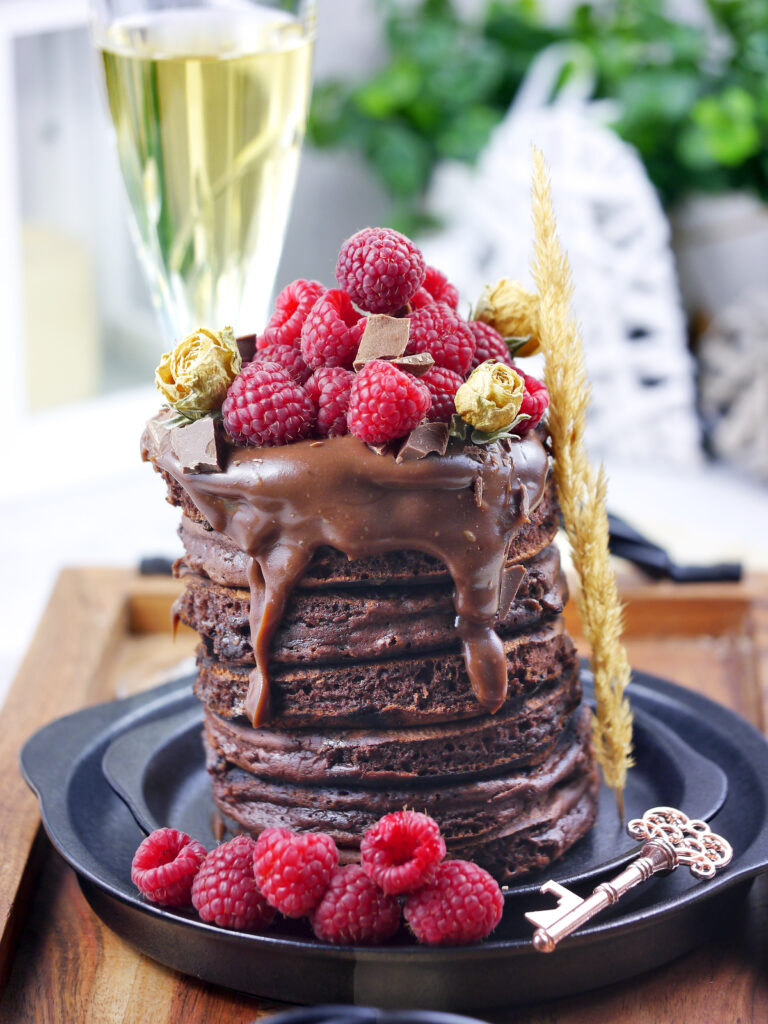 This weekend I'm going to treat my loved ones, and myself of course to these extra Chocolaty Chocolate pancakes. They are Extra special, Extra fluffy, Extra chocolaty, Extra yummy and just Extraordinary.
If you want to make something special for the people you love, and haven't decided what to make yet, treat them to these special Chocolatey Chocolate Pancakes for breakfast, they deserve it!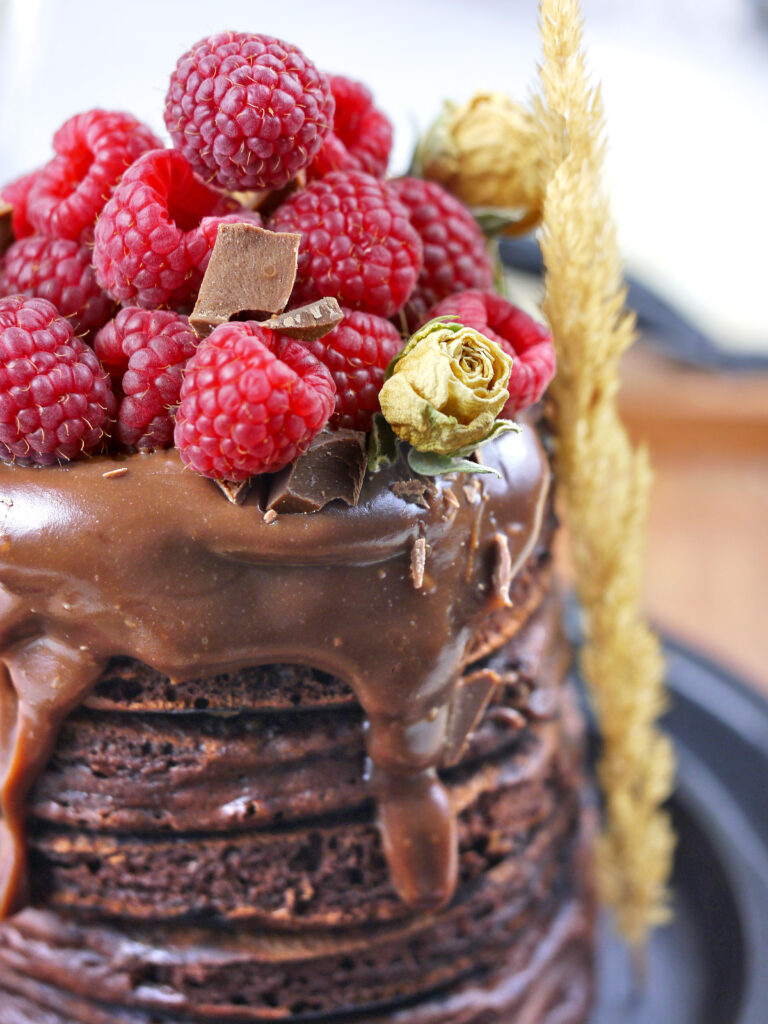 Very Chocolaty Chocolate Pancakes.

Serving Size
10 -12 pancakes
Ingredients
To make pancakes:
1 1/3 cups all-purpose flour, sifted
1/4 cup cocoa powder, sifted
2 tsp. baking powder, sifted
pinch of salt
2 eggs at a room temperature
1/4 cup granulated sugar
1 cup whole milk
1 tsp.vanilla extract
3 tbsp. vegetable oil
1/2 cup good quality chocolate chips
oil for cooking
Instructions
In a large bowl, sift together flour, cocoa powder, baking powder, salt. Set aside.
In another bowl, whisk eggs with sugar until well combined and looks thick. Add milk, vanilla and oil.
Combine wet ingredients with dry ingredients and stir carefully with spatula until just combined. Mix in chocolate chips and stir a few more times. Try not to over mix, otherwise pancakes wont be fluffy and thick. Set batter aside for 10-15 minutes.
To cook chocolate pancakes:
Heat a non stick frying pan or griddle over medium heat. Coat with oil.
Using a smallest measuring cup, scoop batter on the frying pan ( griddle). Cook for about 2 minutes per side , until top of a pancake has a few bubbles on it. Carefully flip pancake and cook for another minute or 2.
Coat the frying pan(griddle) with oil before frying each pancake.
Serve immediately with a topping of your choice.
© 2023 Copyright Olga\'s Confections