Hello, hello my dear friends.
Valentine's Day is almost here and this year I've decided to spoil my loves with not one but two awesome desserts.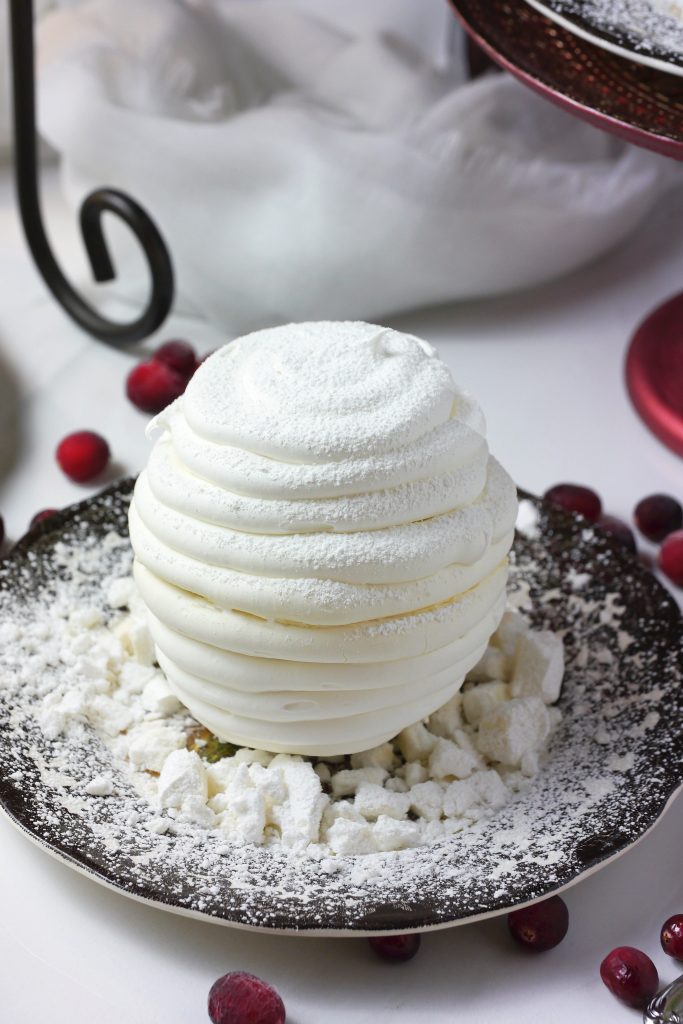 Originally I wanted to make a beautiful rich chocolate creation, because chocolate is love and romance and makes everyone happy but since we've had quite a few chocolate desserts lately, I had to be more original this time.
So my first dessert is a twist on traditional Pavlova. I've baked meringue shells and combined them together to form a dome. Each dome is filled with whipped cream and thick cranberry sauce. Since meringue on its own is very sweet I wanted to balance out the sweetness with a more tart berry.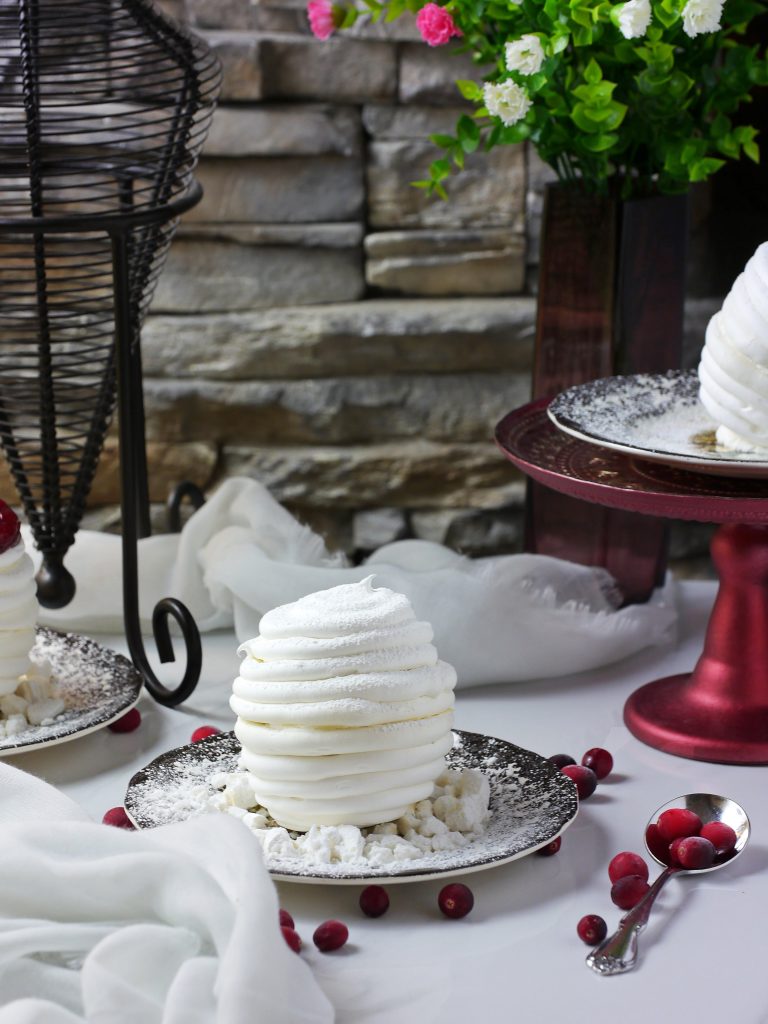 Originally my idea was to fill up the whole dome with beautiful red cranberry sauce, so when smashed it would give a great colour punch opposite the snowy white shell. But the sauce turned out quite tart as I didn't want to add lots of sugar to it , so that's where the idea of whipping cream as a filling came up and worked perfectly well.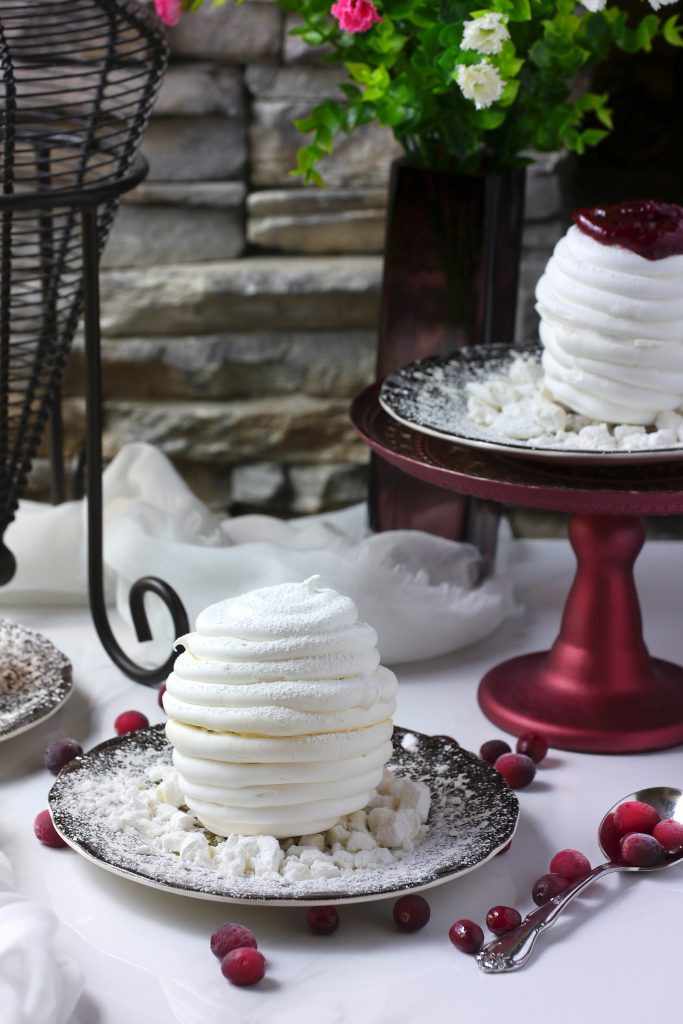 Even though I had to tweak my original version a bit, my meringue dome turned out to be an ideal Valentine Day dessert- elegant, romantic, beautiful and incredibly tasty. What do you guys think?
This Friday I'll be posting my second dessert, stay tuned!