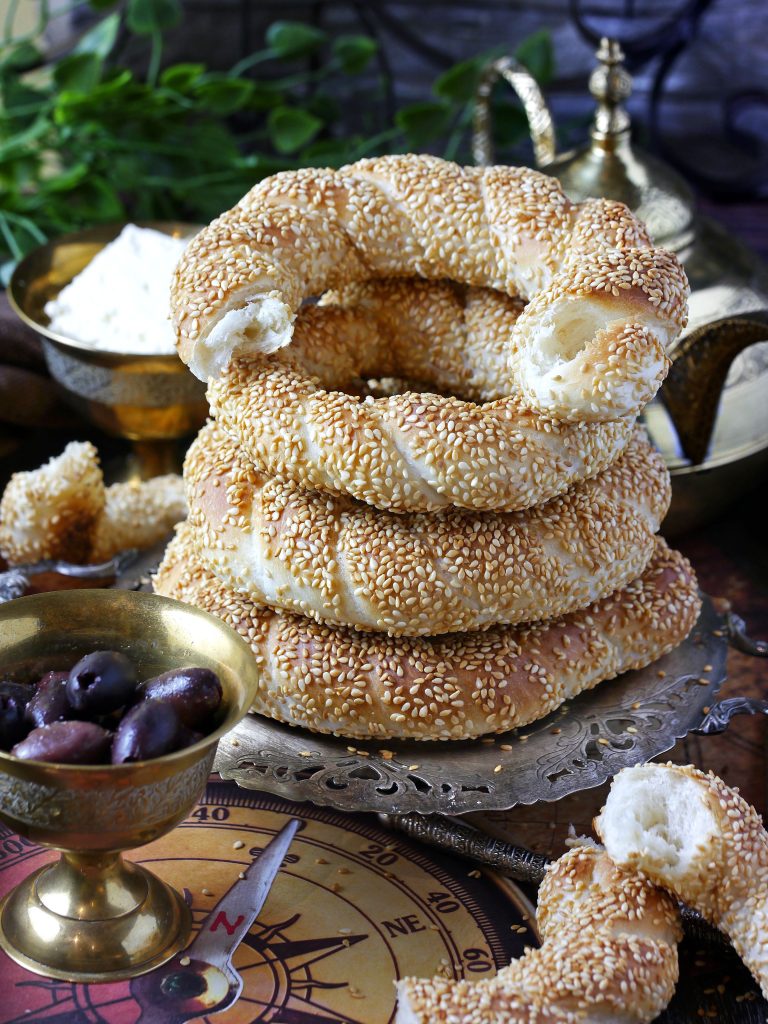 It is sold in many spots of Turkey's major cities, bakeries in smaller towns and it is considered to be one of the most popular Turkish street food nowadays, but its history dates back to 600 years ago.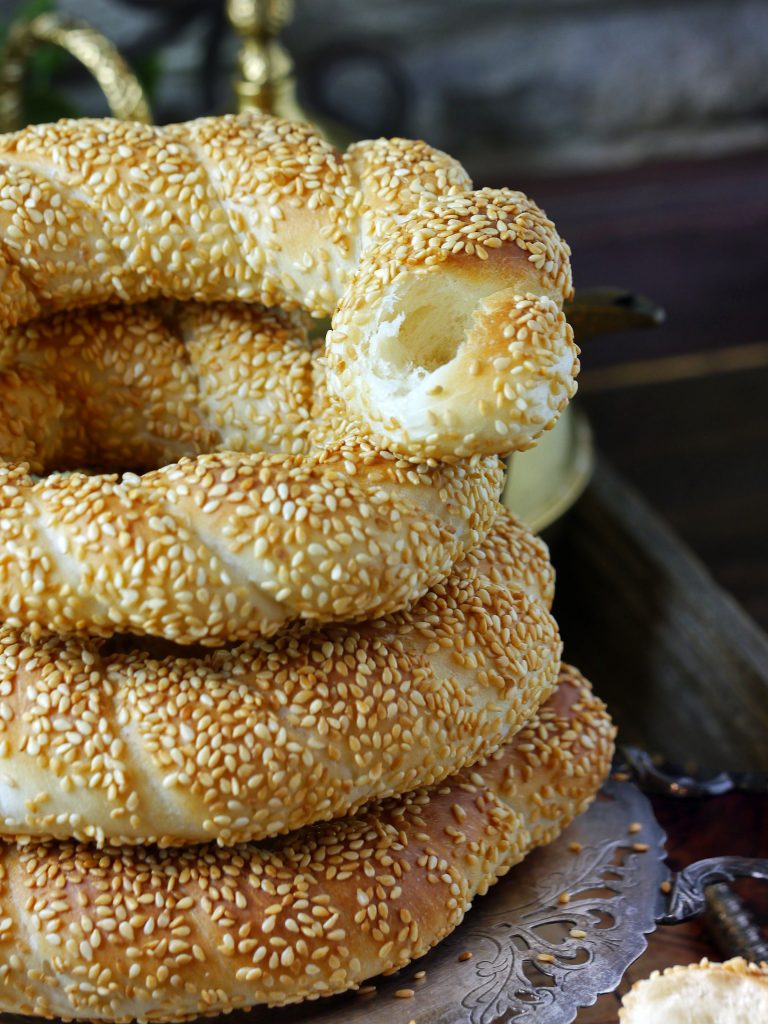 Simit is made out of a light yeast dough, shaped like a ring and traditionally encrusted in sesame seeds. I've heard that sometimes it's called a Turkish bagel, though there's no similarity between these two, apart from from a circular shape. Turkish Simit is usually dipped, not boiled, in water and pekmez (grape molasses) and then baked, which gives it an amazing soft texture and a wonderful golden crust.

Simit is traditionally served for breakfast, with tea, but we enjoyed it for brunch, paired with feta and olives. It is chewy and crunchy, nutty from the sesame seeds and very very tasty. It is that case when after trying once, you'd want to make them over and over again.