Jump to recipe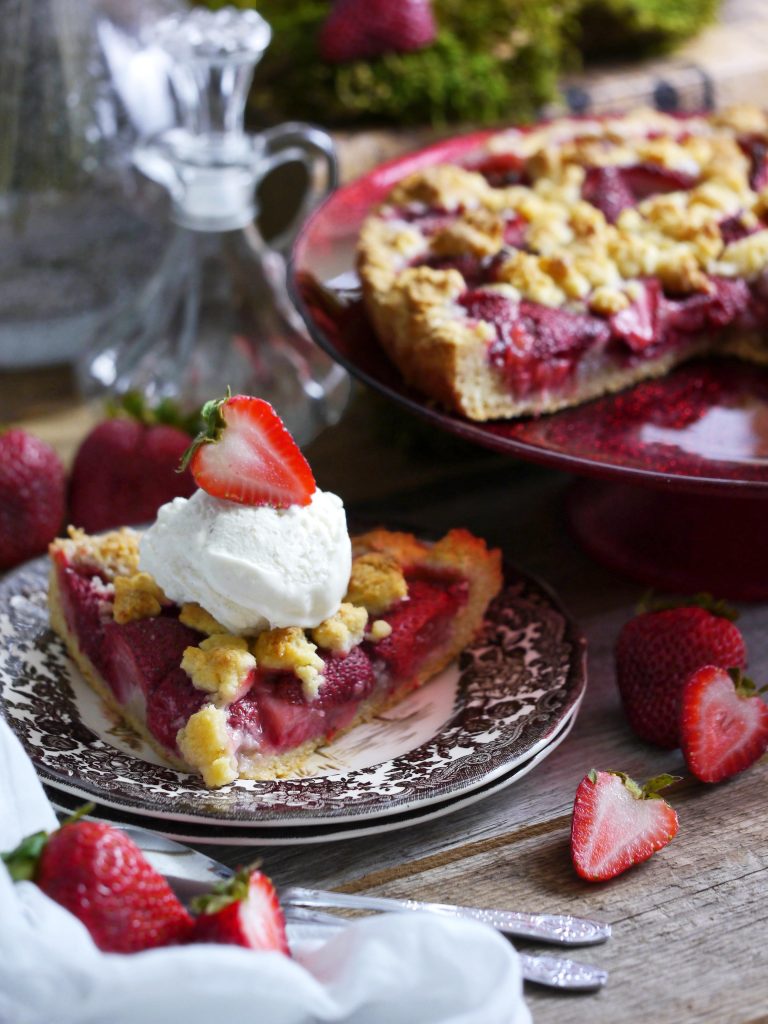 It's an extreme heat here in BC, and when the temperature rises to +43C baking and even cooking is not an option for me. My boys are at school for the very last day and we look forward for the summer of fun, backyard adventures, and everything else summer in Kelowna has to offer. I am sharing a recipe for a very flavourful, shortcrust strawberries pie I made over a week ago while I still could easily cook food without it being melted 🤪 .I hope you'll love this delicious homemade pie and it would be made in your house quite often.  Enjoy your day wherever you are♥️💖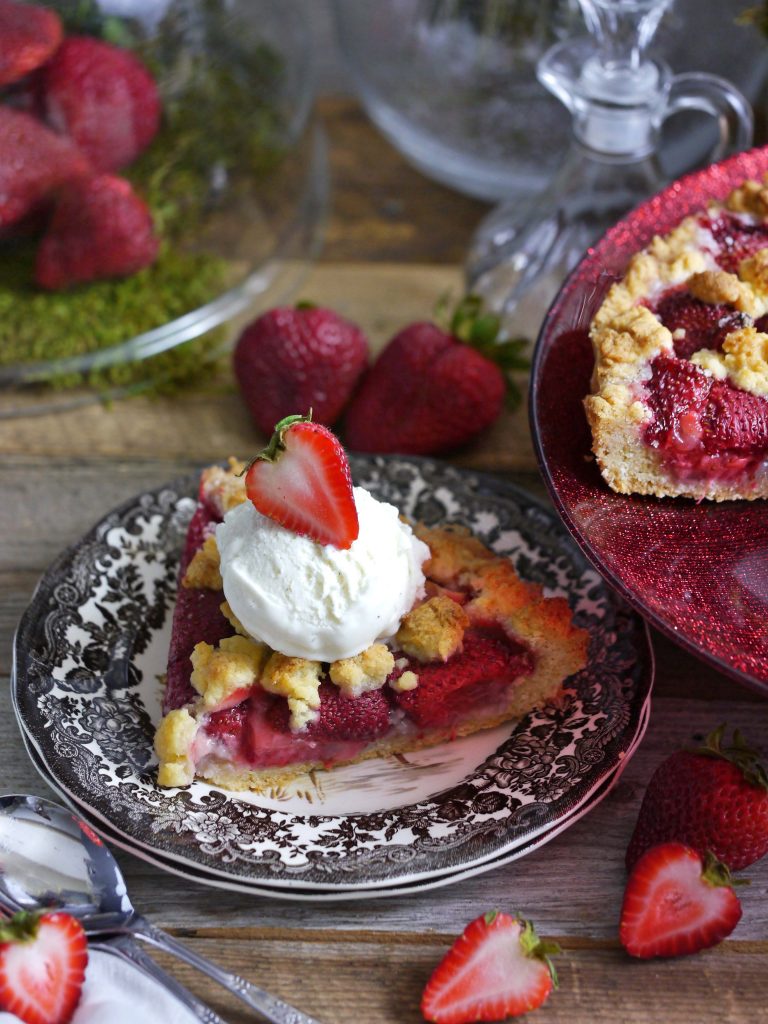 Shortcrust Strawberry Pie

Total Time
1 hour, 5 minutes
Notes
If the  strawberries aren't juicy 1 tablespoon of cornstarch would be enough, add 1,5 tablespoon of cornstarch if the berries are way too juicy.

Ingredients
Cold Butter cubed 100gr
Sugar 200gr (50+150 gr)
All purpose flour 180gr
Baking powder 1 teaspoon
Strawberries washed and stemmed 500gr
Cornstarch 1-1,5 tablespoons (see note)
Egg 1
Vanilla extract-1 teaspoon
Instructions
In a medium bowl combine flour, baking soda, 50 gr sugar. Add cold cubed butter and quickly rub butter with flour so the crumbles form. Alternatively you can use a blender and pulse all the ingredients together until all the butter is incorporates and the dough looks like send.
Slightly whisk one medium size age and add it to the dough, mix it all together, until fully incorporated, you should get a soft, non sticky dough. Form a ball, wrap it in plastic and let it sit in the fridge while you are working on a strawberry filling.
Preheat the oven to 360F or 180 degrees C.
Cut washed and stemmed strawberries into 2 or 4 parts, depending on the size of the berry. Place in a mall bowl, add remaining 150 gr sugar, vanilla extract and cornstarch ( see note). Carefully mix it all together.
The filling now is ready.
Line a 9inch (23 cm) dish pie or a spring form with parchment paper, take less than half of the dough and spread it all over the bottom of the dish and form the sides. Add all strawberry filling. Take the rest of the dough, and just by pinching small pieces chaotically spread them over the top.
Bake the pie for 40-45 minutes.
When ready let the pie cool off completely in the baking form and only then take it out.
Better served with ice cream if whipping cream, and taste better the next day just out of the fridge.
© 2023 Copyright Olga\'s Confections