Jump to recipe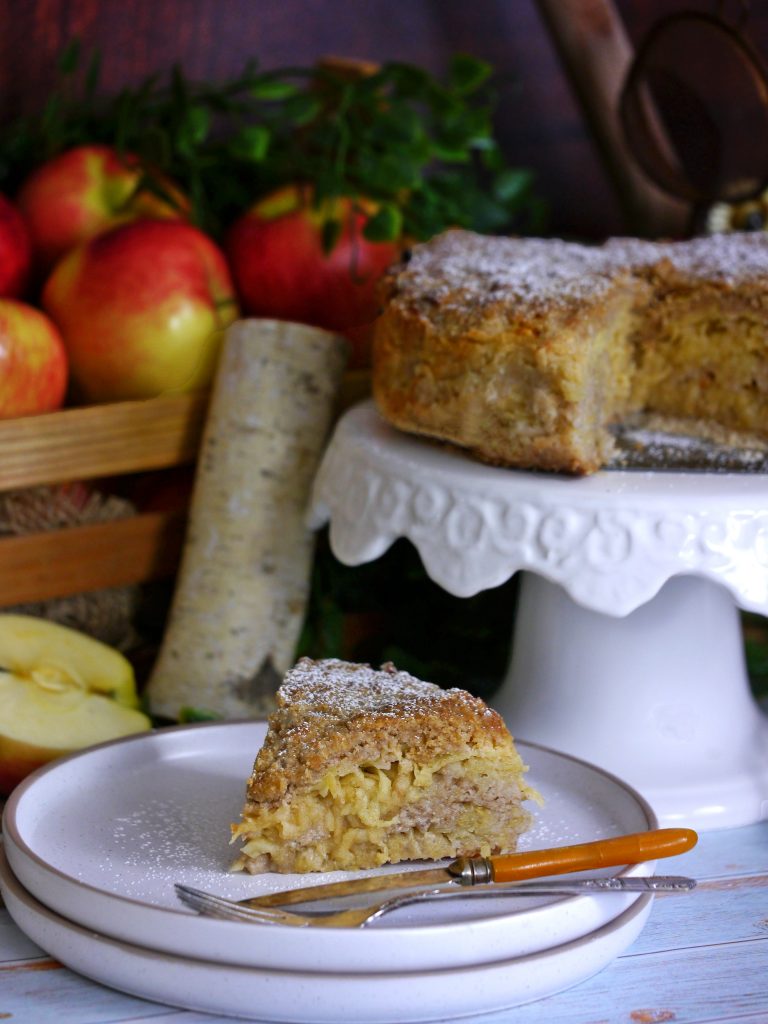 Interesting recipe alert. I was looking through an old cook book that my mom had for more than 30 years and came across an interesting recipe for layered cake with grated apples. In the book this cake is called Hungarian Cake, I tried to find a similar recipe online, to figure out whether it's authentic or not but I could find anything like it. While Hungarian apple cakes are made with grated apple, the dough and method of cooking is absolutely different. I don't feel comfortable calling it a Hungarian cake, instead let's call it Quick and Easy Sprinkled Cake with Grated apples. You might ask why sprinkled?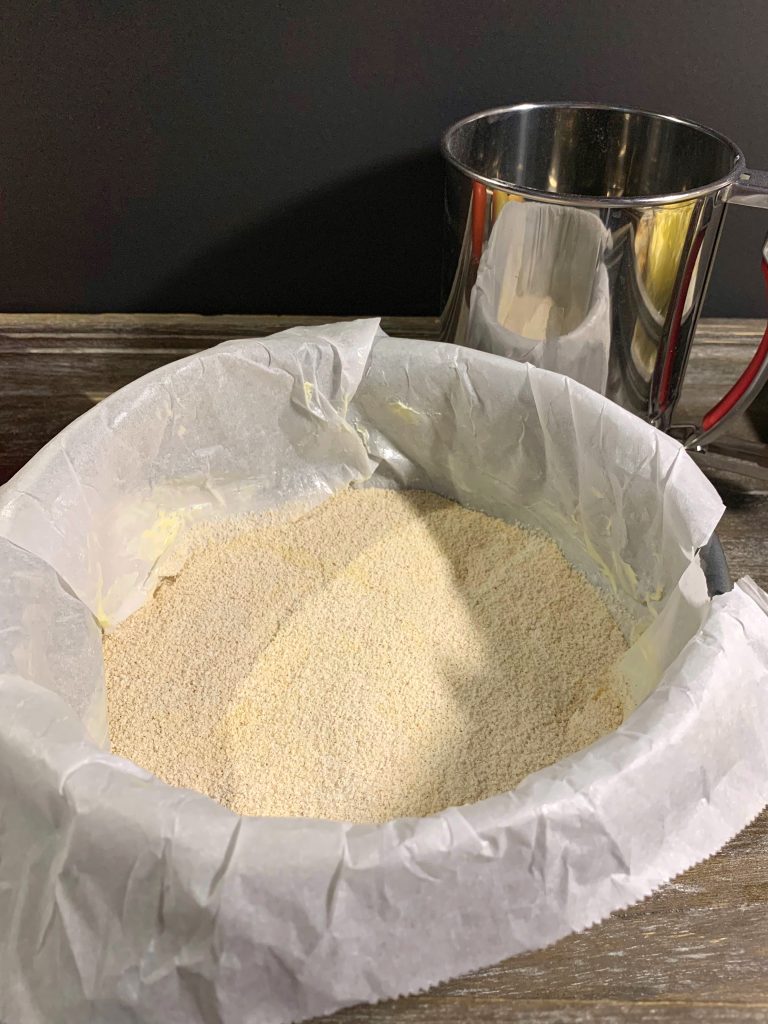 Well that's because you literally sprinkle layers on the baking form! Are you already intrigued? You should be, and here's why.
This cake is weird in a best possible way, I mean it blew my mind off with its simplicity, texture and flavour. I don't think I've ever had anything similar to it before. While it might be better to make it during apple season, we luckily have access to apples all year long, so why wait? To make this cake we will use just a few ingredients, no whipping, no kneading and the only "time consuming" work you'll need to do is to grate apples.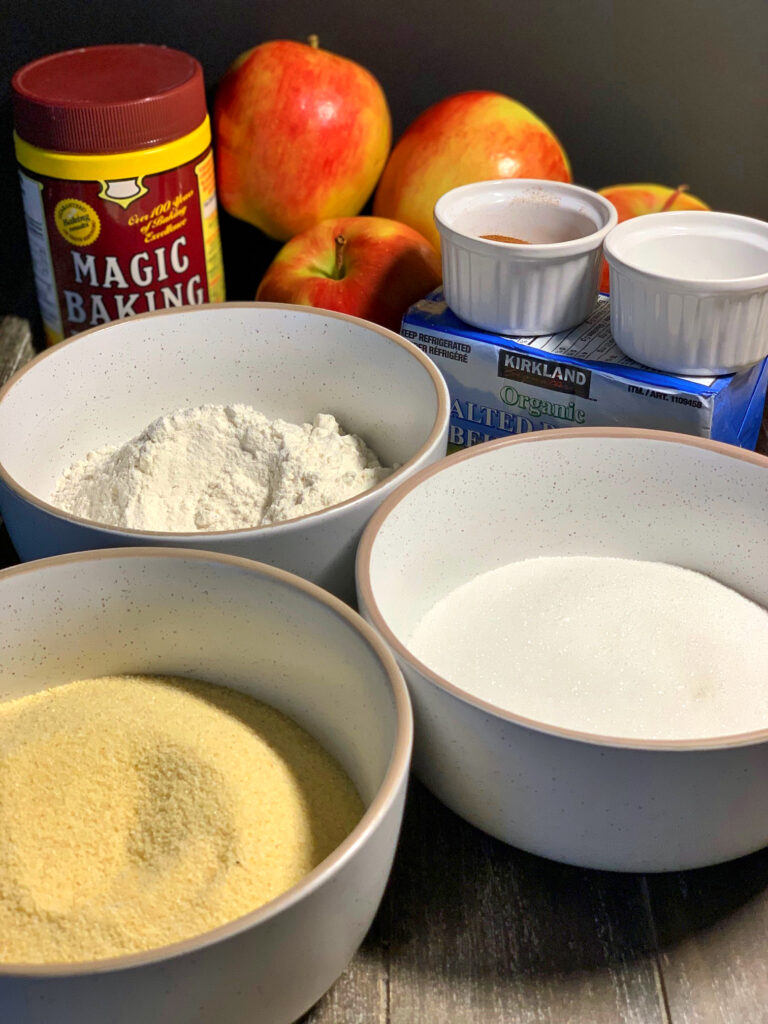 The cake itself has a wonderful crispy top, but it's very moist inside and while you'd think that grated apples would be overcooked and turn into mush while baking , they surprisingly stay kind of fresh and very juicy.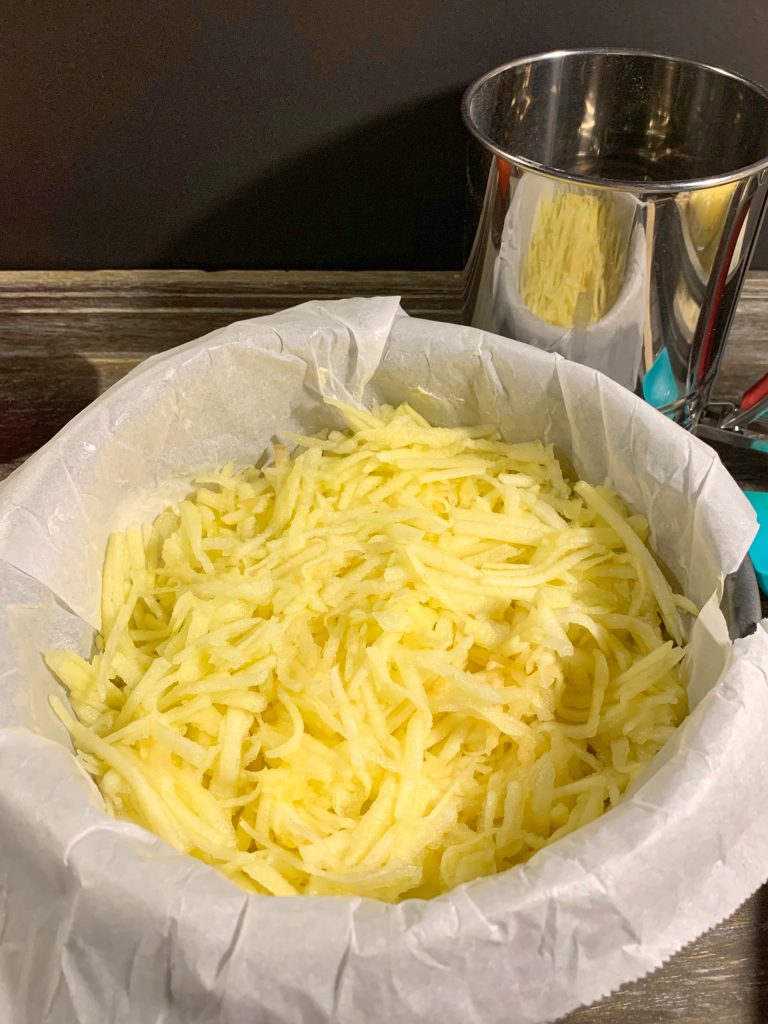 This cake is like no other, it's cooked but it's fresh, it's easy to make,it's not time consuming, and what's important is that it's very tasty and very different. I would highly recommend to make it at least ones and if you do, tell me know your opinion on this one. Let's bake!
Quick and Easy Sprinkled Cake with Grated apples.

Total Time
1 hour, 5 minutes
Ingredients
6 medium size apples. I use Ambrosia for this recipe
Fresh Lemon juice from half a lemon
130g all purpose flour
160g semolina
160g sugar
7g baking powder
1/2 – 1 tsp cinnamon
120g unsalted butter chilled
Instructions
Wash and peel apples and grate all of them using the side with large holes of a grater. Transfer grated apple into a big enough bowl and sprinkle them with lemon juice, set aside.
Preheat the oven to 360F
In a medium size bowl, sieve all purpose flour,sieve semolina, then add sugar, baking powder and cinnamon to the same bowl . Mix well with a whisk until all ingredients are combined.
Line a 7 or 8 inch spring form with parchment paper and brush the parchment paper evenly with a small amount of butter.
Divide dry ingredients into 3 parts. Sprinkle evenly first part of dry ingredients at the bottom of the spring form,then add half a portion of grated apples. Spread them out evenly. Sprinkle second portion of dry ingredients evenly on top of grated apples. Add the remaining grated apples. Sprinkle the final third portion of dry ingredients.
Take the chilled butter and grate it on top of the last dry layer. Try to spread it evenly.
Bake your cake in the middle rack for about 50 minutes or until the top is golden brown. ( if you see that the butter is dripping from the bottom of your spring form, place a tray on the bottom rack to catch the butter)
When the cake is ready, chill it on the counter top for a few hours and once cooled, cover with plastic wrap and place it in the fridge still in the spring form, for a few hours.
Once the cake is completely chilled, carefully take it out of the spring form, cut into slices and enjoy!
© 2023 Copyright Olga\'s Confections