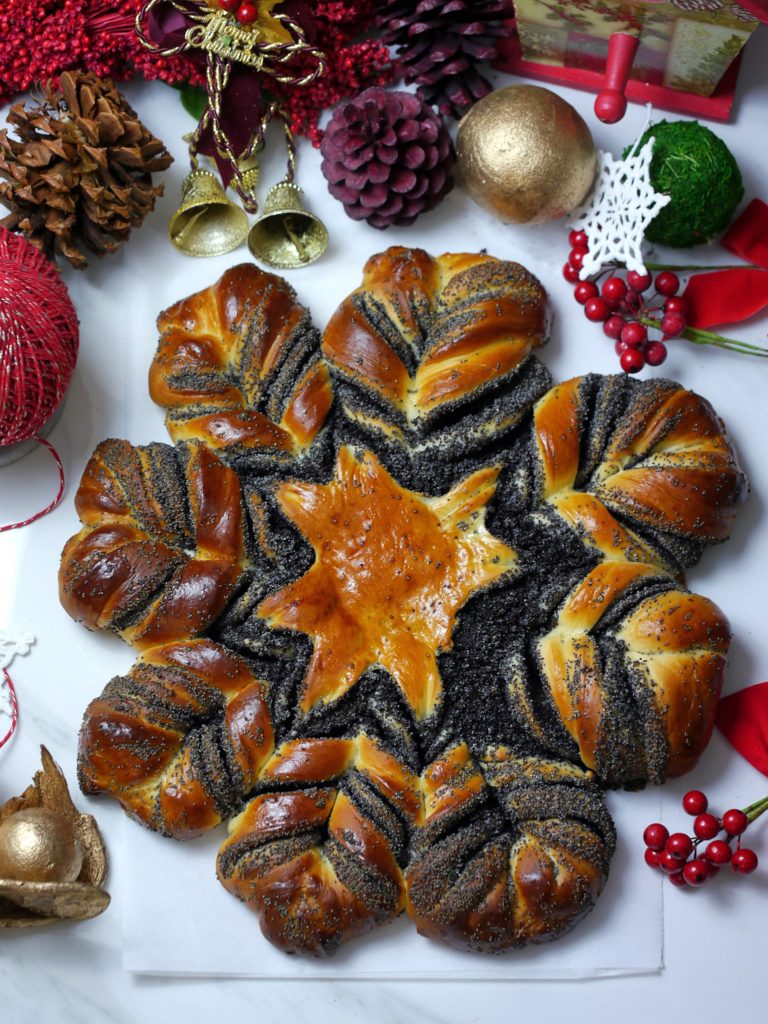 It's beginning to taste a lot like.
It might not be the most traditional Christmas bake for many, but it certainly reminds me of my mom's baking. She would always bake lots and lots of wonderful, absolutely delicious poppyseed rolls,which we all loved and couldn't get enough of👍🏻😍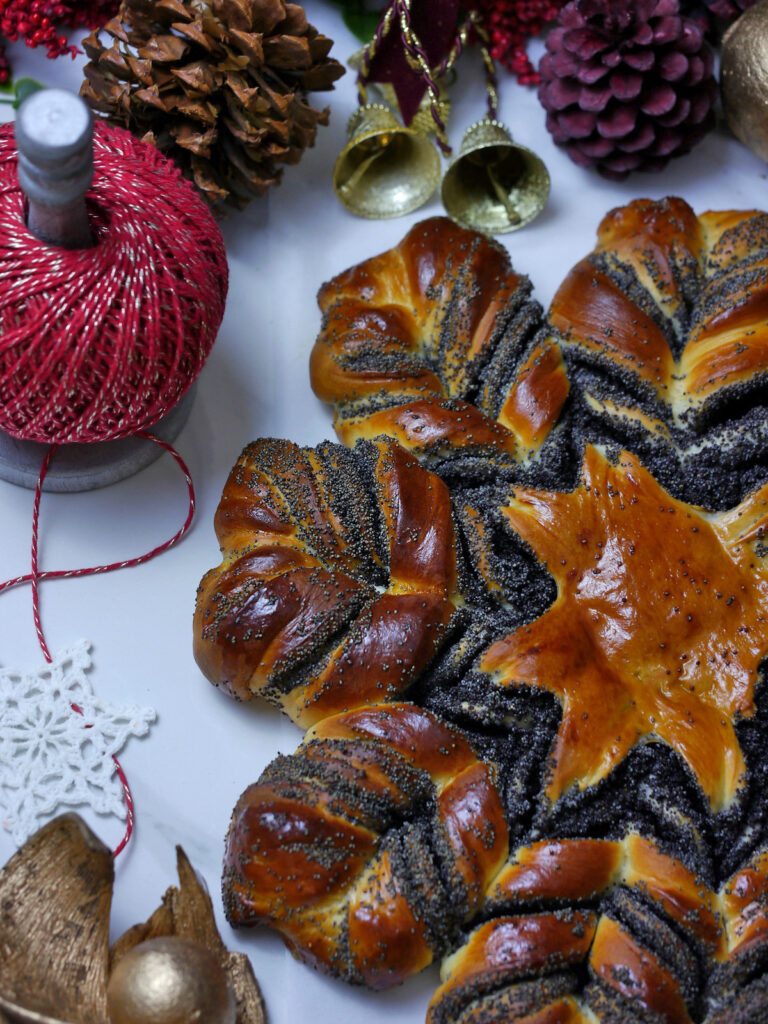 Here's my take on mom's poppy seed roll – a sweet bread shaped like a star – a wonderful, soft sweet yeast dough and lots and lots of poppyseed filling- just as I love it.