I am a creature of habits, most of the time I think. When it comes to perfume, for example, I am using the same scent for the last 15 years, or a colour of my nail polish, its dark blue for the last 10 years or so. When I'm happy and comfortable with something I don't feel like changing things around. 
If there's one thing though I'm more adventurous about,it is food. Most of the time I cook and bake our favourites but  just as much I enjoy to have flavours so loved by us, I also really enjoy trying new foods. In fact I can spend days looking for a perfect recipe that what I feel like would be the right one.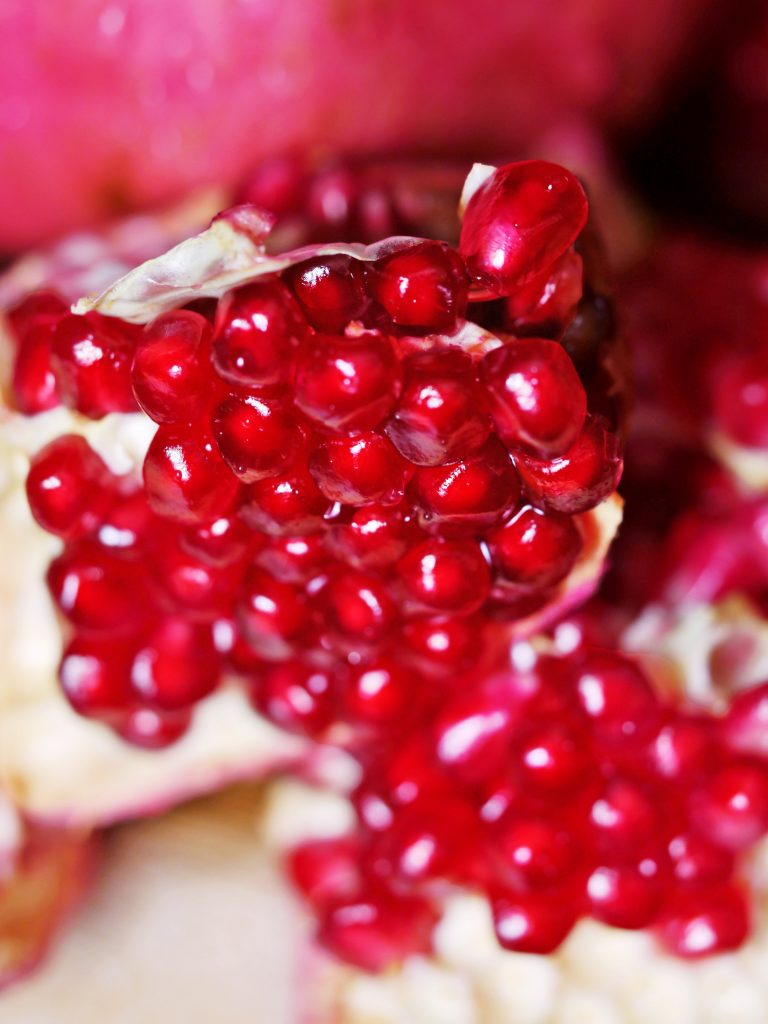 I needed some ideas of how to incorporate big amount of beautiful tasty pomegranates. Pomegranates is one of my favourite berries. Yes, that's right, pomegranates actually belong to berry family.The word pomegranate though means apple with many seeds. Low in calories pomegranate has so many health benefits. Pomegranates contain lots of vitamins such as Vitamin A, C, K, and B5. The strong antioxidant and anti-inflammatory properties of pomegranate can help protect skin against sun-induced damage. Pomegranate is a rich source of soluble and insoluble fiber, which helps your digestive system.
Not having that many recipes to choose from I luckily came across this creamy Pomegranate Tart from @aspicerspective. 
I tweaked the recipe slightly, using the leftover of my cranberry sauce instead of a jam and baked my favourite crust instead of the original . I to be honest was very curious and somewhat skeptical  about using raw pomegranate seeds in the tart but let me tell you: this tart exceed all my expectations.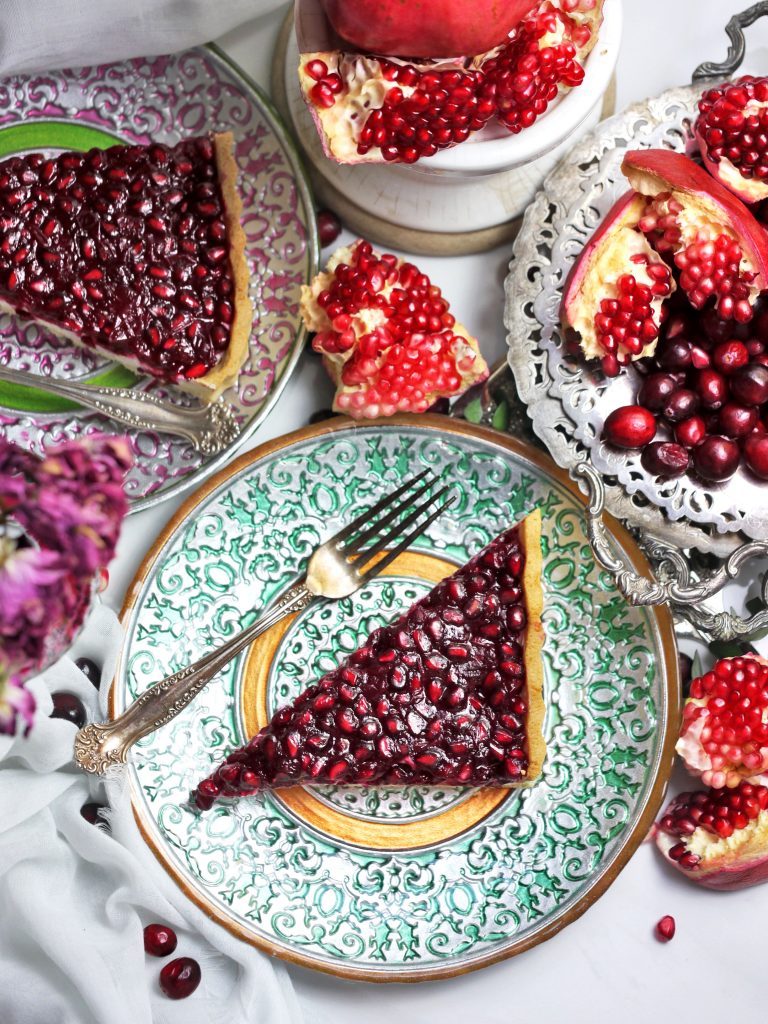 We simply couldn't get enough! It is perfectly balanced, a bit tart and crunchy, creamy and flavourful, it stores well in the fridge👍🏻🤩♥️without a doubt from now on I will make a habit to bake this incredible tart often 👍🏻🤩