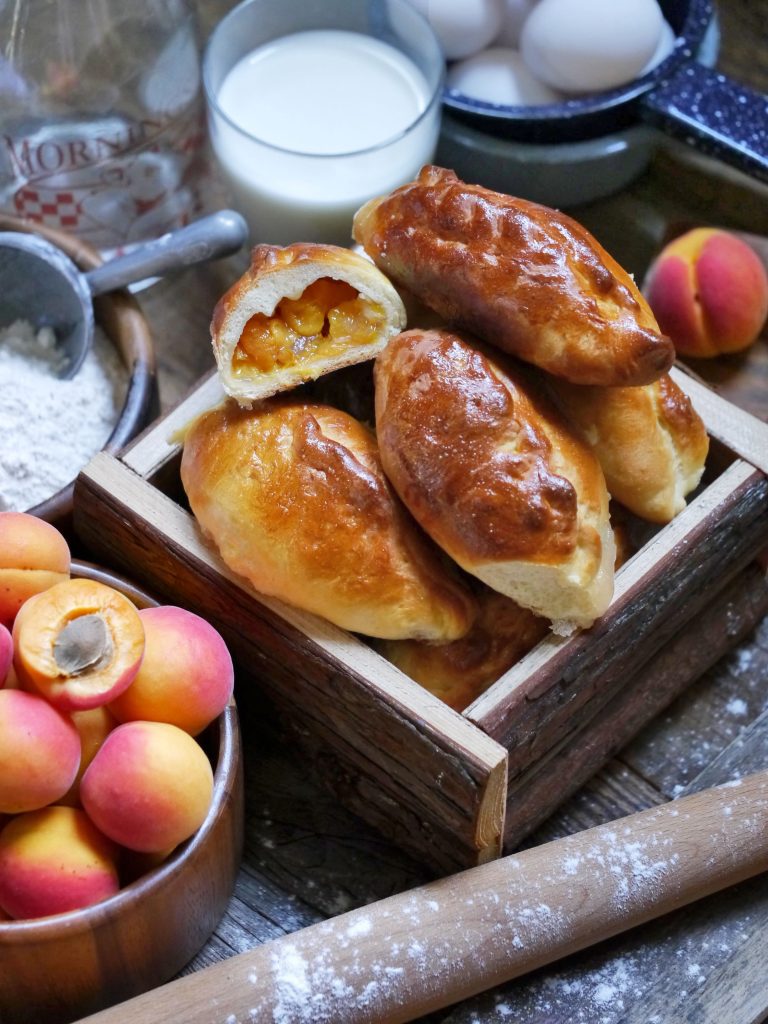 If you've been following me for some time, you know that I love food that brings lots of memories back. Luckily for me I have mostly positive, great memories about food. These cute little hand pies with apricots are exactly the type of food that is so nostalgic for me. My mom in my opinion is the master of enriched yeast dough, it always turns so soft, juts like her hands, so smooth, and so airy. Watching her in the kitchen always felt like watching some magical show. I haven't seen my mom for over three years but even now closing my eyes I see her in my kitchen, wearing a clean, freshly ironed apron and mixing up the ingredients to make something awesome and incredibly inviting for all of us.

I myself developed love for yeast dough only over a year ago, until that time I was always scared of it, and I bet the poor dough was scared of me too 😂 I had a few attempts which always turned into something totally opposite from what I love and know about the soft yeast dough. But I conquered my fear to fail and and just kept practising and soon it paid off, I finally moved to the stage where i no longer fear, but adore everything about it.
And now just like my mom, I adore this soft pliable dough, shaping it, seeing it rise, baking it and then eating it while its fresh and still hot( because I am not strong or patient to wait long enough for it to cool off… )All this process from start to finish is what I adore about baking, it's pure magic and I'm happy that I get to share a bit of it with my amazing family.