Jump to recipe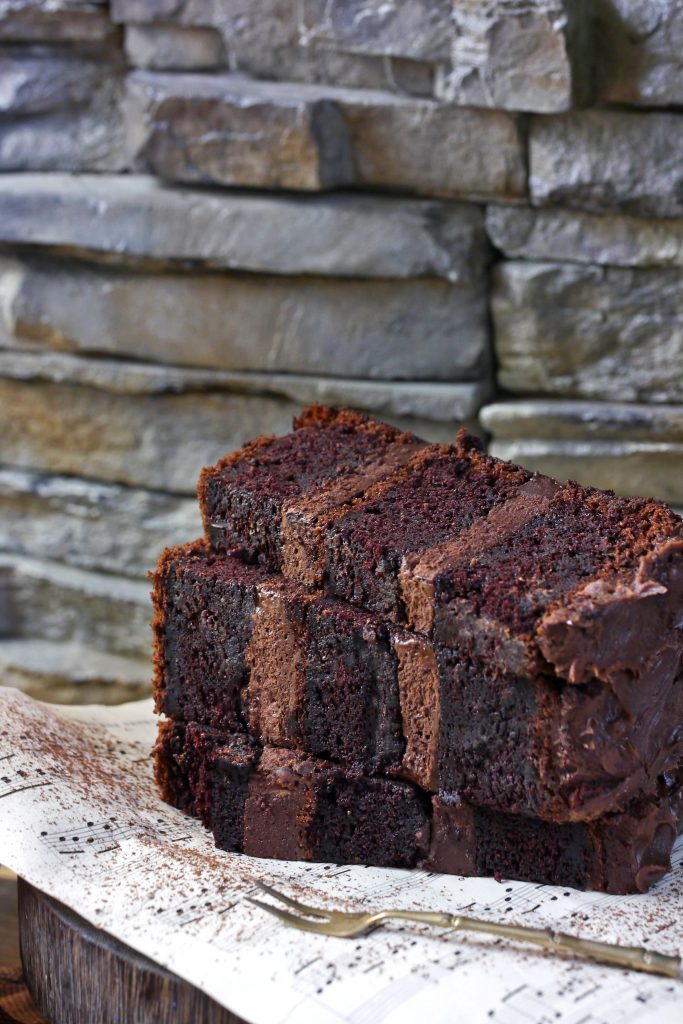 Happy Friday my friends. Today I'm celebrating World Nutella Day. 
There is no way I'm gonna miss the opportunity to create something indulgent using the hazelnut spread, as love for Nutella runs in my family for years.
I was so excited from day one about what to bake for the Nutella day that I literally had dozen of different ideas, from something crazy complex to something super simple. Since I couldn't decide on my own, final say was given to my boys. Without a hesitation they asked me to bake my signature chocolate cake. This time I baked my chocolate cake using Nutella in each element of the cake. There is Nutella in cake batter, Nutella in chocolate frosting, and there's even Nutella in the ganache.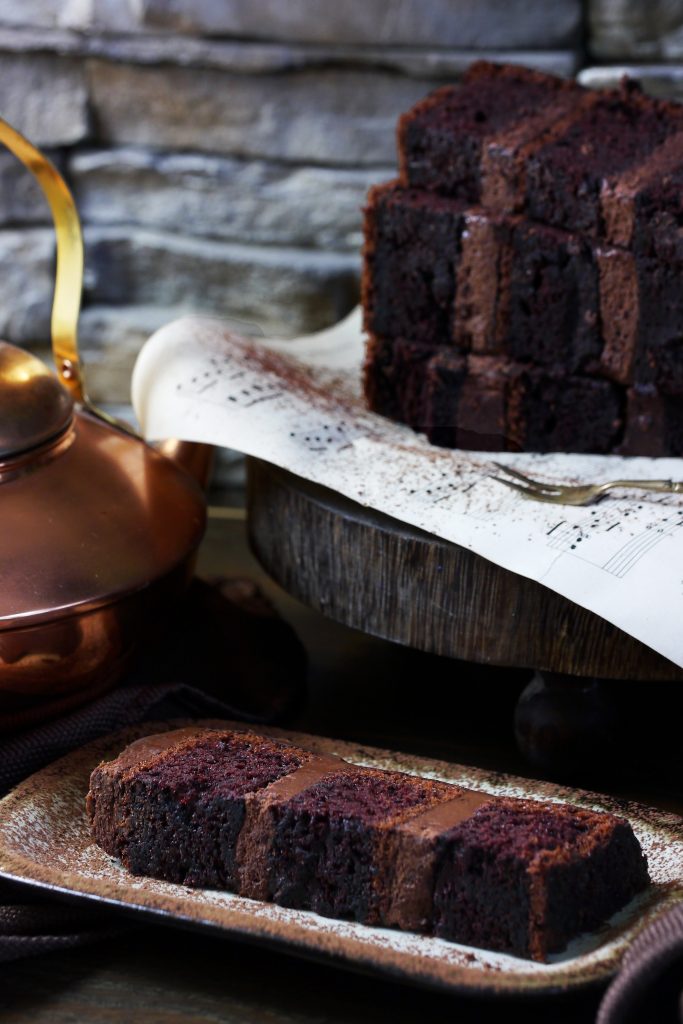 I'm sharing my recipe for a Chocolate and Nutella frosting today, it's absolutely delicious with a hint of hazelnut, it's rich, it's stable so it can be used both as a frosting and icing .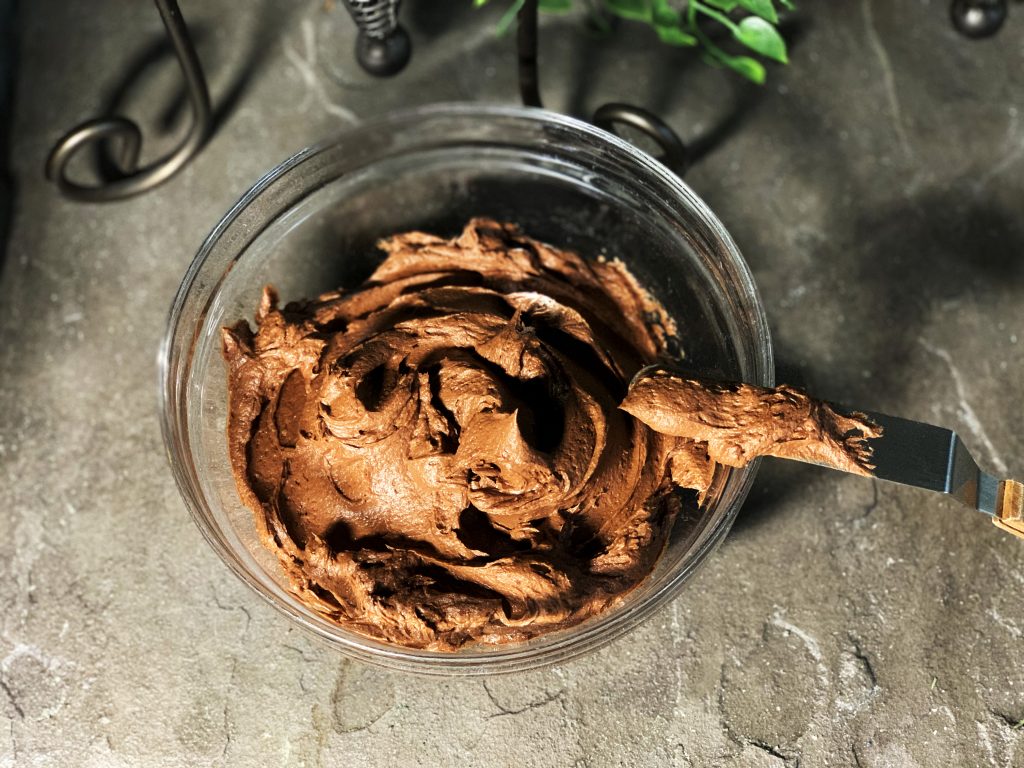 I really wanted to show the Nutella cake in all its beauty, I wanted to show its richness, creaminess and decadence and that's why I've decided to show what's actually hidden inside the cake when it's cut into slices. I hope you'll love these photos and see this Nutella cake in all its beauty.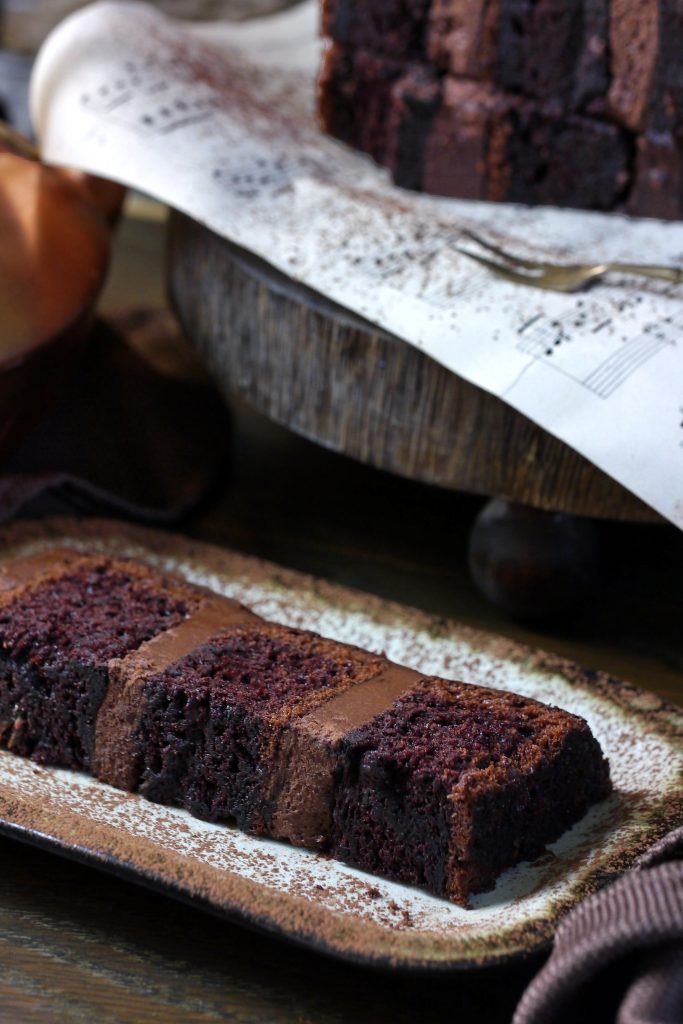 Chocolate and Nutella frosting

Notes
This recipe makes enough frosting to generously frost a 6 or 7 inch cake.

Ingredients
200g salted butter
200g powdered sugar sifted
70g cocoa powder sifted
150g Nutella
2-5 tbsp whipping cream
Instructions
Whip softened salted butter on high speed with a paddle attachment until it's light and airy. Scrape sides of the bowl if needed. it should take about 3-5 minutes.
Change mixer speed to lower setting and slowly add sifted powdered sugar and cocoa powder. Mix until fully incorporated.
Add Nutella and whip on medium high for another 2-3 minutes until airy and light. Make sure to scrape sides of the mixing bowl if needed.
If you need lighter, more soft frosting add whipping cream, adding one table spoon at a time, mix well after each addition until you reach a desired consistency.
© 2023 Copyright Olga\'s Confections