"I have this theory that chocolate slows down the aging process…it may not be true but do I dare take the chance"?

It was a national chocolate cake day this Wednesday, did you know ? I always learn about these special occasions much much later , but I still think that the most appropriate thing to post today would be a chocolate cake of course!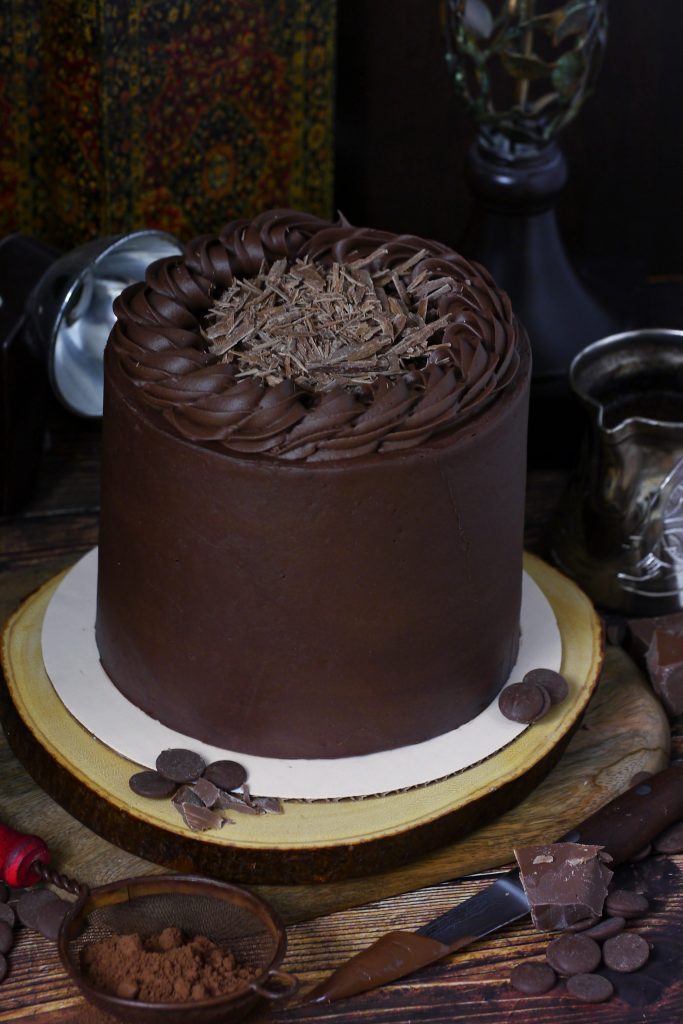 I baked this 6inch cake to order last week – it's 3 layers of fudgey dark chocolate cake with layers of generous creamy dark chocolate cream cheese frosting . This cake is my family's favourite and it makes me so happy that many people who tried this cake share the love for this decadent, very chocolatey cake.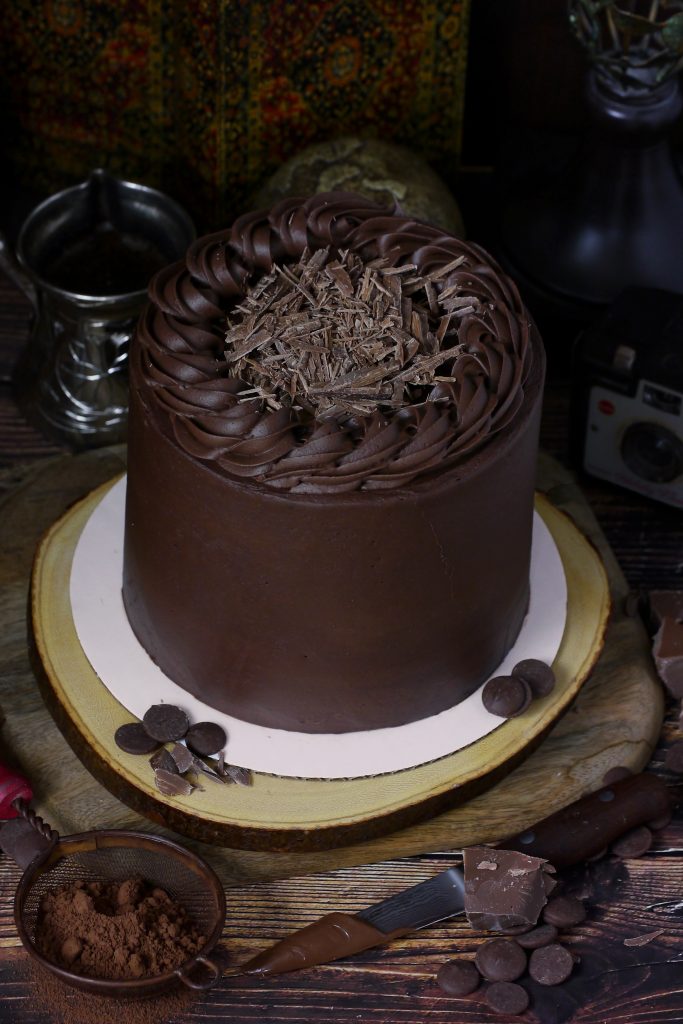 Have a wonderful weekend my friends. Eat more chocolate, stay young and be happy!