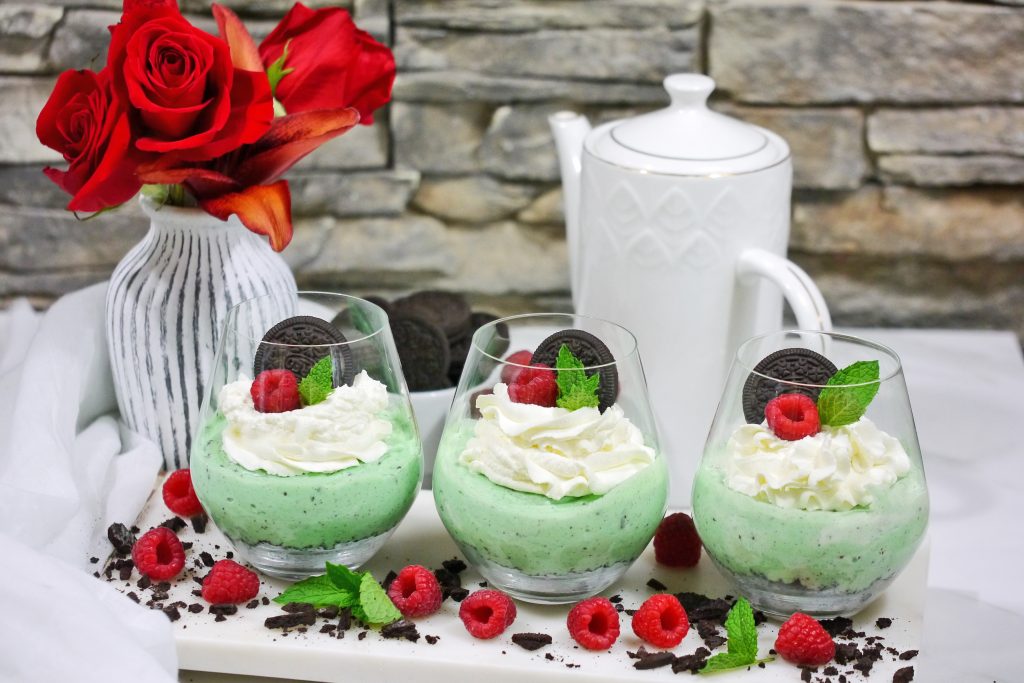 I've managedto successfully grow a few herbs this year and I'm proud of it. Might sound silly but after few years of total failure to produce something I totally ditched that idea, I couldn't even grow a weed! 😆 This time is different. I have lots of sage and a few varieties of mint!
Growing mint is rewarding because it has that fresh memorable smell and the perfectly beautiful green leaves, but what to make with it?
I thought that a no-bake chocolate mint cheesecake would be the best dessert to highlight the star of my herb garden😆
Oh boy, it was totally worth it! Imagine creamy light mousse with bits of chocolate, just the right amount of refreshing mint flavour, followed by the sweet crunch of tasty Oreo cookie base. A dessert that we will look forward to having over and over again.