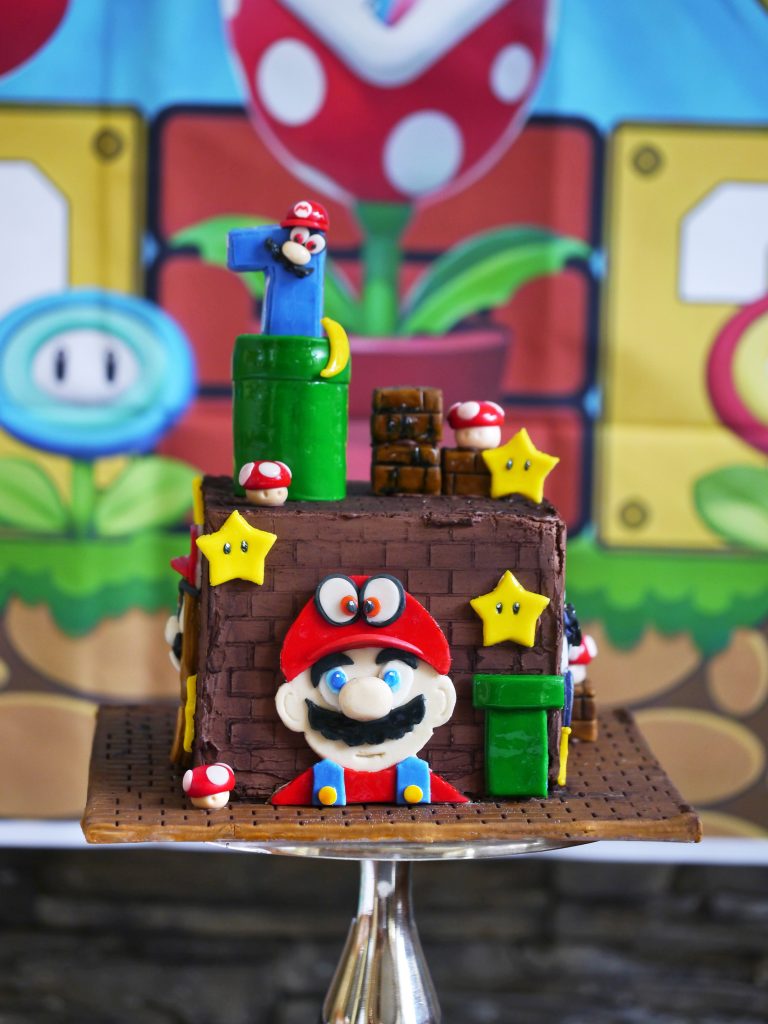 Happy 7th Birthday to our smart, hilarious, sweet, intelligent, curious, witty Eric. You love asking hundreds questions a day, you make hilarious jokes, you push limits with your food pickiness, you warm my heart and make us all laugh, you are a thinker and your imagination is usually running wild,you are incredible! Words can't fully describe how much we all love you.
Eric is a huge Mario fan, this year he wanted a Mario themed birthday and a delicious chocolate Mario cake. He was very particular with his cake design, and asked me to make sure I'll incorporate every single detail he wants to his cake.
Here we have a square chocolate Super Mario cake with handmade fondant decorations. All decorations are edible and made using my homemade fondant. I've used a brick impression mat on a dark chocolate ganache rather than covering the whole cake with the fondant. Watch the reel where I show all sides of this cake.
Even though there's a few Imperfections, Eric said he had the best birthday cake ever, and that means more than anything to me.

Happy weekend my dear friends, cheers😊❤️