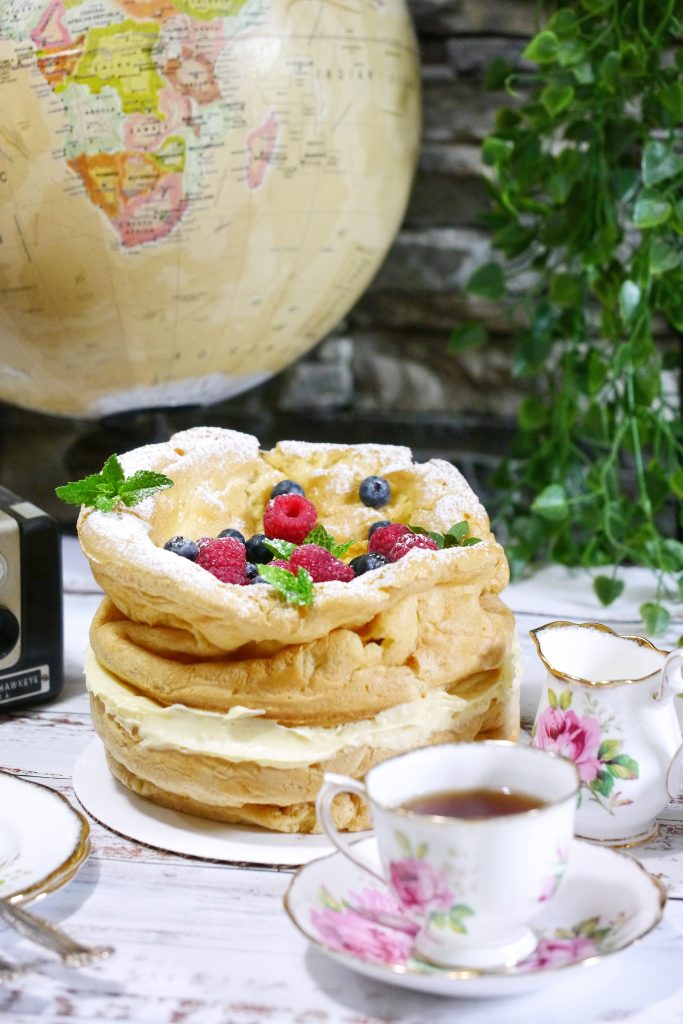 Today I would like to show you an interesting dessert called Karpatka. Named after beautiful Carpathian Mountains or Karpaty in Ukraine because the top of the cake reminds of the mountain peaks.
This cake is a combination of my two favourite things- choux pastry baked in a big cake pan and creamy vanilla custard. Say who wouldn't want to eat a slice of a giant delicious and creamy eclair?😉
For me this cake also holds memories of my childhood and summer time that my family spent in Carpathian Mountains. Those trips to the mountains were my happiest moments from my childhood.
Each time I see the mountains surrounding my home now I feel that connection with a little me.
I hope the food you eat brings back childhood memories as it often does for me!