Have you heard of this trendy cake called an Island or Ocean cake?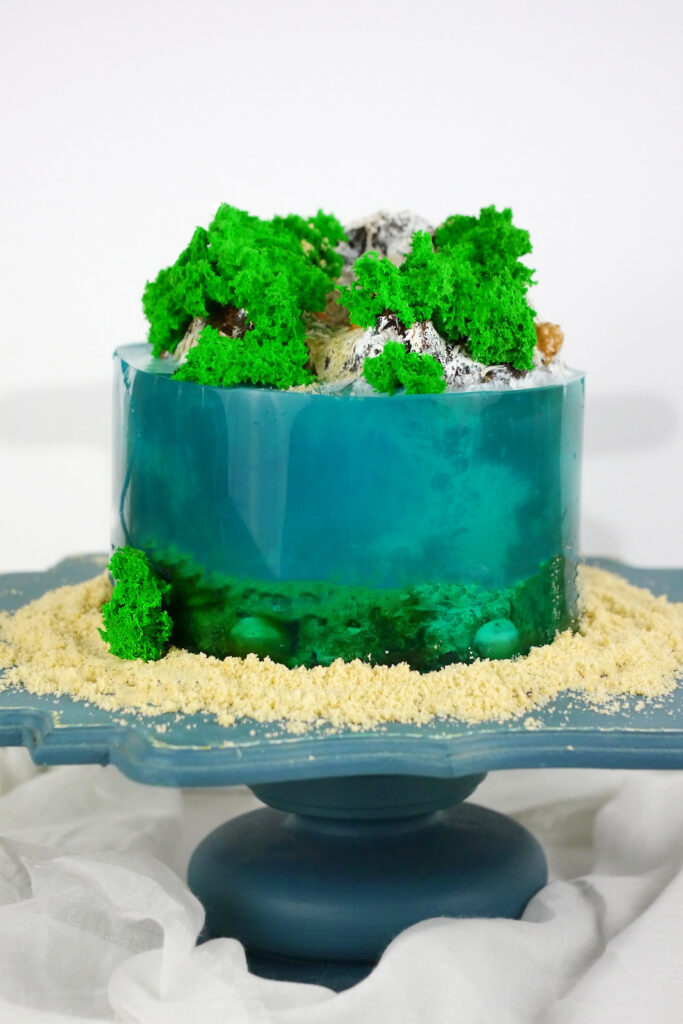 I started seeing it during summer time , and I was totally blown away by the amazing idea and the fabulous realistic look of this cake. What it is – is a cake that is partially covered in jelly that makes it look like an island that is partially submerged in oceanic water. Sounds awesome right?
I decided to test, try and see if it's hard to make, if it tastes great and how practical it is to make a cake covered in jelly.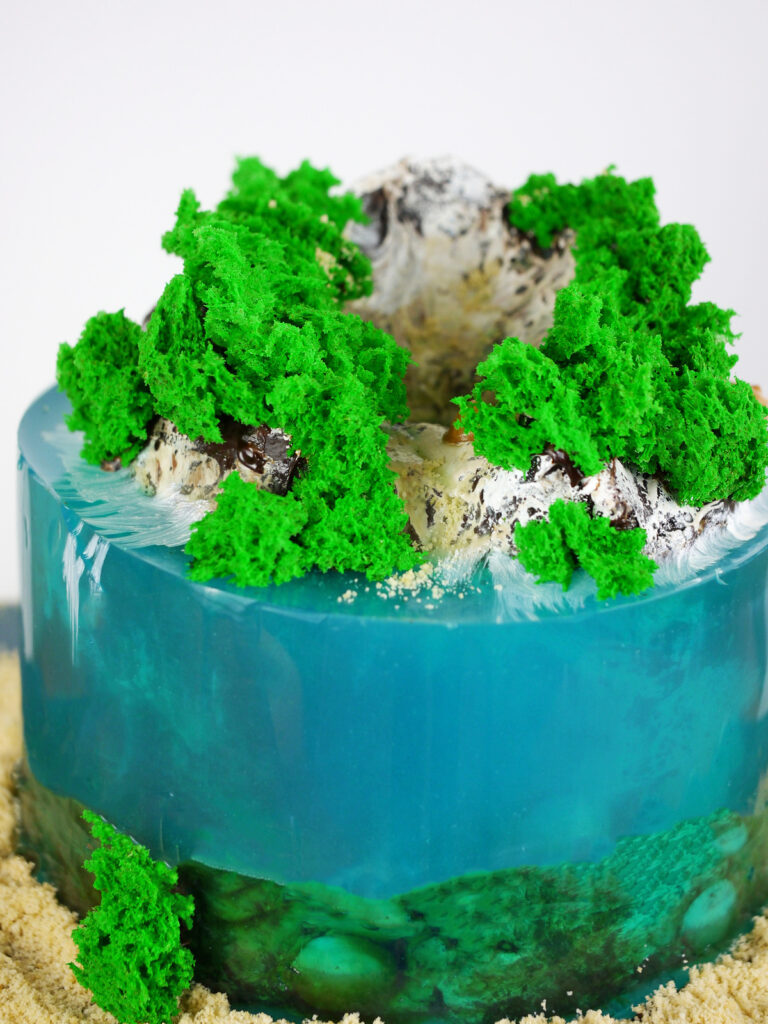 Here I have a small 3 layer spinach cake that I covered with white and dark chocolate ganache. Jelly is made from scratch and coloured with blue food colouring, Cake was well chilled before I started pouring the jelly. That's where the trickiest part was! No matter how good I was insulating the cake ring, jelly was still pouring out. I was so close to giving it up, until my dear husband came to a rescue and brought it a secret weapon- a super heavy duty industrial tape. It took a lot of patience to reseal the cake ring, some cursing and crossed fingers but it finally did work!
The conclusion is : I'm not going to say it was "a piece of cake" to make this cake, it took me waaaay longer than I was expecting,  but I'm glad I tried it once. The jelly part was ok, it lacked flavour and sweetness. Cutting was relatively easy, the cake itself wasn't wet from jelly.  The cake has a wow factor and looks really awesome. Would I make it again? I'll have to think very carefully about it haha. 
So what do you guys think about this idea? Yay or nay?