Happy New Year my friends! 🥰🥂🍾🎄❤️🌟🎊I hope this next year will bring all of us more joy, happiness, good health and especially more cheer, and I hope we will be able to meet and hug our far away loved ones soon enough. I know this year was difficult for all, and perhaps very challenging for others. It was a year that needed us all to be strong and grateful for the goodness we all have in us. As a positive person, I'm hopeful and quite sure that 2021 will be a much better year for everyone!🌟🤞🏻♥️


This cake is my last bake of 2020 and this is my first post in 2021. I've made this cake for our New Year's dinner. I was inspired by the beautiful local snowy mountains that we enjoy so much. We love winter and we are making skiing our favourite family activity. Each time we go skiing I can't stop admiring the beauty of the snowy mountains and the gorgeous tall trees covered with snow. This cake represents what we love.
There are traces of snowy mountains on each side of the cake, there's trees covered in snow above the mountains, there's cute snow balls, and delicate snow flakes.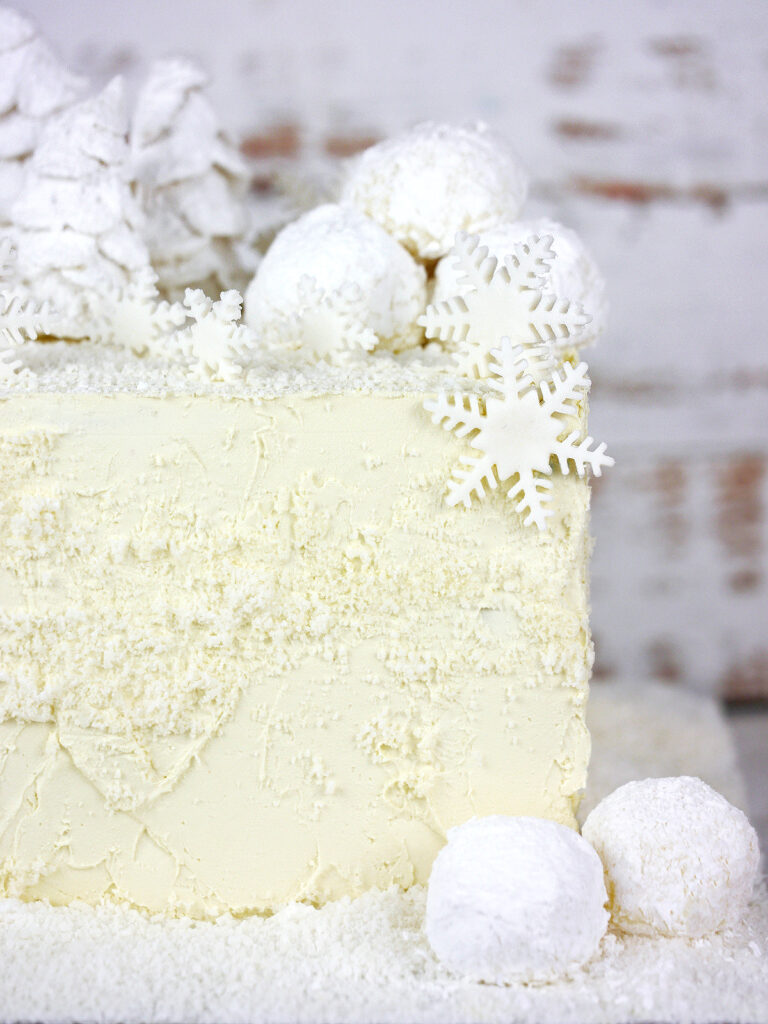 The cake itself is my interpretation of one of my favourite candies — Rafaello candy.
A very soft, airy almond cake, covered in light white chocolate ganache, with layers of delicious whipped coconut white chocolate ganache, crunchy almond, chocolate and coconut brittle that gives a wonderful contrast to a very soft cake.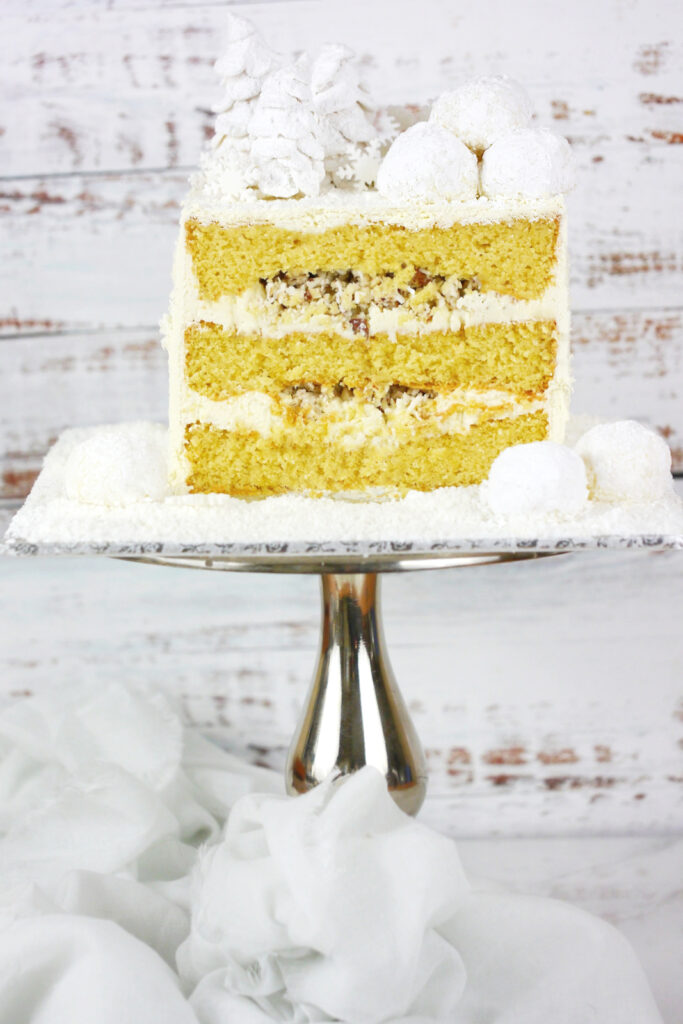 This cake turned out to be a symphony of my favourite flavours, a cake that was a much needed dessert to end a year on a sweet note. 👌🏻😋


So once again — Happy New Year! May everything you wished for come true in the new year.🤞🏻