This post is dedicated to my oldest son Eddie who turned 8 on Sunday.
He is smart and goofy, he has a biggest heart and loves the whole world.
His main goal is to make everyone laugh. Eddie wants to become a scientist and create some incredible machines that would help people tremendously. He loves good food and he loves my desserts. Traditionally my boys request special treats for their birthdays. This year, for his 8th birthday, Eddie requested a robot cake with vanilla and strawberry flavours. 
I was brainstorming about this cake for quite some time, but I couldn't really visualize it. I viewed what seems like a hundred robot themed cakes for an inspiration. Until one day I just sat down to try making a robot figurine and while I was building it, I finally figured out how the whole cake would look like. 

This cake is a Japanese vanilla sponge cake, with light white chocolate frosting, layered with strawberry confit ( I could've used a bit more strawberry filling but I was worried about it sliding).
Cake is covered with white chocolate ganache, I made this cake look like a concrete slab, just look at some close up photos and look at the cool looking texture of the cake! I added some "rust" and "moss" on the sides to make it look older and more realistic. This cake is a steam punk inspired, with its golden, bronze  and silver colours, gears, clocks and other little details.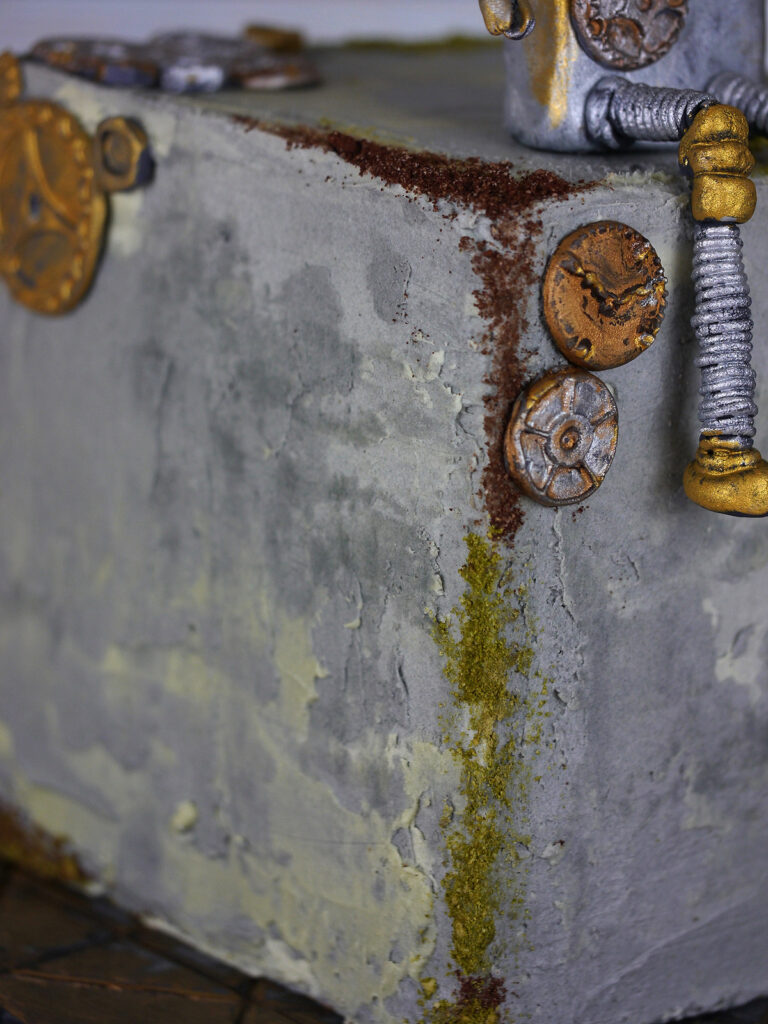 The robot is completely edible, he was injured in a battle,and was left with a crack on its shoulder ( was it done intentionally- let's just say "Yes" )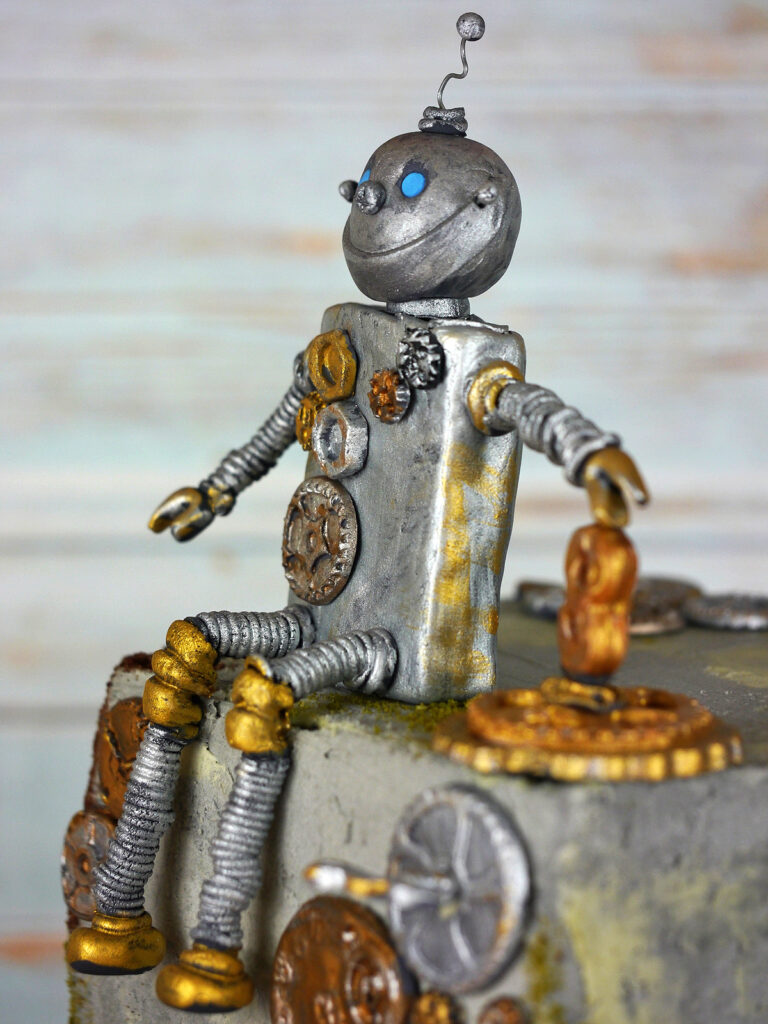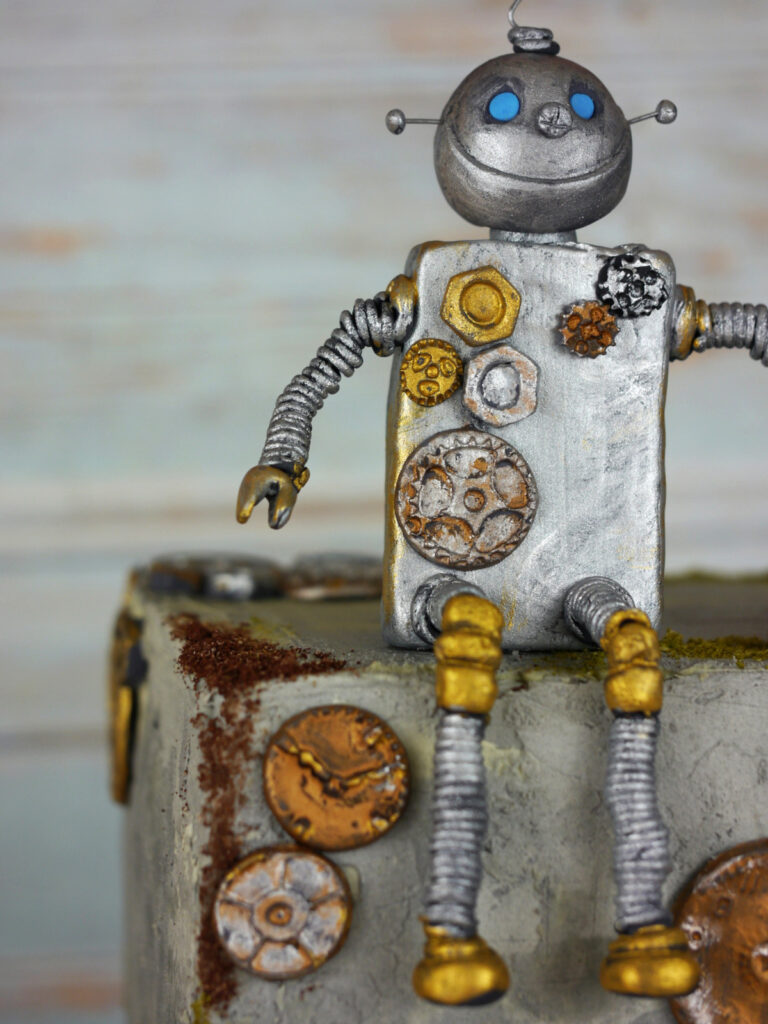 Happy Birthday, sweetheart, you are growing to become such a wonderful person! We love you so much!