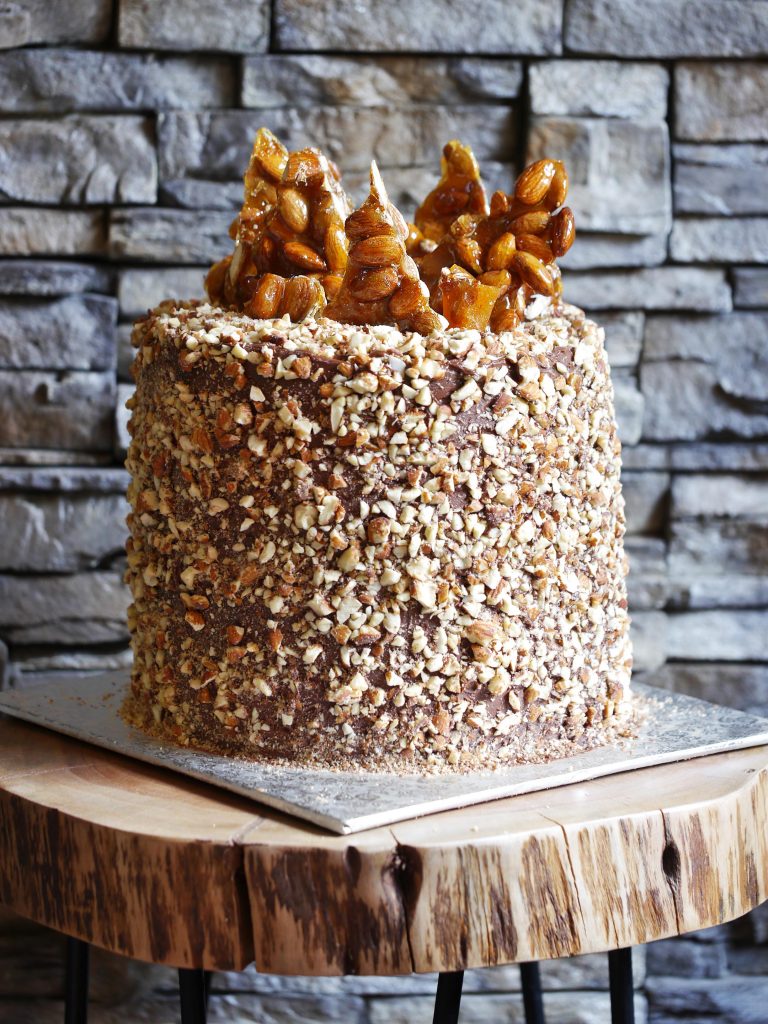 Happy Tuesday friends.
I'm late with posting a Father's Day content, but I don't think one can be late saying congratulations to all the amazing men in our lives we call dad/father. I hope you fellas had a wonderful day and felt very special! I just wish my daddy wasn't so far away, so I could give him a biggest hug and tell him personally how much I love, appreciate and care about him.

We had such a wonderful weekend celebrating Father's Day. My wonderful husband is an amazing father to our two boys, and I couldn't be more grateful to have him in our lives! He's a rock, he's a hero and a role model, he is everything to them! He really deserves to be celebrated daily! I made sure this weekend he got all types of special things, from a 10K hike in the morning, to a tasty breakfast, a dinner in a steak house and a special cake, because an awesome celebration requires an awesome dessert.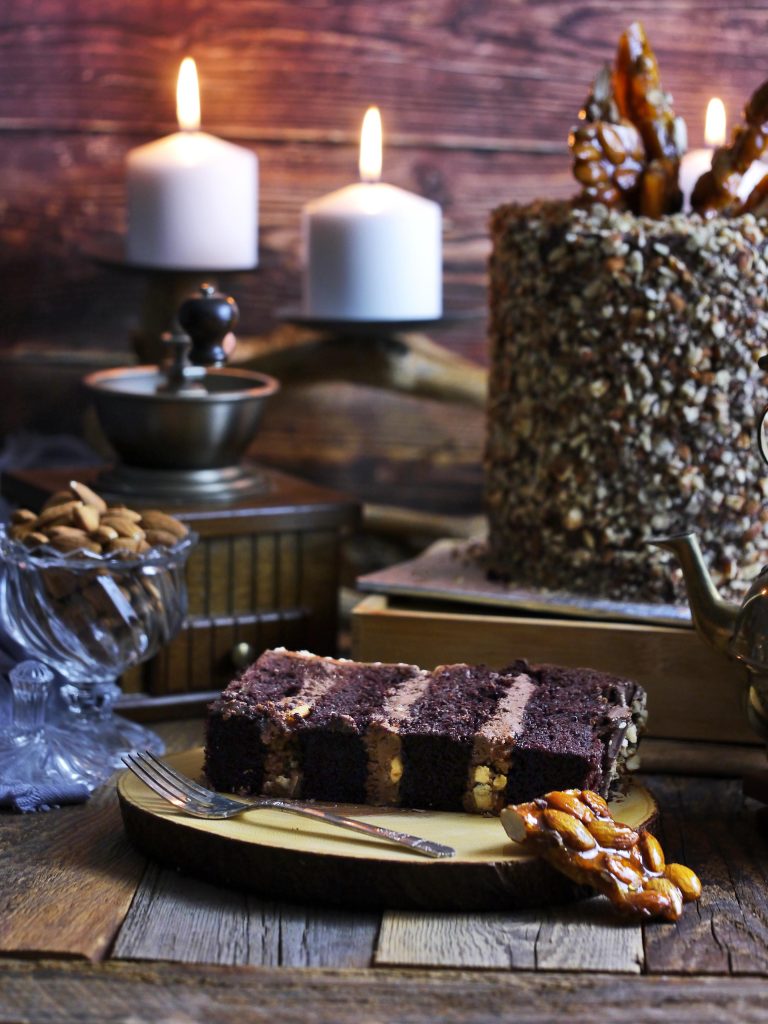 My husband requested a specific cake, he was staying out of carbs for a month and was missing the flavours of his most loved chocolate cake. He asked me to make him a big 4 layer moist chocolate cake, with chocolate frosting and chocolate ganache and crushed caramelized almonds between each layer, cake had to be covered in whipped chocolate ganache, totally covered in toasted crushed almonds and have almond brittle on top as a decoration.
For my amazing husband I can do anything! I thought it would be an overloaded cake, but all the ingredients merry so well together! This is a pure decadent goodness, it has a right amount of sweetness, perfect amount of great Callebaut chocolate and a pleasant tasty crunch from caramelized almonds. He said this cake couldn't have been any better!