Jump to recipe
"Note to self: Eat lots of chocolate when times get rough, and even more when times are great"
My friends, I hope there's more great days in your lives!!!
It's the end of the week, time to indulge in some extra special food, and enjoyable dessert.  I'm here again with my decadent, rich and mouthwatering brownies. I've already posted the recipe before  but I updated the recipe, made it printable and added new photos, i hope you'll enjoy. Believe me, your weekend will become even greater if you have a few pieces of these brownies in each hand 😂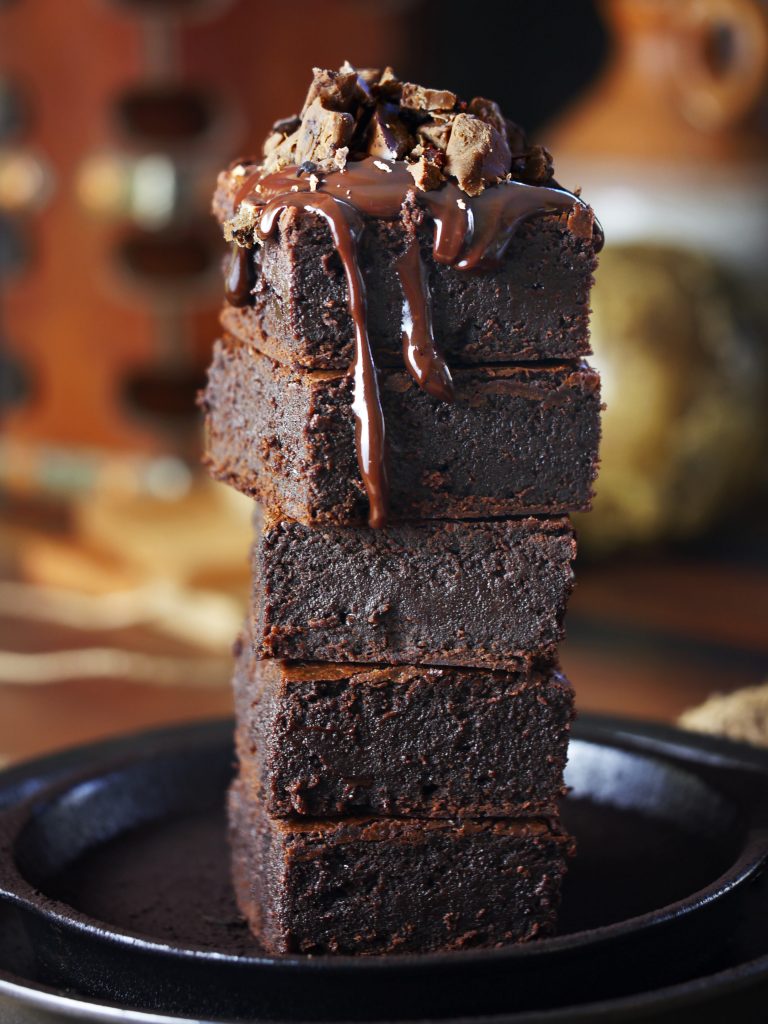 To me these brownies are my guilty pleasure,the obscene chocolate fudgy brownie that blows my mind and satisfies all my sweet cravings after only a first bite.
This dessert will even convert a person with no sweet cravings into an addictive chocoholic.
It's satisfying, it's desirable, it's rich, it has a divine texture, it has an alarming amount of dark chocolate and butter but it's such a sweet delight, you'll eat it all until the last crumb, and then you'll fall on the couch feeling totally full and gladly fast for 2 days afterwards.
If chocolate makes your mouth watering, if you think that chocolate is love , if you believe that there is no such thing as too much chocolate, if you crave luxurious , mind blowing decadent dessert, then you got to try my brownies! I haven't yet met anyone who didn't get addicted to this taste. Find the recipe below and let me know what you think!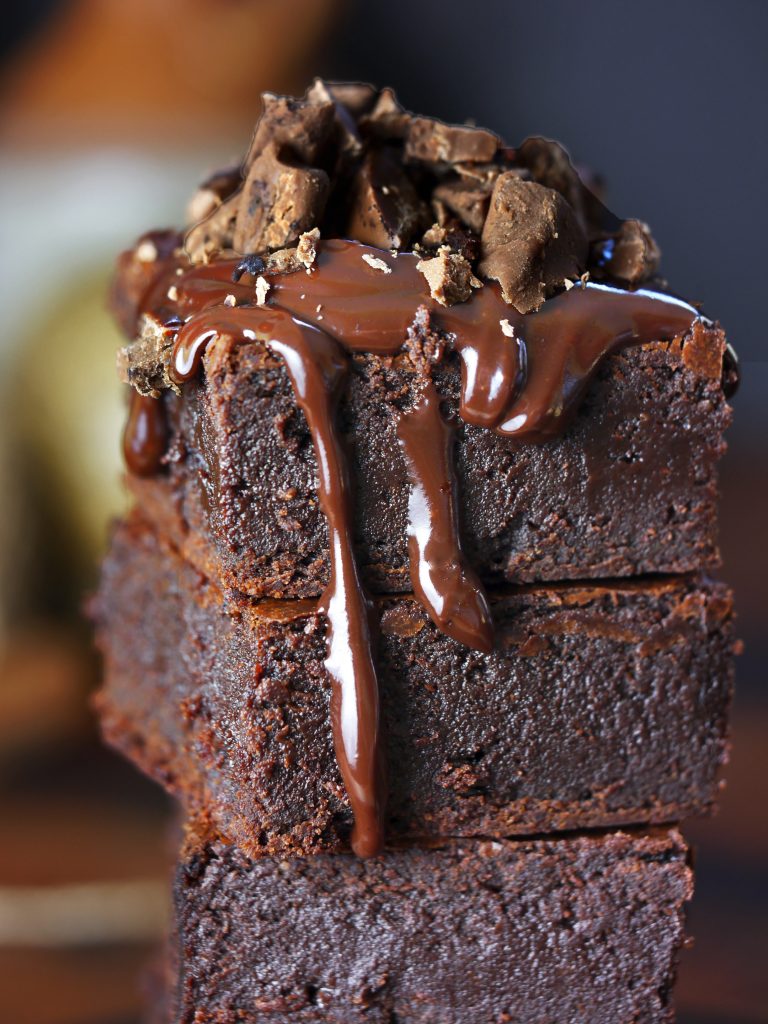 Family's Favourite Brownies

Ingredients
350gr dark chocolate
235grbutter
350gr brown sugar
4 large eggs
2 large egg yolks
160gr all-purpose flour, sifted
6 tbsp cocoa powder, sifted
Instructions
Line a 6×6 inch square cake pan with parchment paper, set aside.
Preheat the oven to 180 degrees C or 360 degrees F.
Add chocolate and butter to a medium size pot and melt on the stove over medium heat. Stir with rubber spatula occasionally until the chocolate is melted, looks smooth and glossy. Don't let it cook heat up too much, take the pot off the heat once chocolate is fully melted.
Once chocolate is melted, add brown sugar. Stir in sugar into the chocolate and butter mix. Let mixture rest and slightly cool off for about 10 minutes, sugar will be slowly dissolving in a meanwhile.
Add eggs one at a time whisking after every addition. Add egg yolks, mix everything well until everything is fully incorporated.
Add sifted flour and cocoa powder. Use rubber spatula to carefully incorporate dry ingredients , try not to stir vigorously, we don't need bubbles in the batter.
Pour the batter into a prepared cake pan and bake at 360degrees F for no longer than 30 minutes.
Once the brownies are baked, let them cool off completely before removing the cake pan.
Cut into equal sized squares (try not to eat half of the batch while cutting) and enjoy!
© 2023 Copyright Olga\'s Confections