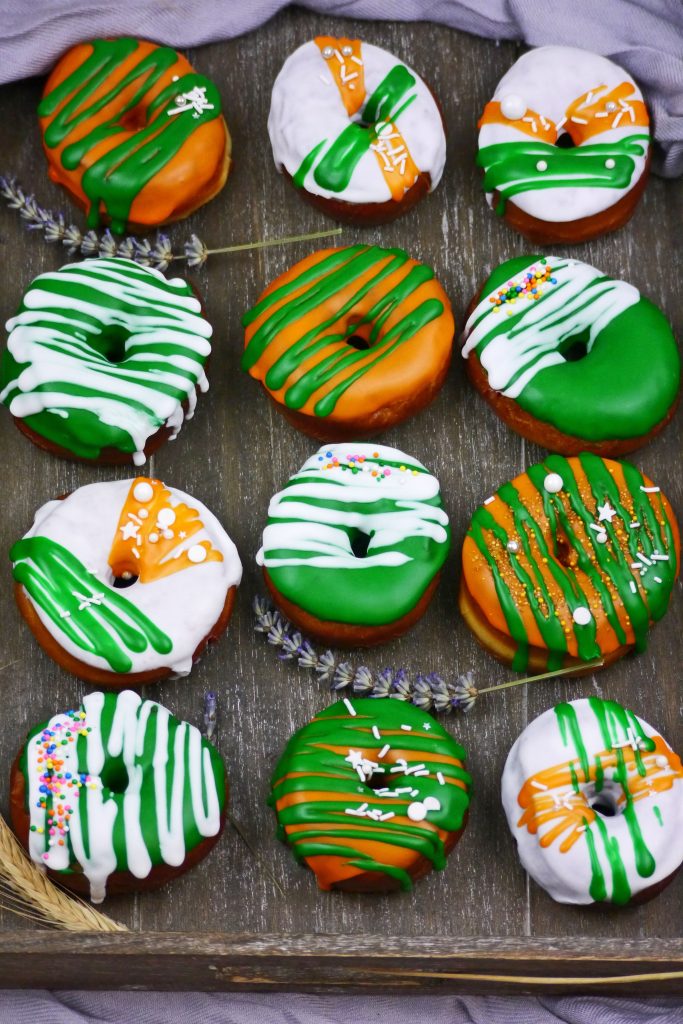 Do you have a certain food or a certain dessert that makes you happy when you eat it? Or you even can have a few favourites, just like me. One of the favourite, very comforting treats that make me absolutely happy are donuts. Soft, chewy, warm, sweet, soaked in a glaze, with or without sprinkles. Sounds dreamy, right?
I don't have donuts often, I don't even buy them often, because let's face it- there is no way I can keep myself away from them. But once in a while my sweet craving wins me over, especially when I see a mind blowing dessert that I can't wait but try.
I saw the donuts made by a wonderful @miss. cookit not too long ago, oh what a temptation that was, especially knowing how scrumptious they can be.
Her recipe will be my "go to" when I'll be making donuts. The dough raised perfect , great texture, dough is not overly sweet, donuts turn out to be very soft, moist!, not super greasy and really really tasty! I won't lie if I tell you that we ate a whole batch within a day!!! And these donuts made me and my boys so so happy.
If you. my dear friends, are looking for a great donut recipe, I would definitely recommend Aian's recipe! It's worth trying, I checked!