Jump to recipe
There's never enough chocolate thought I to myself and made another decadent chocolate treat.Having an unexpectedly busy week I opted for easy but oh so decadent, silky, dreamy and delightful dessert. You don't need to have a special occasion to make truffles, they are in fact are very special already. These phenomenal truffles are made with a little twist, I decided to add cherry filling.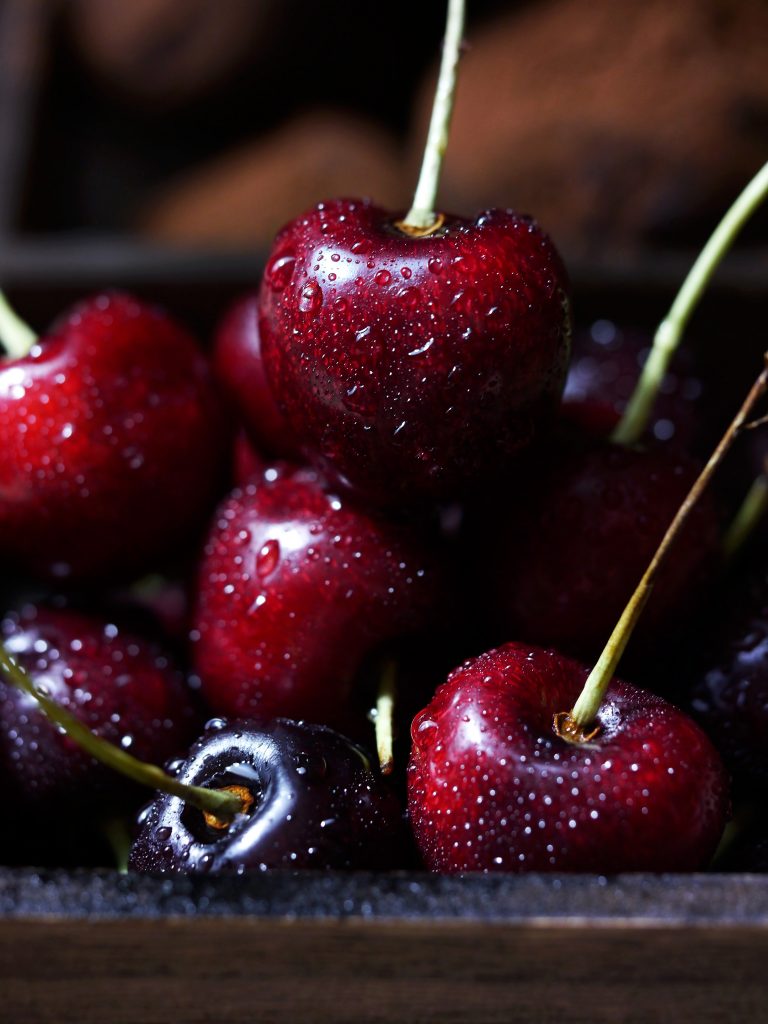 We are in the middle of a cherry season, and incredibly lucky to be surrounded by some beautiful cherry orchards. Each time when the summer comes, we make sure to use the chance and get our tummies full of local fruits, so why not to use the beautiful cherries that are easily available now?! Would you like to learn how to make these indulgent treats using juts a handful of ingredients ? Check out the recipe below.
Dark chocolate truffles with cherry filling.

Ingredients
Good quality Dark chocolate 300g
Whipping cream 260g
Butter 70g
Cherries pitted 50g
Cocoa powder for dusting 50g
Instructions
In a medium size pot bring whipping cream to simmer but don't boil. Pour hot whipping cream over the chocolate and let it sit for a minute or two until the chocolate is melted. Mix the melted chocolate with a spatula until smooth and there's no unmelted chocolate left. Add soft butter, and mix well again, until the chocolate ganache is silky and smooth. As an option use immersion blender for a faster mixing.
Pour your chocolate ganache in a shallow glass dish and cover with plastic, placing plastic directly on ganache and let it chill in the fridge for at least 6 hrs or overnight.
When ganache is ready, pit cherries and cut them in halves. Pat them dry with paper towel. In a shallow dish sieve cocoa powder and set aside
Once the ganache is properly chilled and set, take it out of the fridge and using a spoon or a smaller scoop, scoop a portion of ganache, add 1 or two cherry halves on top ( depending on the size of the scoop) carefully roll it into the ball making sure the cherries stay inside and generously roll in cocoa powder. Repeat the process until you run out of ganache.
You can use a big tray while you roll the truffles and spread them evenly, making sure there's space between each truffle. Keep the truffles in the fridge, or store them in the freezer in the air tight container. Enjoy!
© 2023 Copyright Olga\'s Confections