Jump to recipe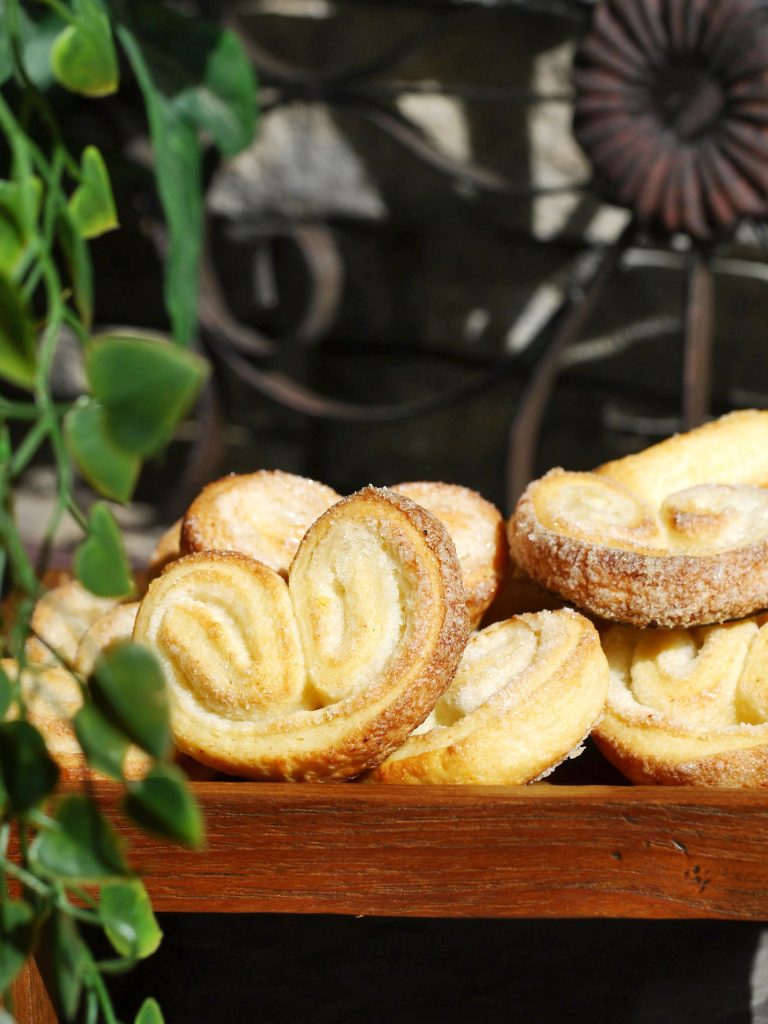 Hello friends, happy Tuesday. Hope everyone is doing well.
It's the last week before my boys are back to school and while they are counting days until next Tuesday and are jumping from joy, this mama here is getting quite emotional. I always miss them so much , house feels empty and weirdly quiet, it usually takes me a good few weeks to adjust to a new schedule. But I am so happy when boys are happy.
My bake of the day is a cottage cheese crispy cookies. They are shaped like famous palmiers but the dough is made with cottage cheese. Cottage cheese dough is one of my favourites, I got the recipe from my mom's cook book and use it often.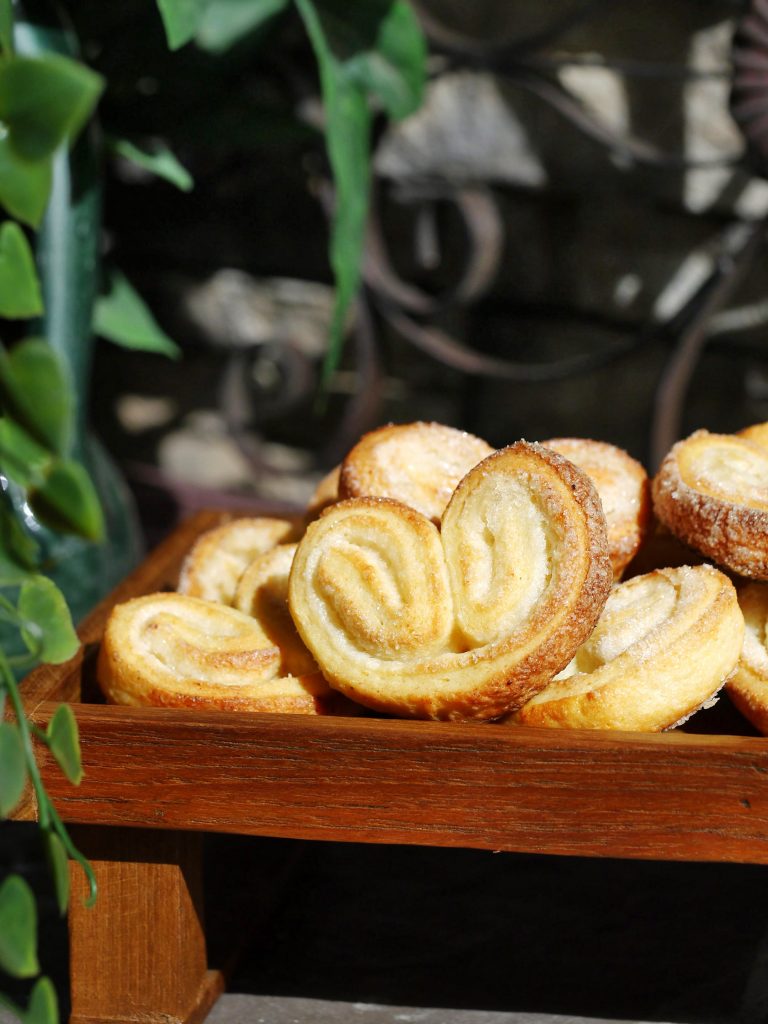 Cottage cheese dough makes these cookies flaky, crispy and very very delicious. They are in fact such a great delicious treat, that when I make them my crew devoured them within hours ☺️🤩
The flavour of the cottage cheese in this dough is not super prominent, you get juts a small hint, but what it gives is that flaky consistency. What I also love about these cookies is that you can regulate the amount of sugar used to make them. We use only a few spoons of sugar for the dough itself, the rest is used while you're shaping the dough. But If you feel like 200 grams of sugar is way to much for this batch, simply add less while shaping the dough.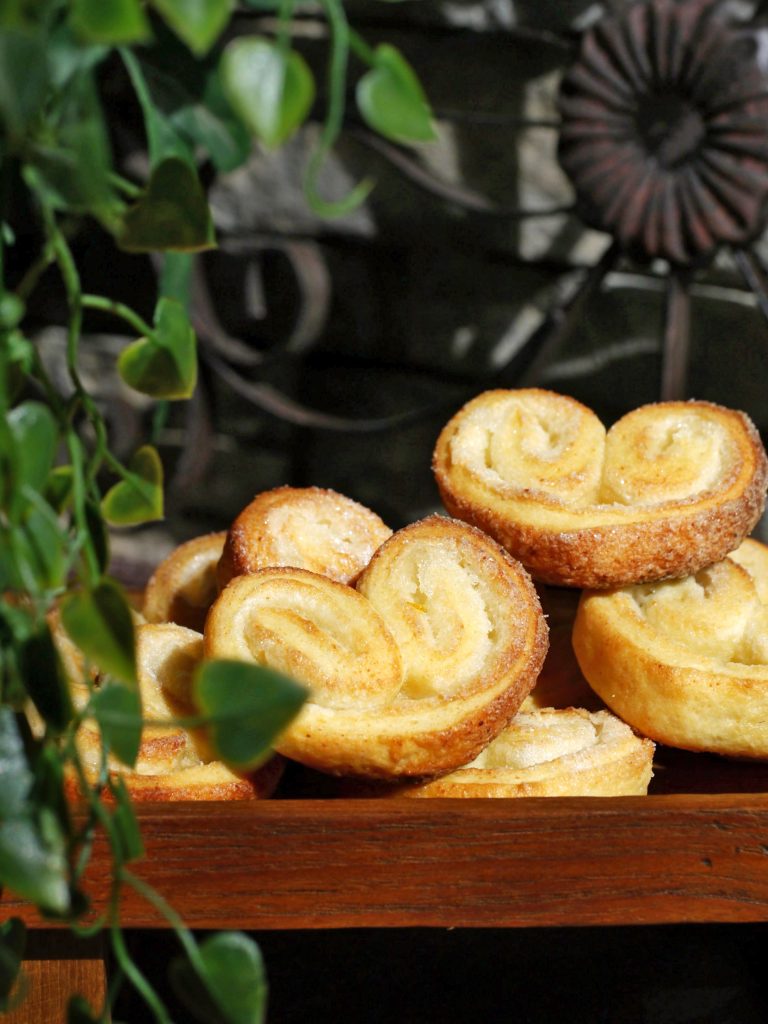 I hope you'll give this recipe a try and these cookies would become your family's favourite. And as always , if you use my recipes please send me photos of your creations , it makes me so happy and proud to see them 😊♥️

Cottage cheese sugar cookies

Ingredients
Cottage cheese 250g
Egg 1
Pinch of salt
Baking powder 6g
Soft butter 150g
Vanilla extract 0.5tsp
Sugar 200g
All purpose flour 300g
Instructions
In a medium size bowl combine cottage cheese, soft butter and a pinch of salt. Add vanilla extract and 2 tsp.of sugar ( we will use the rest of sugar later). Mix all ingredients together until fully combined.
Once the mixture is combined and is smooth, add an egg, sifted all purpose flour and mix well until a soft dough forms. The dough should be smooth, soft and leave a dent if you press on it. Cover the dough and let it rest for 15 minutes on the counter top.
Warm the oven to 400F and line 2 cookie trays with parchment paper, set aside.
Once dough is rested, divide it into 2 parts. Spread sugar on the working table and roll out a square using half of the dough so the sugar underneath incorporates into the dough. Spread more sugar on top. Fold the sides of the dough twice to create a roll (like shown in the photos). Now cut into the strips about a finger wide each, place each cookie on a cookie tray. Once the 1st part of the dough is used, repeat the same steps wit the 2nd part.
When all the cookies are on the cookie trays, sprinkle more sugar on top of cookies and bake for 20 minutes, or until golden brown.
Once baked, let the cookies cool off for 10-15 minutes and enjoy.
© 2023 Copyright Olga\'s Confections