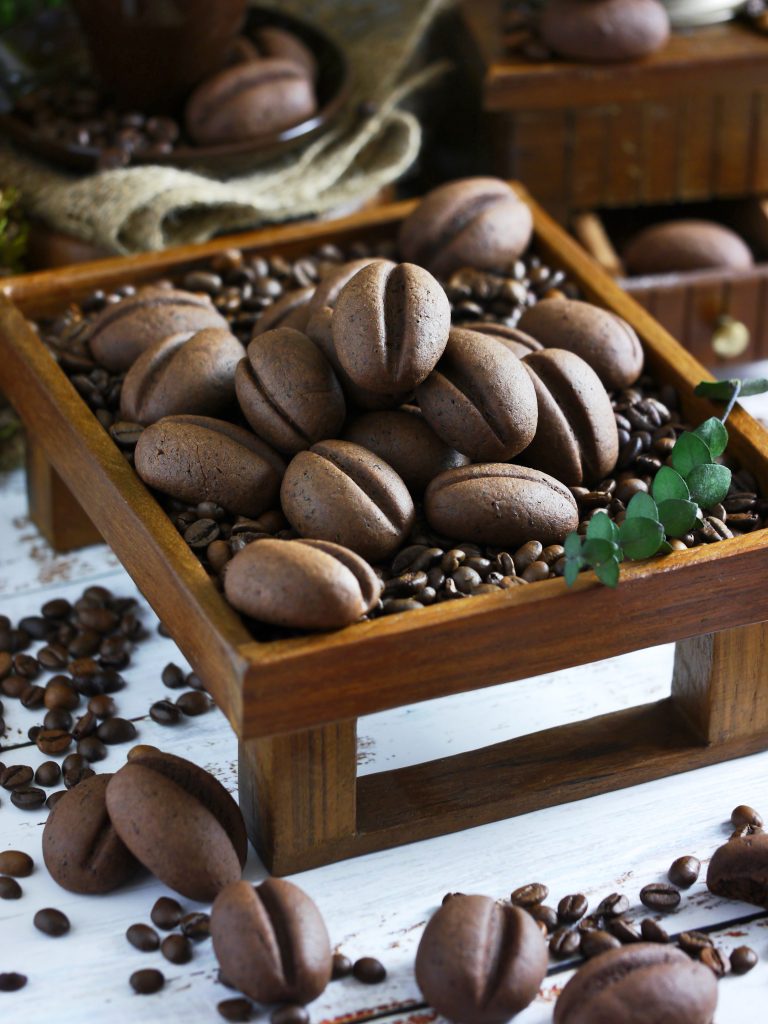 My husband and I are huge coffee drinkers. It might be safe to call it an addiction, but it's a good kind of addiction. Really! Each morning our house fills up with an incredible aroma of freshly ground beans, and while I make breakfast my husband works the magic brewing coffee in our basement coffee station.
Some people have a full bar, we have a complete coffee station. The machines wouldn't fit anywhere else! It took a long time and a few different simpler options before we found our grinder, espresso machine, and even a good source of freshly ground beans. Note: a high quality espresso semi automatic machine is worth it.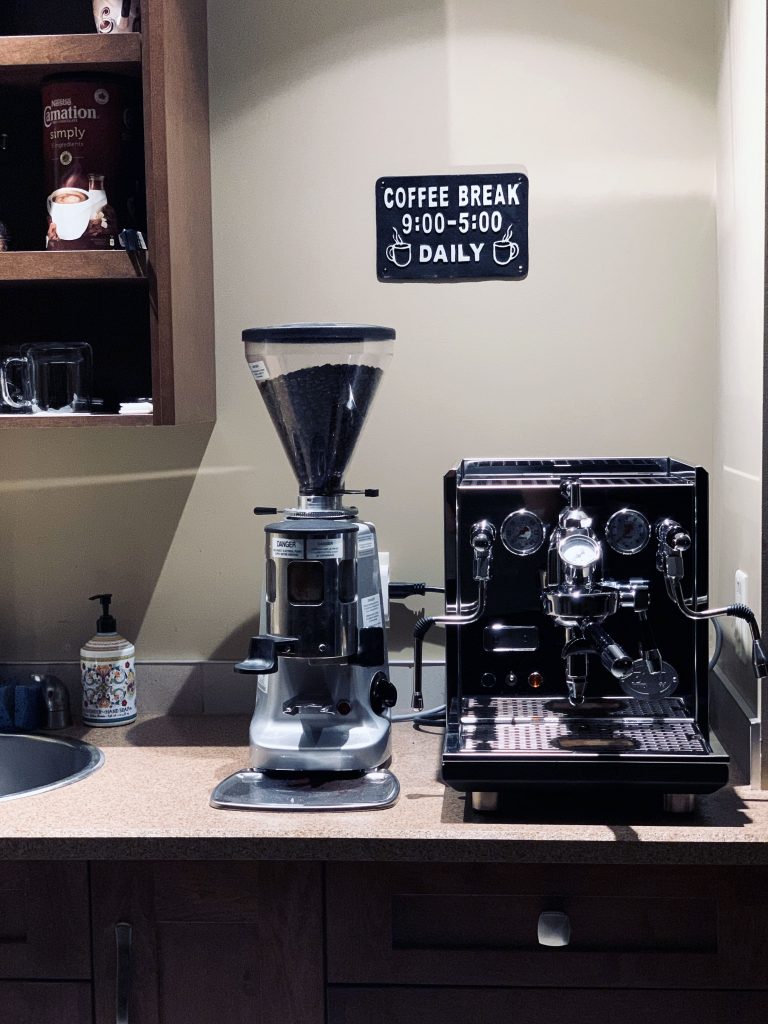 Coffee for us is the first happiness in the morning; it brings a sense of a good start, a little boost of energy, just a delicious comfort. As different as this might be, our craziness about our coffees doesn't seem like too much. 
Inspired by all of that, these cute coffee bean shaped cookies are a great complement to our happy addiction.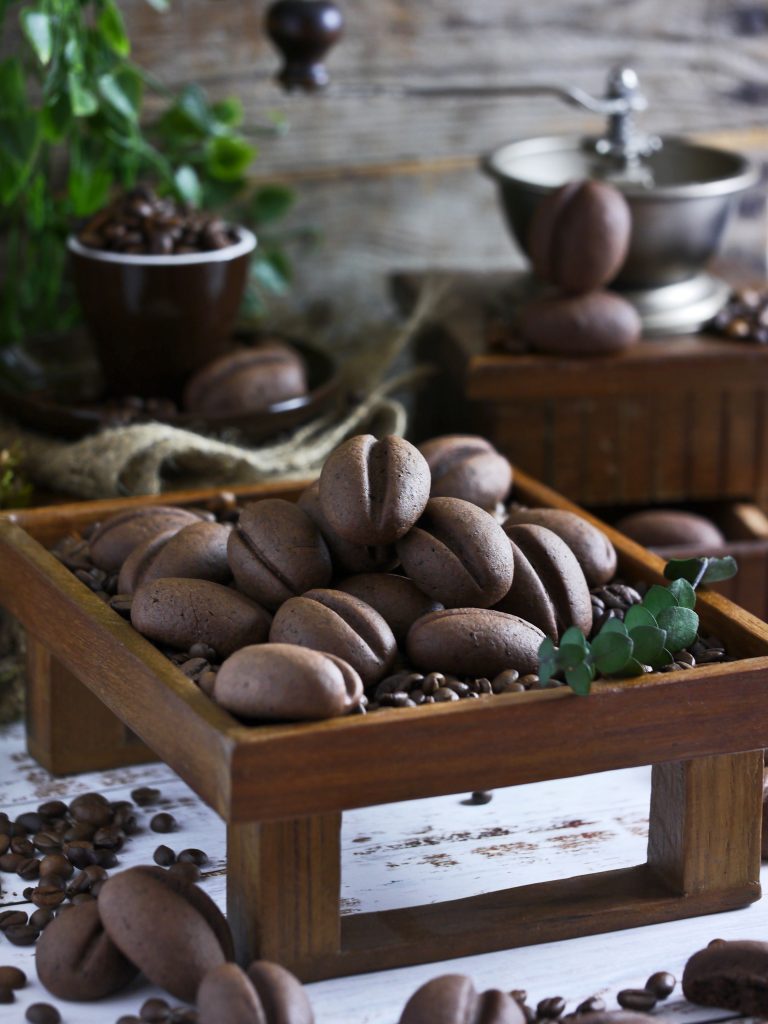 "Dear coffee. I love you. That is all"