Are you celebrating Valentine's Day and exchanging presents, go way overboard to show your love, or do you prefer just little romantic gestures and show your love each day?

My husband and I don't exchange presents but instead we do something lovely and super romantic. One year for example I gave my husband a box full of notes, at least 30 of them, each saying the reasons why I love him, we write love letters and I of course bake something very special and delightful.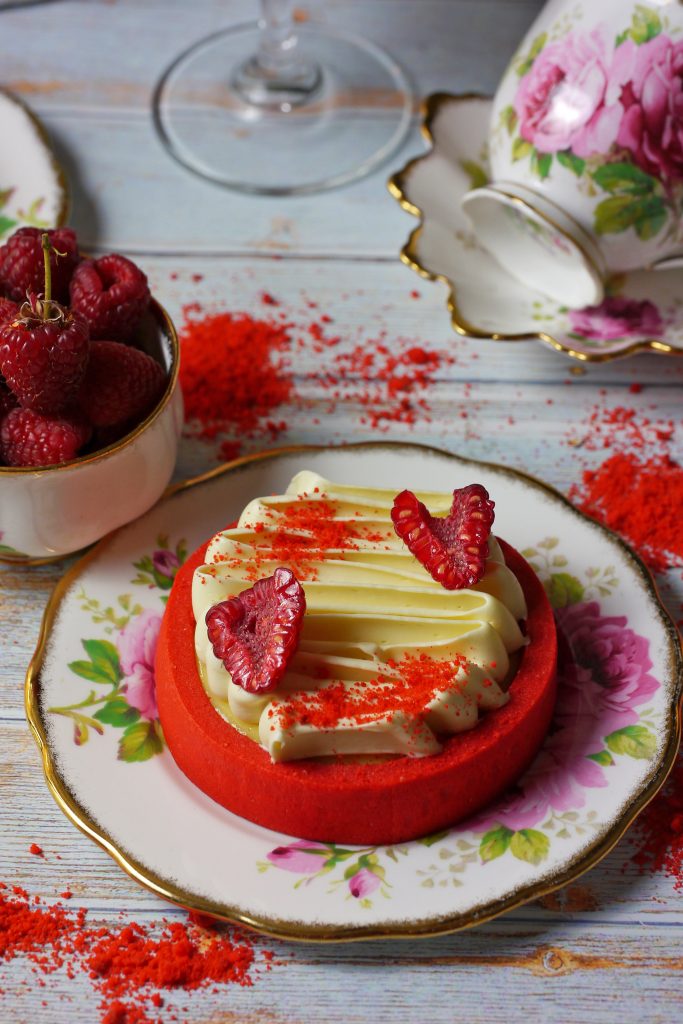 This is my second Valentine's Day dessert that I've baked for my wonderful boys. We all adore lemon tarts, and luckily we all love it extra tart, so I made sure to make it to our liking and mixed both lemon and lime juices for an extra punch. And of course how could I skip one the most romantic ingredient ever – a chocolate? We had to have chocolate in some form in this dessert that's why I topped the tartlets with silky white chocolate ganache, and finished my decoration with raspberries. Funny thing but only after I was going through the photos which I took, I realized that some raspberry halves look like letter V! Well I guess it makes this deserts a bit more special.
All for now. Enjoy your weekend, happy Valentine's Day to all of you! Love and be loved.