Jump to recipe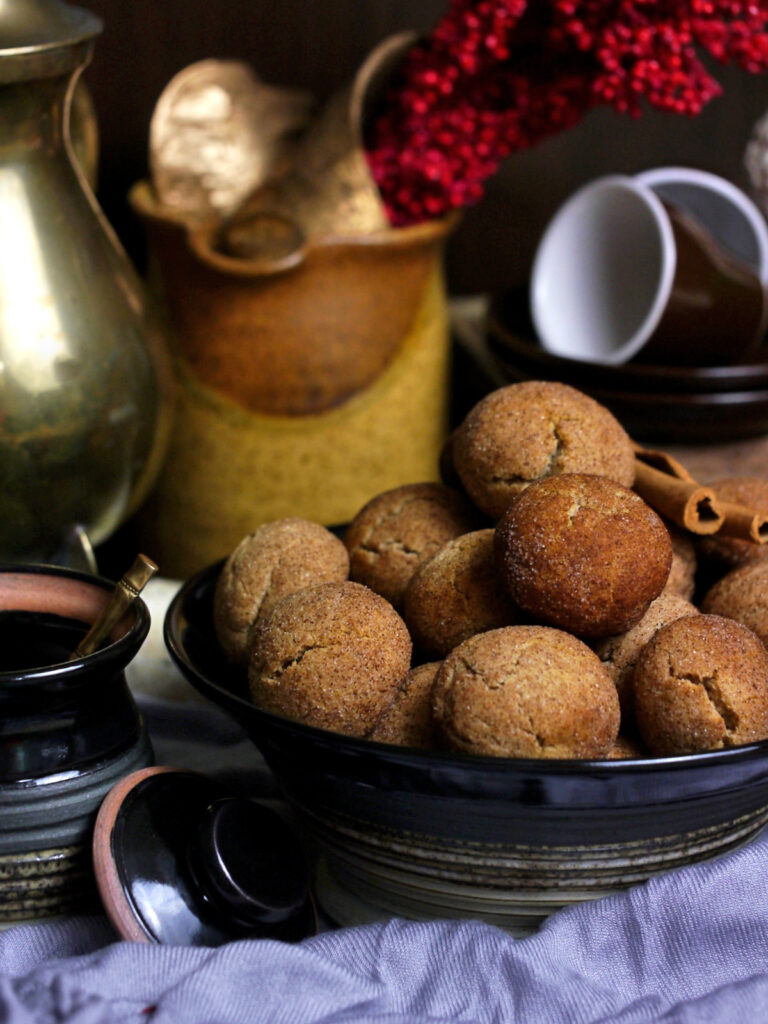 What is your favourite spice? My all time favourite is cinnamon. No other scent triggers so many positive emotions,in my mind it's the most delicious spices of all. The smell of cinnamon triggers so many wonderful, and warm childhood memories.
Some studies suggests that smell of cinnamon can improve your memory, I'm not even going to talk about its many health benefits.
Loving this spice so much , I always look forward to use it in baking. Today I am sharing a recipe of these scrumptious, tasty cookies that are loaded with cinnamon. They are so tasty, crunchy from the outside and soft inside, they are also so easy to make! This is one of those times when waiting for the dough to chill and clean dishes afterwards takes you much longer than actually making these cookies.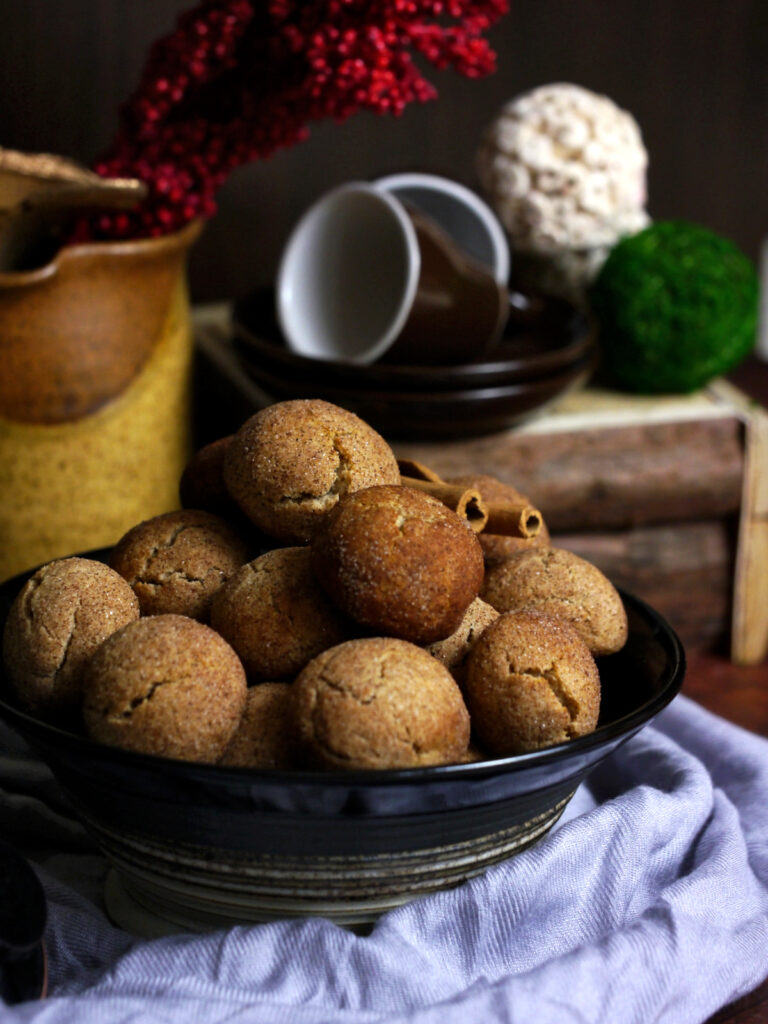 So if you love cinnamon just as much as do, but also if you would like to try a new incredibly easy cookie recipe, look no further, something tells me- you are going to fall in love with them.
Cinammon crinkle cookies

Serving Size
25-30 cookies
Notes
*I like cookies puffy and soft, so I don\\\'t flatten them out. This results in crunchy outside and very soft inside. If you prefer more crunchy cookies, lightly press down on them with the a back of a spoon, after setting  dough balls on a baking tray and then bake.
* You can freeze the dough for up to 3 month! Juts make sure you wrap it tightly in a plastic wrap.

Ingredients
480g All purpose flour
5g Baking powder
225g Sugar +extra 75g for rolling cookies
225g Butter, softened
2 Large eggs at room temperature
15g Cinnamon +extra 10g for rolling cookies
Instructions
Preheat oven to 400 degrees F( 200C)
Whisk together the flour and baking powder together in a medium bowl. Set aside
In a large bowl of a stand mixer fitted with a paddle attachment, beat the softened butter, sugar and cinnamon together on high speed until smooth and creamy, about 2 -3 minutes. Add eggs, one at a time, making sure the mixture is well combined before adding the next one. Beat on medium-high speed until well combined. If needed, scrape the sides of the bowl. Once well combined, add the dry ingredients to the bowl and continue to mix until the dough is not crumbly anymore and formed a ball.
Cover the dough tightly in a plastic wrap and put it in the fridge for about 30 minutes.
Mix extra sugar and extra cinnamon in a bowl deep enough to roll cookies in, and set aside.
Prepare 2 baking trays lined with parchment paper or silicon mat.
Once dough is chilled, take small part of the dough and roll into ball ( I used measuring spoon to make balls the same size). Roll the dough ball in cinnamon-sugar topping and set it on a tray. Repeat until there's no more dough left. I made roughly 32 cookies.
Bake cookies for 10 minutes. The cookies will be very puffy and soft. Don't overcook them! Once cooked, allow cookies to cool on the baking tray for about 10 minutes or so, until you are ready to enjoy them.
© 2023 Copyright Olga\'s Confections