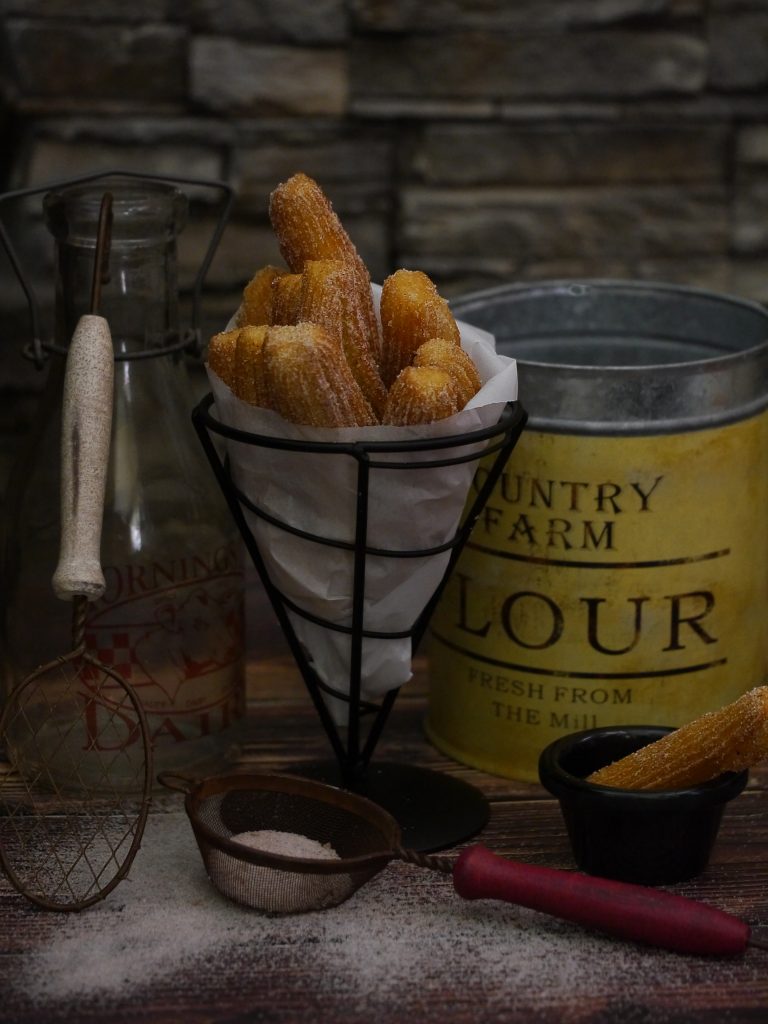 Good morning my friends, let me churro you up!

For those who is not familiar with this delicious treat, the churro is a special dessert made of pastry that is piped into long stick, much like a breadstick, then deep fried until golden brown and coated with sugar and cinnamon. Crispy on the outside but soft on the inside. Best to serve when it's hot and fresh.

Homemade treats are always a huge success, but in all fairness not everything is as good as you might want it to be. In this case, nothing beats a churro when it's freshly made and the very inviting smell of cinnamon is coming from your kitchen.

Fun fact: churro is usually served for breakfast dipped in a hot chocolate or dulce de leche. Can you imagine serving this deliciousness daily for breakfast? It would pretty much feel like a never ending party in your house!

My son, the picky eater, was so inspired by the churros he filled his bowl with all of them after a bite and went off to enjoy his new dessert! Luckily everyone still got their fill, but I've promised to make more the next day.