Jump to recipe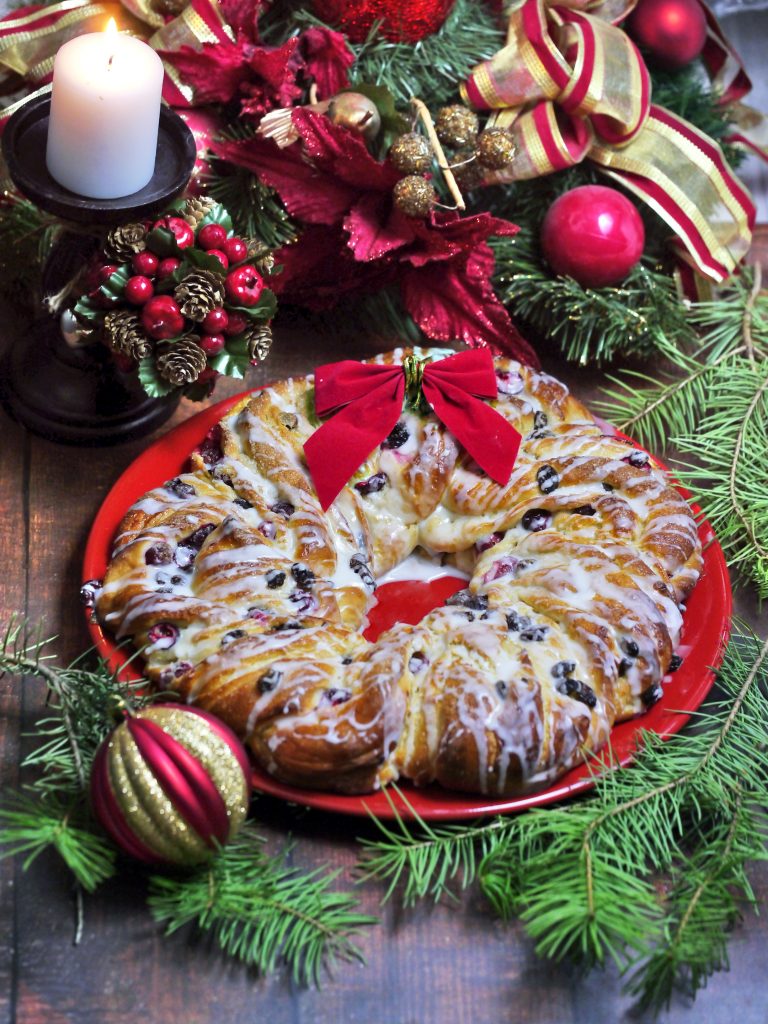 Christmas is just around the corner; my children's level of excitement is growing by the day and we all can hardly wait for the most magical time of the year. Since the kids will be out of school for the holidays, we have a lot of activities planned. We will ski, skate, have movie nights, meet with friends, bake our family favourites, and enjoy great food.
Many of us have special holiday baking traditions and I suggest you add this recipe to your Christmas plans. It's a beautiful Cranberry and Raisin wreath, made even more special using a selection of local and sustainable ingredients from Grainworks in Alberta.
This family-owned business mills all their flours to order, on a traditional stone mill and they do not use any additives, blending agents, nor preservatives. The quality of their products is impeccable, I was very proud to use organic unbleached flour, organic cane sugar and even organic raisins. It was such a joy to use these amazing ingredients which made the result even better than I could have imagined!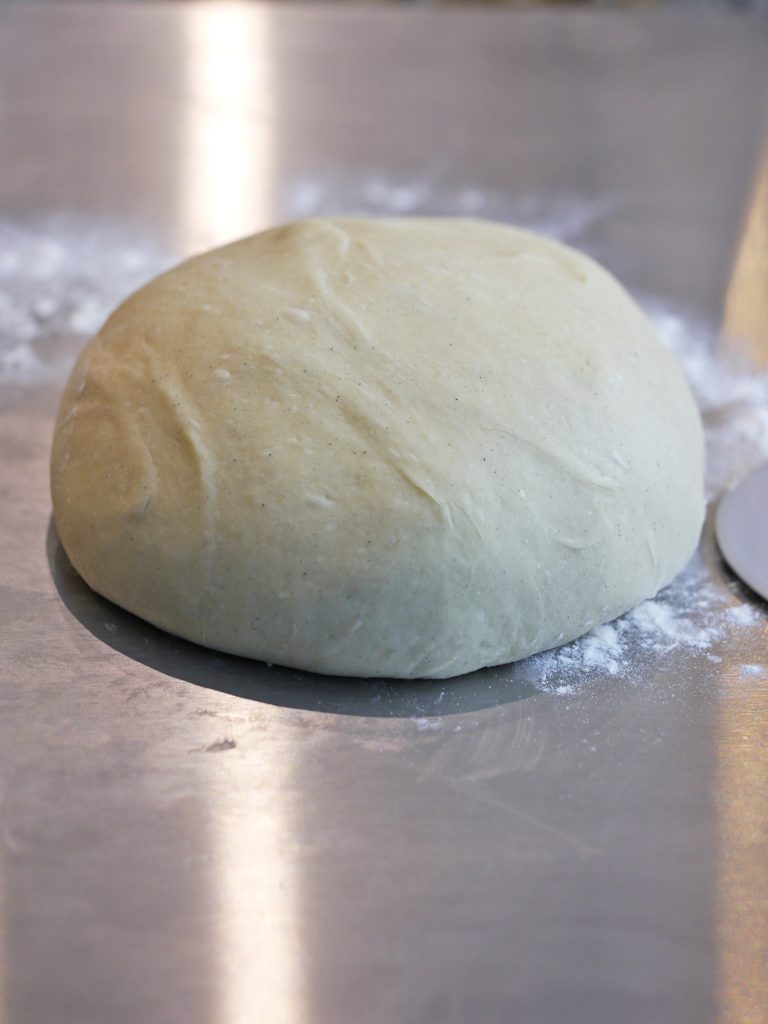 Just imagine a very soft sweet bread that is like a cloud, with a wonderful aroma of fresh bread from the kitchen and imagine your loved one's smiles from ear to ear when they see this irresistible wreath, and then imagine sitting with everyone around the table, pulling this tasty wreath apart and being able to share the taste with everyone at that special moment. This aromatic wreath is everything I'm describing and even more. Believe me when I say that it's very hard to not fall in love with freshly made, soft and festive Christmas Wreath.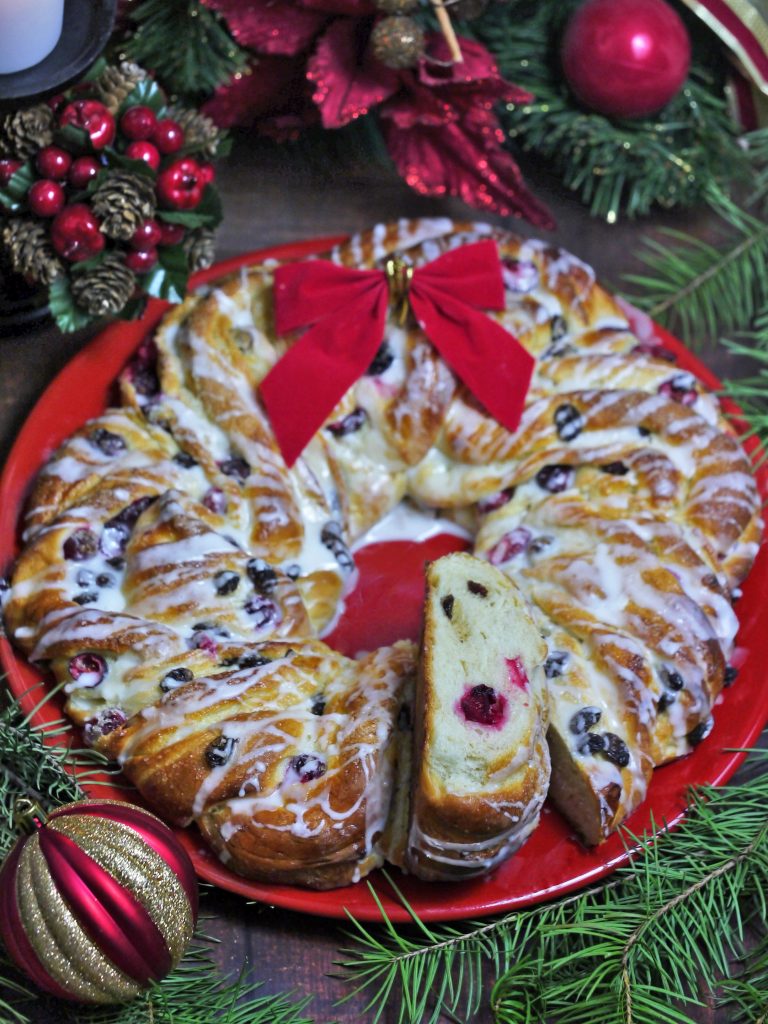 To order from Grainworks, visit their website at https://grainworks.com/
Christmas Cranberry and Raisin wreath

Prep Time
1 hour, 30 minutes
Total Time
1 hour, 50 minutes
Notes
You can cut and serve the wreath while it's still warm, or let it cool completely to room temperature before serving.
Leftovers can be stored in an airtight container at room temperature for about 2 days.

Ingredients
For the dough:
0,5 cup (200ml) milk
1/4 cup (60g)butter
2 1/4 tsp (7g) yeast
1/4 cup(60g ) +2 tsp Grainworks organic cane sugar
3 cups (375g) Grainworks organic unbleached flour
1/4tsp salt
1 tsp ground cardamom
1 egg, beaten
For the filling:
1/4 cup (60g)butter
1/4 cup(60g ) Grainworks organic cane sugar
2.5 cups (250g) fresh cranberries
3/4 cups (100g) Grainworks organic raisins
For the Glaze:
1/2 cup (62g) confectioners (icing) sugar
1 -2 tablespoon milk
1/2 tsp vanilla extract
Instructions
Warm up gently milk and butter over low heat. When the mixture is lukewarm ( around 100 degrees F/ 38 degrees C) add yeast, whisk well to incorporate.
In a bowl of electric mixer add flour, sugar, salt and cardamom, whisk to incorporate. Pour in yeast mixture, and beaten egg. Attach a dough hook and knead for about 6 -8 minutes. NOTE: Add a little flour if you find the dough is too sticky, or add more warm milk if the dough is too dry.
Transfer the dough to a greased bowl, cover with plastic wrap and let rise for 45 minutes in a warm dark place.
To prepare the filling: mix butter and sugar together. Soak raisins in water for 10 minutes ( according with instructions), wash and dry cranberries. Cut them in half if they are too big.
When the dough is ready , punch it down to deflate. Roll into a large rectangle about 1/8 inch ( or 4mm) then spread the sugar and butter filling all over. Spread raisins and cranberries over the dough, press them gently into the dough. Then roll the dough from a long side to form a long log. Slice the log lengthways through the middle. Twist each half around each other and join the ends together to form a wreath.
Cover with plastic wrap and leave to rise in a warm place for 15-20 minutes. Heat the oven to 350 degrees F (180 degrees C).
When the wreath has risen again, brush with beaten egg and sprinkle with 2 tsp sugar. Bake for about 20 minutes or until it turns golden brown. Remove from the oven and allow to cool slightly before glazing.
To prepare the glaze: In a small bowl, whisk together the confectioners sugar, milk and vanilla extract until smooth. Then drizzle the glaze over the wreath.
You can cut and serve the wreath while it's still warm, or let it cool completely to room temperature before serving. Leftovers can be stored in an airtight container at room temperature for about 2 days.
© 2023 Copyright Olga\'s Confections
Watch a video below to see how I form my Christmas Cranberry and Raisin wreath.