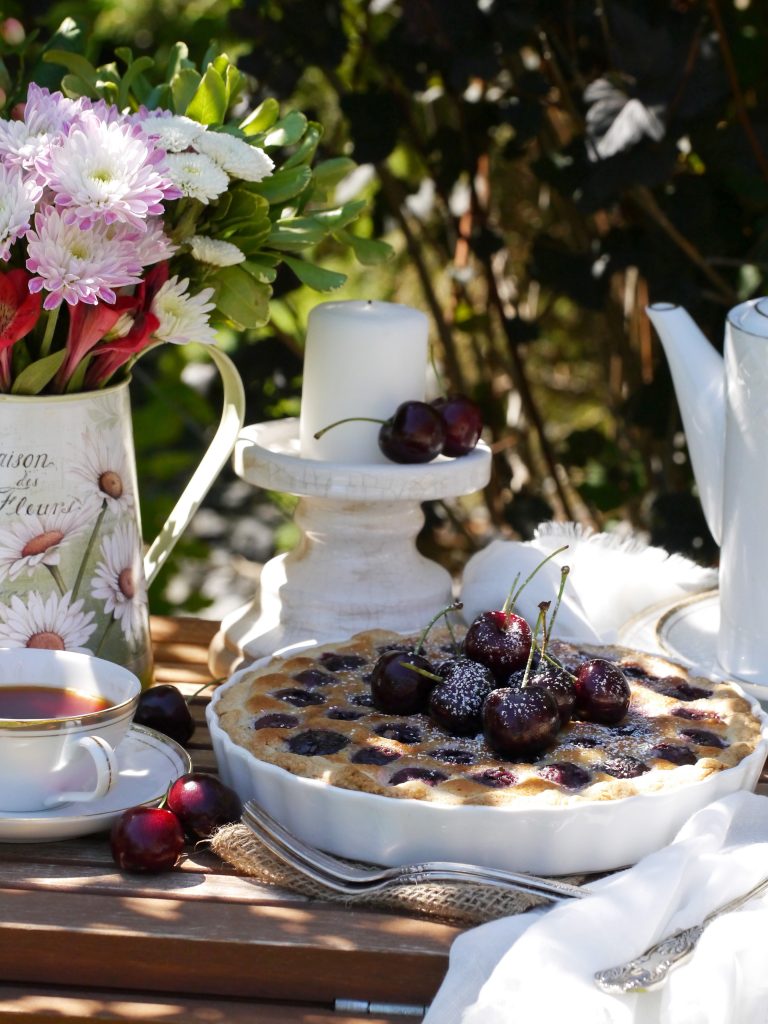 🎶" And we're…
Your backyard friends, the Backyardigans
Together in the backyard again
In the place where we belong"🎶

I call myself and my boys backyardigans, named after a cartoon they used to watch a few years ago.
We live in our backyard this summer, it is comfy, private and so lovely. We splash, tan, eat, play, read, making happy memories and of course taking lots of photos,including photos of my desserts.
Today I would like to show you some of the photos I took during our tea party. And what tea party would that be without a good delicious dessert?

I usually use frangipane with apricot desserts but this time I decided to incorporate it into a cherry dessert, so I baked a cherry and almond frangipane pie. This is a fragrant, flavourful, incredibly soft and very tasty pie that won our hearts, it was love at first bite, a perfect treat for a backyard party.