Jump to recipe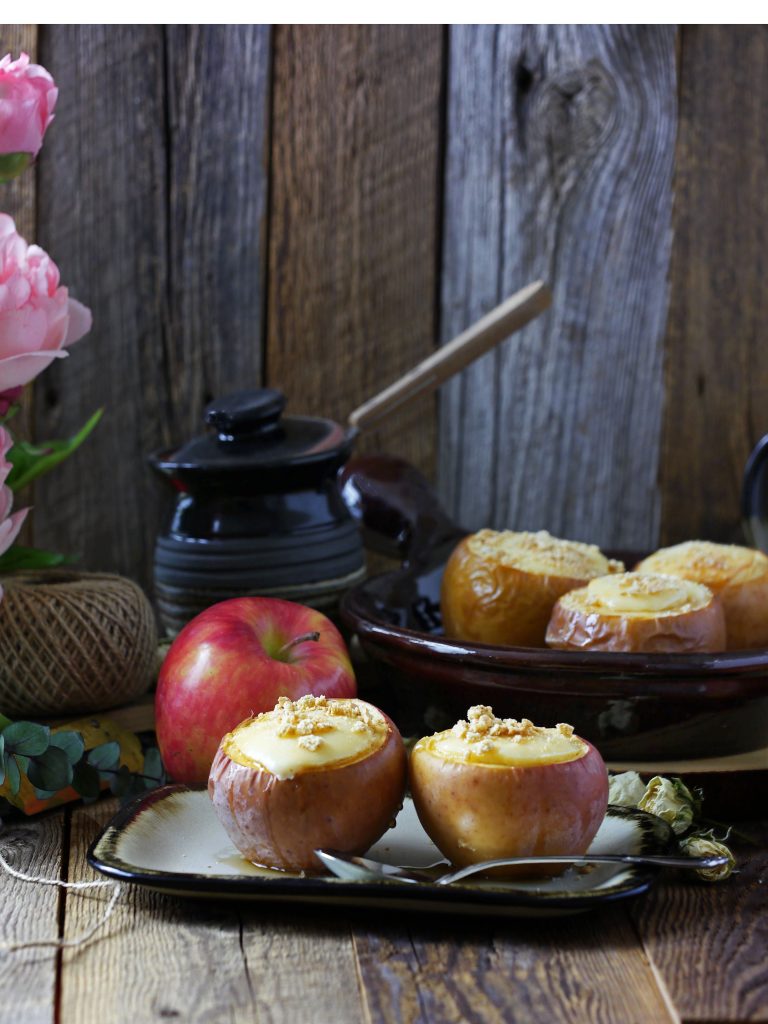 Have you had baked apples before? Of course it might be considered as a great autumn treat, I get that, but when I was a little girl, It was one of my favourite dessert to make at home all year round. Back then I had no idea what a cream cheese is, or graham crackers, I kept it very simple – I was coring and scooping the inside of an apple, sprinkling it with some sugar and cinnamon and was baking it until the apple would become super soft and slightly mushy, that's how I loved it. The smell of a baked apple was so divine, it would fill our apartment with the wonderful aroma of cinnamon, and it felt so cozy, and comfy and homey. I still am a huge devotee when it comes to the apple and cinnamon flavour.I don't even remember the last time I baked an apple.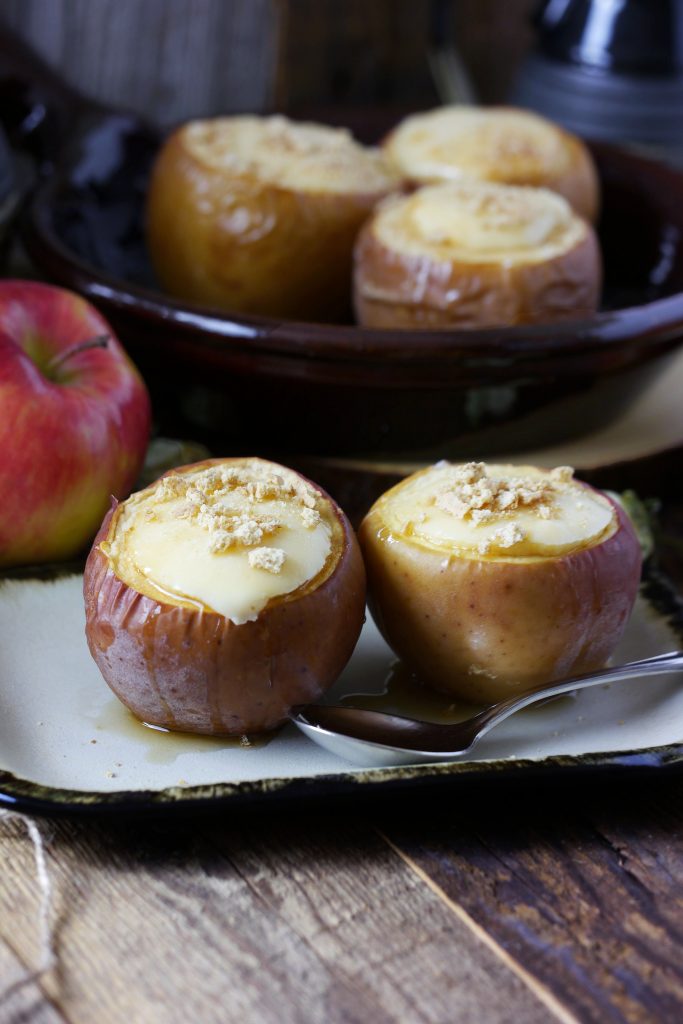 it's been good 15 years at least ( oh man I'm getting so old) 😂 But what a great dessert this is, it's more healthy, depending on what is added to it, and quick and super tasty. And just imagine a combination of a baked apple and cheesecake! Guys, this brings a simple baked apple to a next level of a super awesome treat! If you love cheesecake I can guarantee you'll fall In love with this simple dessert. It would take minutes to get it prepared, But the result won't disappoint,it's a finger licking dessert without a doubt. If you read this, take a brick of cream cheese out of the refrigerator , and while it's getting softened, read the recipe below and get this dessert in the oven. Bake and Enjoy!!!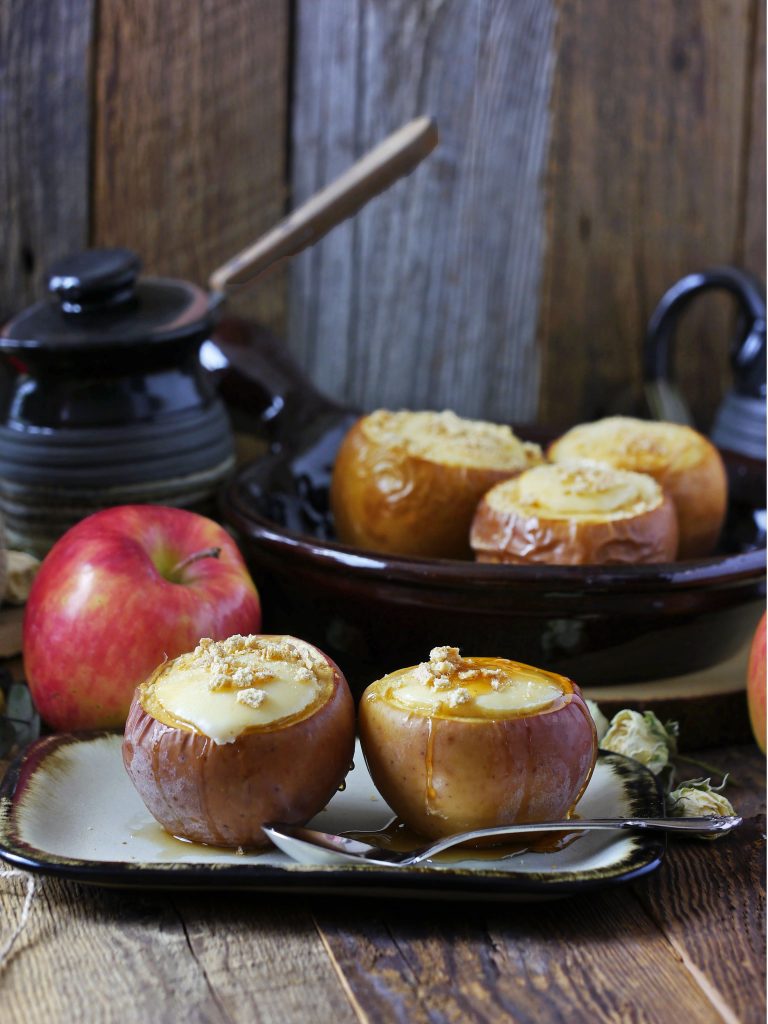 CHEESCAKE STUFFED APPLES

Ingredients
4-5 medium sized apples ( I used ambrosia apples)


1 brick of cream cheese, at a room temperature


1/4 cup sugar


1 teaspoon vanilla


1 egg
Optional :

Cinnamon
2 Graham crackers
Honey
Maple syrup
Instructions
Preheat the oven to 340 degrees F.
Cut the tops of the apples off and scoop out about half of the insides with the small spoon or watermelon scoop. Discard the core and seeds.
In a medium sized bowl whisk together softened cream cheese and sugar until smooth. Mix in egg and vanilla until the mixture is smooth and egg is fully incorporated .
Fill each apple with the cheesecake mixture about 3/4 full.
Place filled apples on a pie dish or baking sheet and bake for about 40 minutes until cheesecake filling is set. Apples at this point should be soft and shouldn't crack.
Transfer baked apples to a plate and let cool. You can eat them cold or warm. Crush a few graham crackers before serving, sprinkle each apple with crushed crackers and a pinch of cinnamon, or drizzle with maple syrup or honey and enjoy!
© 2023 Copyright Olga\'s Confections