Jump to recipe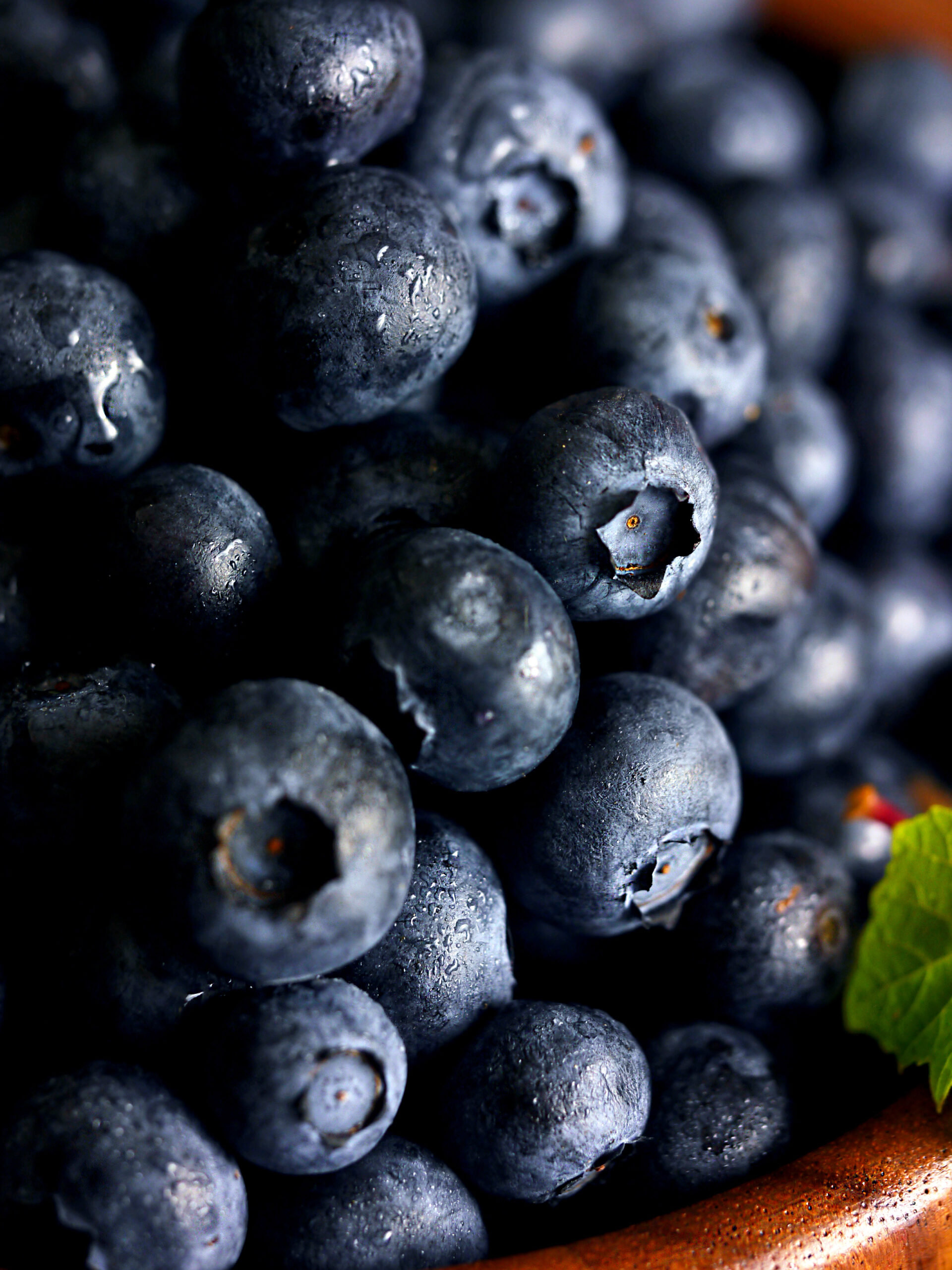 Gorgeous delicious Blueberries for a decent price was a great find at our Farmer's Market this weekend. I've got enough berries to even stock up for winter( I need to fill up those 3 freezers I have, after all 🤪)
Family requested a Blueberry Bundt Cake for a dessert,I couldn't say no, and why would I?. We all love this flavourful Bundt cake so much, and there's many reasons why we do ♥️This Bundt cake is burst of yummy blueberry goodness in each bite , this cake is very soft, it stays soft for several days that is of course if you won't manage to eat everything including the crumbs within a day. I also use a secret ingredient here, which is a cottage cheese ( farmer's cheese). Cottage cheese gives a wonderful texture, brings more flavour and tones down the sweetness.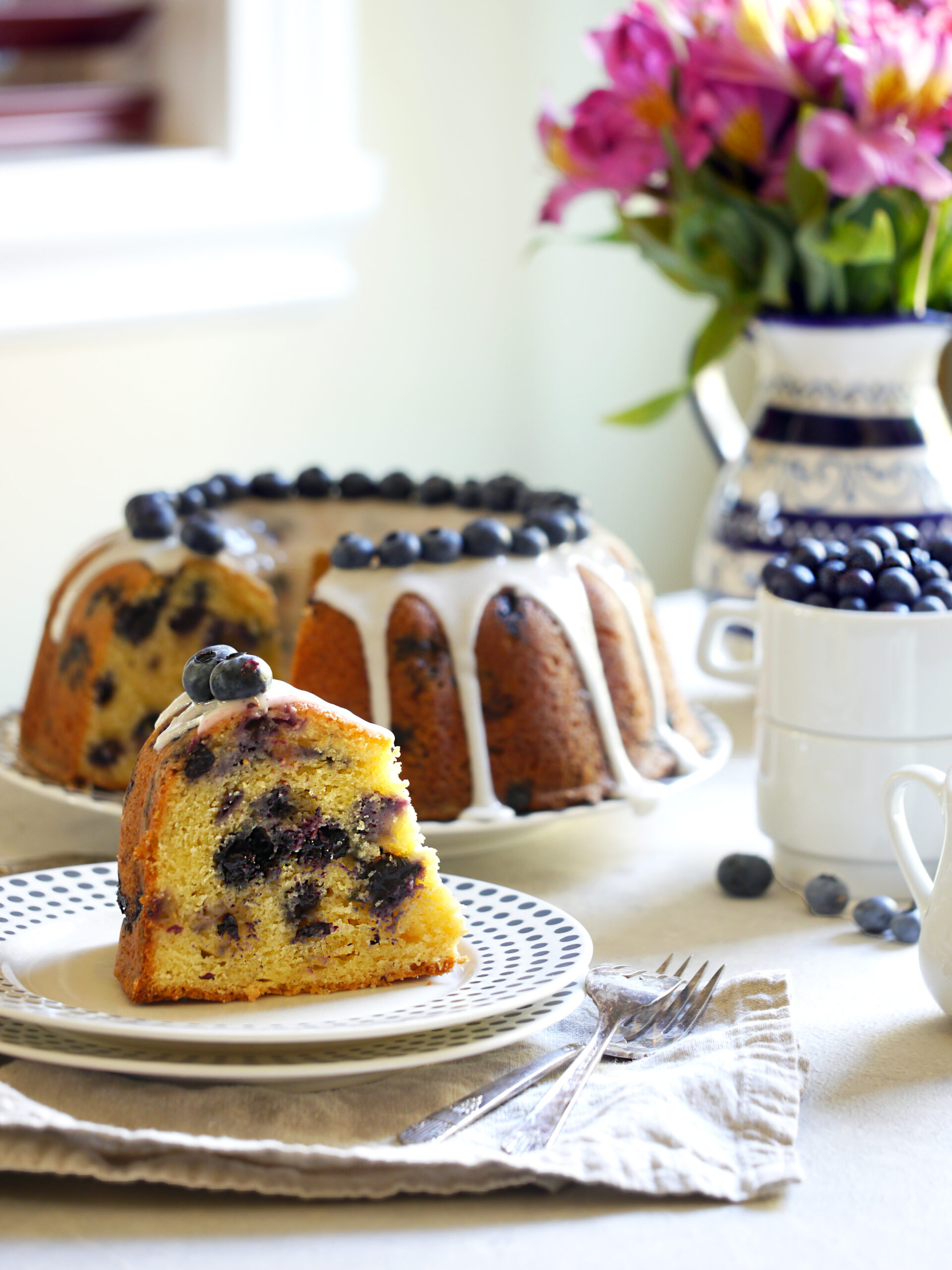 A few notes before you start baking:
Use full-fat cottage cheese if possible. I suggest processing the cottage cheese in a blender, it will be incorporated better in a dough and won't have a grainy texture.
Make sure to dust blueberries with flour before adding them to the batter. This will help to keep the blueberries from sinking to the bottom of the pan.
Make sure all your ingredients are at room temperature before you start baking.
If the top of your Bundt cake start browning too much , cover it loosely with some foil and finish baking as per instructions.
If possible, use kitchen scales to measure the ingredients, try to use metric system! It's more accurate and I can guarantee that you'll have a bigger success in creating a perfect bake each time.
Instead of a simple lemon glaze I am using, simply dust Bundt cake with icing sugar or use your favourite glaze ( icing sugar+ milk or cream cheese frosting ).
Use fresh or frozen bluberries. There's no need to defrost the frozen berries. If you feel adventurous, substitute blueberries with Raspberries, Saskatoon berries, Cranberries …
This Blueberry Bundt cake tastes better fresh, if having leftovers- store in an airtight container, for up to 2 days. Enjoy!
Blueberry Bundt Cake

Cook Time
1 hour, 15 minutes
Total Time
1 hour, 45 minutes
Ingredients
For a Bundt Cake

2 and 1/2 cups (300 gr) all-purpose flour + 1 tbsp for coating the blueberries
1 tsp baking powder
1/2 tsp baking soda
1/2 tsp salt
1,5 cups ( 350 gr) unsalted butter, at room temperature
8 ounces( 240 gr) cottage cheese or farmer's cheese , at room temperature ( see note above )
Zest of 2 lemons
2 cups (400 gr) granulated sugar
1,5 tsp vanilla extract
5 large eggs, at room temperature
2 cups blueberries (fresh or frozen)

For a Simple lemon glaze

1 cup ( 130 gr) icing sugar
Freshly squeezed juice of 0,5-1 lemon ( to taste)
Instructions
Preheat oven to 325 degrees F (163 degrees C). Thoroughly grease a 10-inch Bundt pan with soft butter, dust it with flour and tap out any excess flour into the kitchen sink. Set prepared pan aside.
In a medium bowl, whisk together all purpose flour, baking powder, baking soda, and salt.
In the bowl of a stand mixer fitted with the paddle attachment, beat the softened butter and softened cottage cheese until smooth and creamy, it should take about 2 minutes .
Slowly add sugar, lemon zest , then increase the speed and continue whipping until light and fluffy, for about 3 – 4 minutes.
Reduce the speed to medium, then add in the eggs, one at a time. Beat well after each addition.
Add vanilla extract.
With mixer running on low, add in the flour mixture, mixing just until incorporated .
Dust blueberries with a tablespoon of flour and shake the bowl so all the berries are coated.
Using a spatula, very gently fold the blueberries into the batter, mix until just combined.
Transfer the batter into the prepared Bundt pan.
Bake for 60 -75 minutes in a idle rack, until the Bundt cake is golden brown and test the middle with toothpick, it should come out clean. Allow the cake to cool in the pan for about 20 minutes. Then take cake out of the pan and let it cool on the rack.
Before poring the simple glaze, make sure that the cake is complete cooled.

To make a simple Lemon glaze

Add icing sugar into a small glass bow, add juice of half a lemon and mix well until there's no lumps. Add more juice ( you might need juice from the whole lemon) if desired and pour the simple glaze on cooled Bundt cake. Decorate with fresh blueberries or leave as is.
© 2023 Copyright Olga\'s Confections
Have fun baking, cheers
Olga