Jump to recipe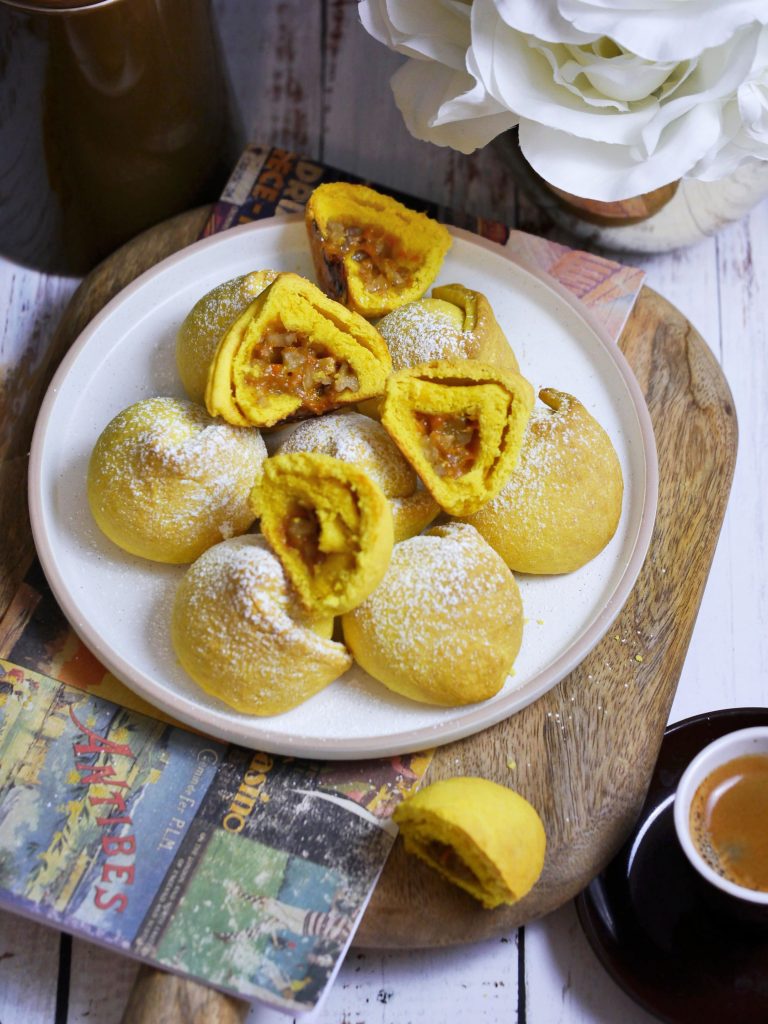 I am so thrilled to share a recipe for these cool looking biscuits with filling. They remind me of unopened tulips buds, super cute , very unusual. Even though you might think they are super hard to shape, watch my video tutorial where I show you how I shape them, and I'm sure you'll nail this shape too! If you want to impress your loved ones, these beautiful biscuits will definitely bring that wow factor!

What I love about these biscuits, apart from their look, they can be different each time you make them, and what I mean is that each time you can use different sweet filling! For my biscuits here I've used a mixed of crushed roasted walnuts and leftovers of the apricot jam I've had after making my petite hand pies. You can get adventurous and create your own dream filling, just make sure to make a filling that is thick, otherwise you risk having it leaked while baking.
For the recipe and full video tutorial please scroll down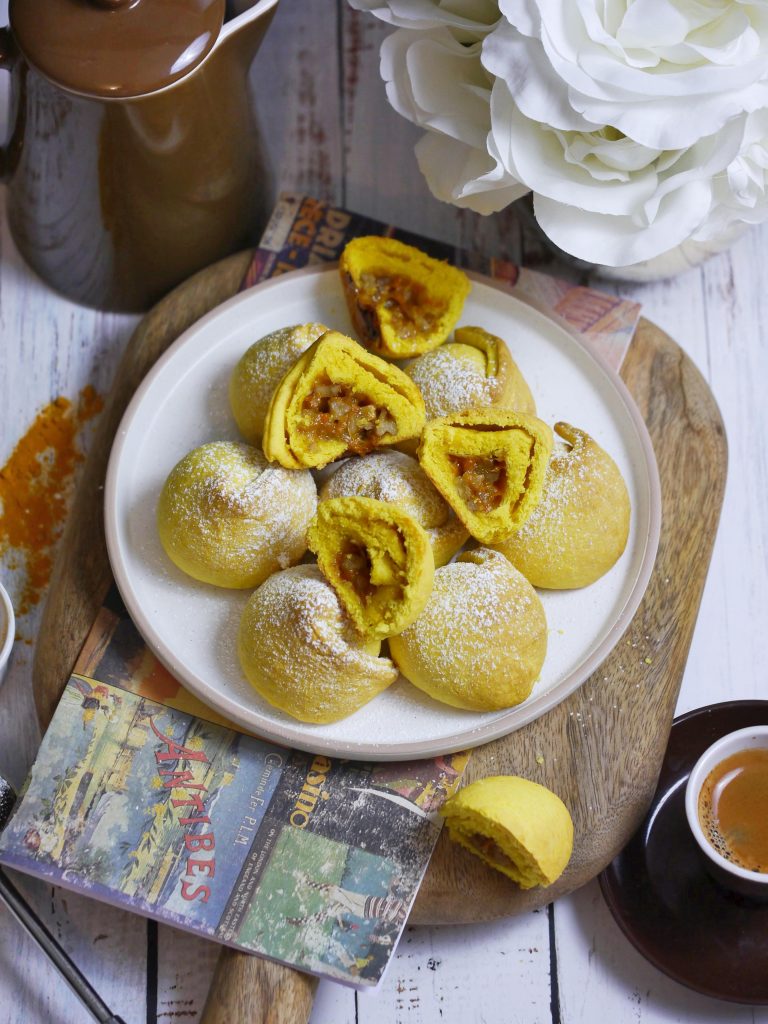 Happy baking ♥️♥️
Biscuits with filling

Ingredients
– 130g sour cream
– 110g cold butter
– 40g sugar
– 1 egg yolk
~ 320-330g flour
– 1 tsp baking powder
– 0.5 tsp turmeric (for color)or a few drops of yellow food colouring
– a pinch of salt
– 0,5 tsp vanilla extract
– thick filling (I used apricot jam and chopped roasted walnuts )
Instructions
Preheat oven to 360F, line baking tray with parchment paper and set aside.
In a medium sized bowl whisk together flour,sugar, baking powder, salt and turmeric.
Add cold butter and rub cold butter into the flour mixture. You can use a machine to do that. Make sure the butter is fully incorporated and mixture resemble sand.
Add egg yolk, sour cream,vanilla extract and first mix with the spoon and then transfer the dough on the table, and knead well until it's soft, smooth and all ingredients are fully incorporated .
Wrap the dough into a plastic wrap and let it chill in a fridge for about 40 minutes. Do NOT opt out this step, dough needs time to rest and become elastic!
While dough is chilling prepare the filling.
Once dough is nicely chilled, divide it into 14-25 same size portions, it's better to use kitchen scales for this step.
Take one piece of the dough, shape it into a ball and roll it out to make a thin circle. Dust work surface with some flower if needed .
Make a cut in the middle of the circle up to the centre of the circle ( watch my tutorial to see how I shape these biscuits )
When the biscuits are all shaped chill them in the fridge for 15 minutes before baking. It will help the biscuits hold the shape better while baking.
Bake the biscuits for about 15 minutes. Once baked, let them cool off and the. dust them with icing sugar if you prefer. Brew some fresh tea, or coffee and enjoy!
© 2023 Copyright Olga\'s Confections