Jump to recipe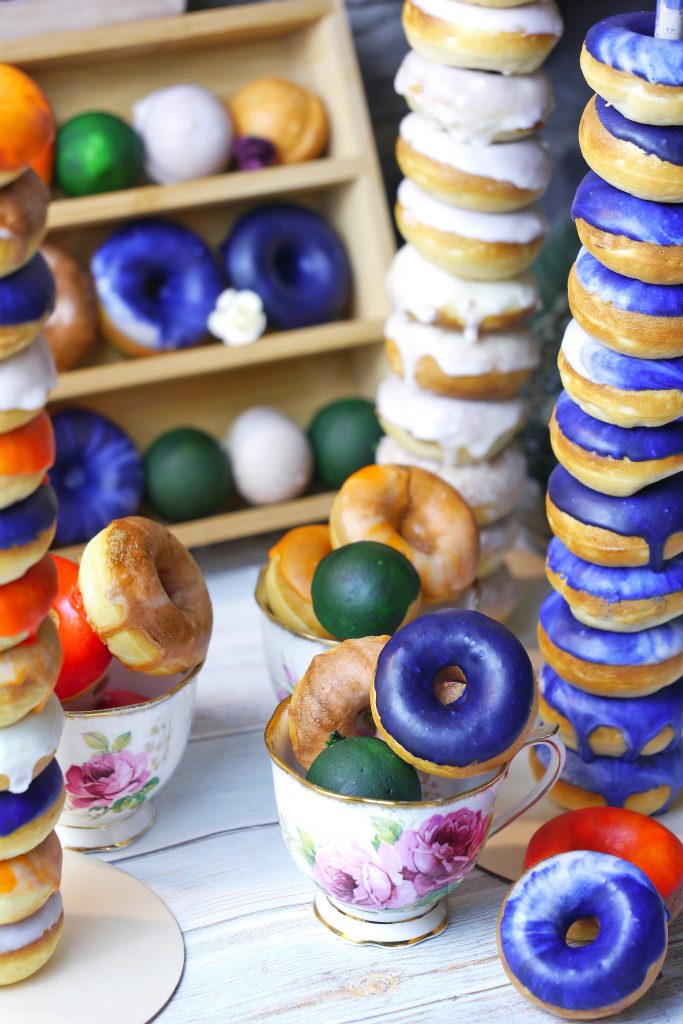 Donuts. There are so many recipes and variations, baked and fried, with glaze or sprinkles, filled or flavoured…despite all the differences donuts make everyone happy, don't you think?! Freshly baked or fried, they are heavenly delicious, just imagining biting into a fresh donut makes my mouth water.
I don't think I've ever met a person who doesn't like donuts, and surely enough my kids adore them, we even lovingly call our older son a little donut ( aka пончик) at home for his unconditional love of donuts.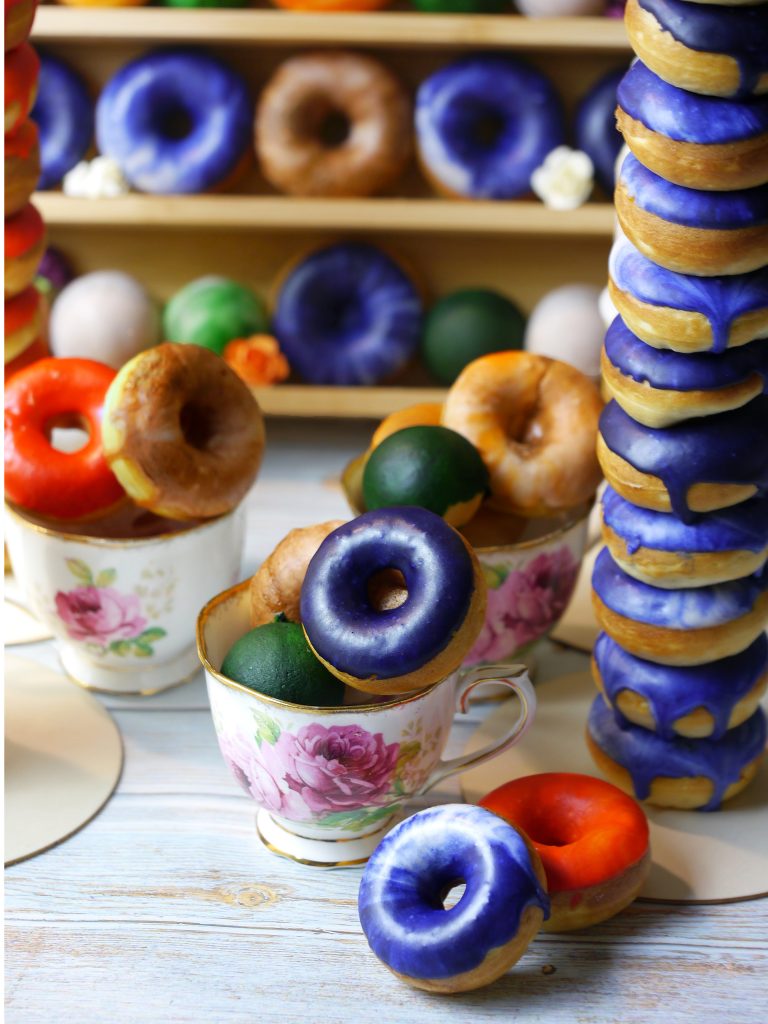 If you want to try my baked donuts, a slightly healthier version of a donut, scroll down to get the recipe. These types of donuts are not as airy as the traditional yeast donut, but they are very soft and delicious. They taste better when fresh, so I suggest to not make them in advance and eat them the same day. I've included a basic recipe for the sugar glaze, you can add edible food colouring if desired or use the glaze that you prefer.


When I thought of the idea of how to style my photos I wanted to come up with something creative, so I thought since donuts associate with a happy childhood and my children, I should do something happy and bright.
Just imagine: a playroom with wooden shelves where the colourful toys are stacked neatly and there's stacking pyramids on wooden dowels which are one of the most favourite toys of little kids. And the toys are organized neatly so the kids can play with them and have lots of fun.
But when the sun goes down and kids are done playing, the light in the playrooms goes of, and the moon cast a small light on a few of the toys that are sitting on the shelf. Toys get tired too, they go to sleep, but there will be another fun play day tomorrow.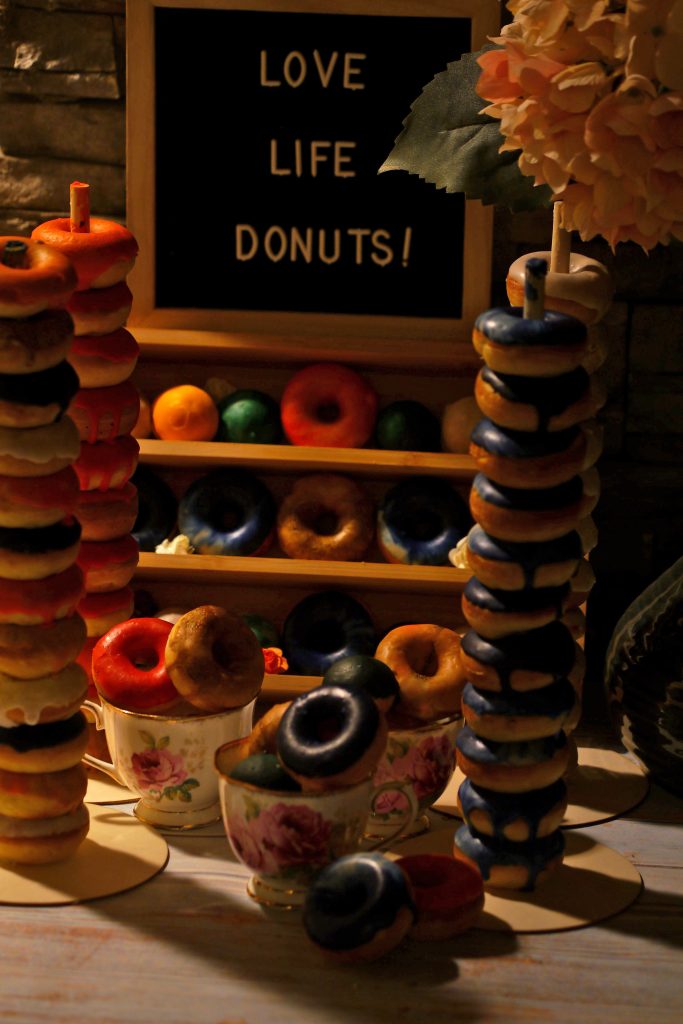 Baked donuts.

Total Time
1 hour, 5 minutes
Ingredients
1 3/4 cup all purpose flour
4tsp baking powder
1/2 tsp salt
3/4 cup sugar
2/3 cup milk
2 eggs
1/2 tsp vanilla extract
3tbsp melted butter, some extra fro greasing
Glaze (optional)
1 1/2 cup icing sugar
4 tbsp mik
Instructions
Preheat oven to 375F. Grease a donut pan and sat aside.
In a medium sized bowl sift together the flour and baking powder into a bowl and stir in the sugar and salt. Make a well in the center. Mix together the milk, eggs, vanilla extract and butter and pour into the well. Mix until smooth.
Spoon the batter into a large pastry bag fitted with a plain tip. Pipe some of the batter into the prepared pan, filling each cups about two-thirds full. Bake in a preheated oven for 10-15 minutes, or until risen, golden, and just firm to the touch. Let cool in the pan for 5 minutes. then turn out onto a wire rack. Bake the remaining batter in the same way, rinsing and greasing the pan each time, to make 16 donuts in total.
To make the glaze.
In a medium sized bowl mix the icing sugar with milk and mix thoroughly until smooth. Dip each cooled donut in the glaze and let it dry on the cooling rack.
© 2023 Copyright Olga\'s Confections